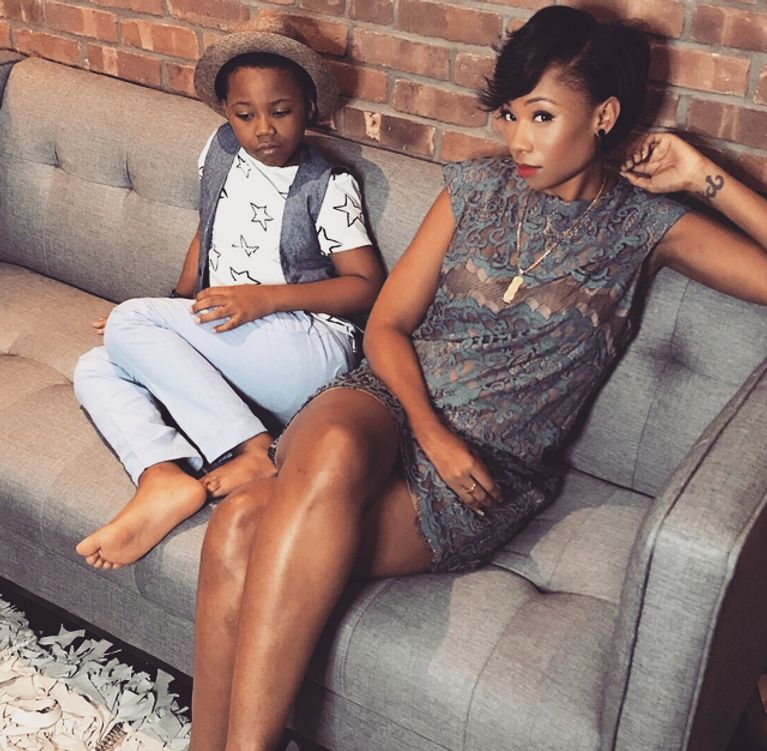 Millennial mom Joi Adams was raised by her parents with wisdom and a Godly foundation.  She believes the humility she learned in her upbringing provided her with the tools to guide her son.
Joi works as a senior event strategic marketing manager and consultant.  She is also the co-founder of The Bougie Brunch Group, a fellowship space for women of color to network.
Joi shares how she balances being a writer and a strategic marketing consultant, all while raising her son, being a millennial mom, with a Christian background.
On having her faith tested throughout her career:
"We are all tested in life; it's how we manage to deal with it and learn a positive lesson that counts.  I once pitched an idea to my client which they loved, and I ended up planning and spearheading a major conference that has now run successfully for three years. From this, I learned that I truly have a choice in my destiny and that the hardest part is getting over fear and walking in faith. It's also important to fight and never quit. I have always kept my eyes on the prize. I block out the unwanted noise and any distractions that try and hinder me. Life always throws hardships and obstacles, but through my faith, I'm able to push through."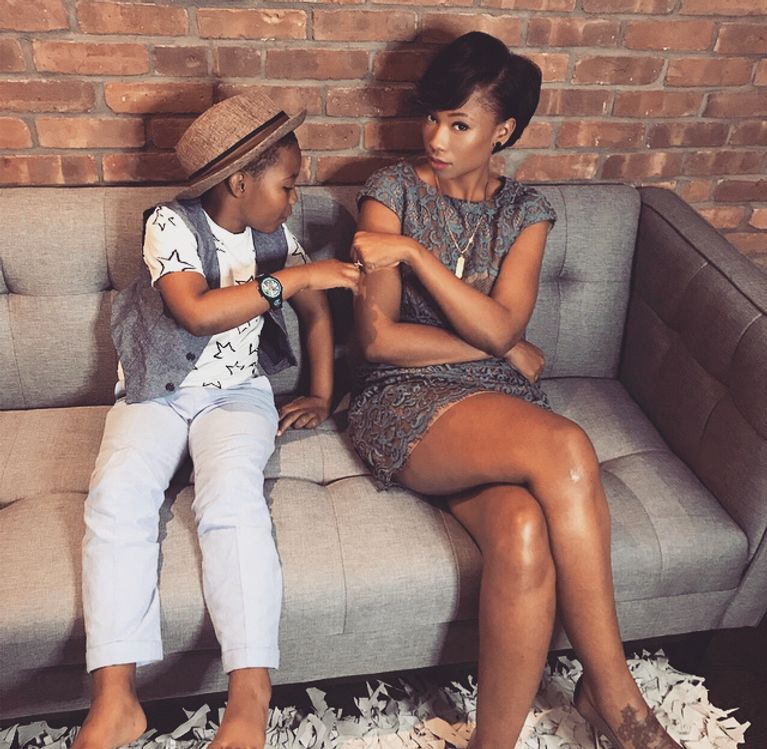 On keeping her faith and raising CJ in Christian faith in America's current climate:
"I manage to keep the faith by consistently being in the word, and feeding my spirit with God's teachings. I love to fill our household with teachings from Bishop T. D. Jakes, Pastor John Gray, and Pastor Mike Todd. When you keep the word in your heart, no matter what is going on around you, it never departs from you. In this toxic climate, I have to often shield my son and pray over him so that he isn't influenced by corrupt manners. The word says, 'In all thy ways acknowledge Him, and He shall direct thy paths.' My husband and I believe that is true and always instill that wisdom to guide our son on the right path."
On initially not knowing whether or not she wanted to be a mother:
"I honestly wasn't sure if I wanted to be a mom. My drive for success often clouded my mind. I didn't know if I wanted to add a child to the equation. Internally, it was a battle between being the overachiever and playing it safe. When my husband and I found out that we were pregnant with our son Charmone, Jr. (CJ), I had so many emotions, but honestly, I was most upset. I didn't want to believe it. Thought I was so selfish and  for an hour straight. I thought I had ruined my entire life. In my mind, my husband and I had everything figured out. We almost became obsessed with 'our plan' versus God's Plan. God knew I would have kept waiting or pushed it off altogether."
On practicing self-care with and without her family:
"Every Saturday, my husband lets me have a lazy day. I get to sleep in and not have to worry about anything. It's my 'me time, my time to regroup and align myself. It allows me to pray and rejuvenate. I also love to spend quality time with my husband. We don't have to go anywhere fancy, I just love his company. When you have a child, I often tell new moms, 'Don't forget about your significant other.' You have to find that beautiful balance."
On the mothers inspiring her to become a better mother:
"There is a quote that says, 'Life doesn't come with a manual. It comes with a Mother.' I have so many phenomenal women around me who are Rock-Moms. From my loving mother and mother-in-law to amazing sisters and close friends, I have learned bits and pieces from them all. Each has given me sound advice without saying a word. I believe it takes a village to raise a child."
Millennial Mom & Writer Joi Adams On How The Corporate World Tests Her Faith