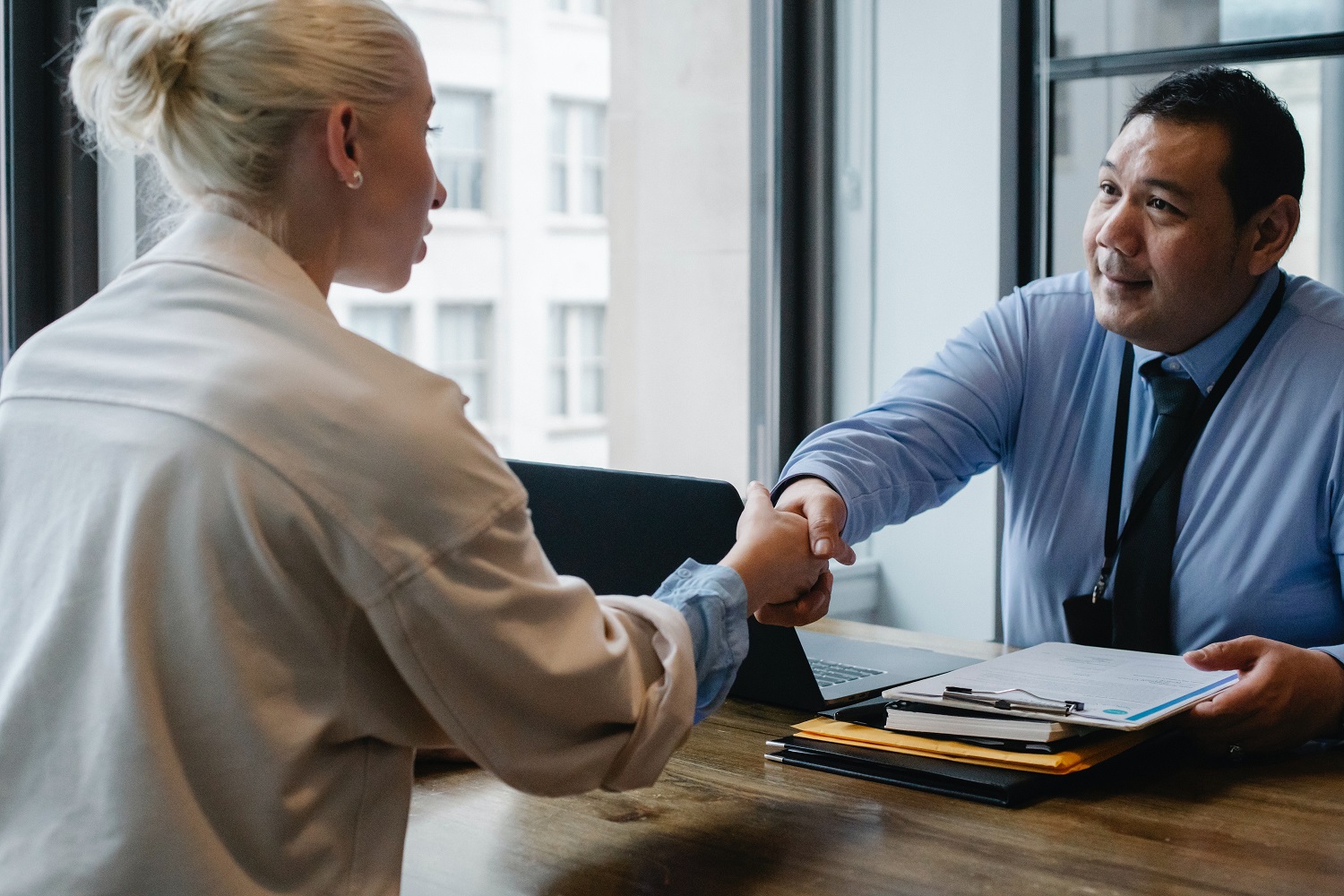 The resume headline is the hook; it can either miss or fully grasp the attention of employers. First impressions usually play a big factor into management deciding whether or not you should get the job. This is why starting your resume off on the right foot can get you one step closer to landing jobs at the blink of an eye. Resume headlines are important; here are 6 approaches you can try to build a captivating headline that will impress all future employers.
What Exactly Are Resume Headlines?
Resume headlines are brief summaries that are located at the top of your application (resume). They are statements that prove why you are perfect for the job you are applying for. The headline portion is a title that advertises your abilities, and an explanation can follow the title to further describe your qualifications. The description should be only a few sentences long and placed underneath all contact information. Taking the effort and time to include a headline in your resume can improve the effectiveness of the overall application process.
Now that you know what resume headlines refer to, here are 6 ways to write the best summarization of your abilities as possible.
Stating Relevant Qualifications
Try to look out for keywords listed in job postings. There will usually be a list of skills employers desire in employees within job descriptions. See if you have any of those desired skills that are mentioned. If you do have any of those skills, incorporate that information into your resume headline. This will not only impress employers, but will also help you end up scoring the job. "Paying attention to detail is one thing management teams appreciate when interviewing clients. Those who put extra preparation into applying for jobs are often the most successful employees," shares Tim Bennett, career blogger at Paperfellows and Academized. So if you are a creative person who is able to brainstorm new and unique solutions, and the skill is relevant to the job, state your talent in the resume headline. No matter what the skill or skills are, as long as they are part of the position, this strategy will pay off in a lovely way!
Showcase Your Highest Achievements
All of us have things to be proud of! If you are doubting yourself, think back to all of the hardships you have overcome, and all of the goals you worked towards. Even simple accomplishments like paying it forward with an act of kindness can be classified as major achievements. In the resume headline, include at least one achievement you are proud of and why. This achievement should support your claims for why you deserve to get the job. For example, if you are going into the medical field, including an achievement related to helping others. If you can't think of a specific achievement, choose one related to not giving up; having determination and perseverance is a quality that suits any role.
It may take a while for you to polish up and perfect your resume headline. Revision is highly important; you don't want to stick with a mediocre title, make any grammatical errors, or be unhappy with the end product. Sometimes revising is hard to do alone if you lack more advanced writing skills. If there is nobody to help you revise the headline, you can resort to online sources to help you. Resumention, Resume Writing Help, Eliteassignmenthelp, Liahelp, Essay Services, Simplegrad can assist you through your revision process. Making revision an essential step into the creation of your resume headline can strengthen its effectiveness. 
While resume headlines typically come with a description, the title is the standalone star. Your title must be eye-catching so you can stand out from the crowd of other applicants. Despite the competition of the position, writing a strong, attention-grabbing title is a wonderful decision. "There is no need to be fancy with resume headline titles. They just need to be confidence driven, and clearly state what makes you the dream candidate," suggests Hannah Liams, writer at Big Assignments and Essayroo. Essentially, your resume is a title that introduces who you are as an employee to management professionals. 
Here are a few examples of resume titles:
Award-Winning Genetic Scientist

Friendly, Attentive, & Passionate Cashier

High School Teacher With 5+ of Experience

Part-time Stock Person Who Can Lift Up to 150lbs
In all of these examples, the headlines are clear, descriptive, and eye-catching. Don't overcomplicate your resume headline, and trust yourself to state your greatest skills.
Proper title capitalization can change the impact your resume headline has. Like any other title for things such as books, movies, albums, and magazines, the most important words are capitalized. Make sure to capitalize any word that holds great importance. If you are an experienced chef, and you don't capitalize the "c" it will appear as silly and unprofessional. This writing rule is a simple part of your resume headline, but it shouldn't be forgotten.
Employers can recognize if you are being either ingenuine or cliché by your resume headline. This is why you have to be specific when referring to your capabilities. Prevent yourself from using blunt words like skillful, hardworking, and helpful. You need to explain what your skills are, why you are hardworking, and how you are able to be a helpful employee. An example of a cliché resume headline would be: Helpful Office Assistant. An example of a non cliché resume headline includes: Positive Office Assistant With 2 Years of Experience. Unless you share why you have certain qualities, you'll be seen as an average candidate, and may not be hired because of it. 
Impressing Employers
Through these resume headline approaches, impressing employers will be much easier. Though your resume headline is just a mere fraction of your overall resume, it is highly impactful. Remember, your headline is the first impression management professionals will have of you. So go showcase what makes you unlike the rest of us, and prove your worthiness and skillsets when you apply for your next job. Good luck!
Writer Emily Henry works at Essay Writing Services and Custom Essay. She writes about how to create strong resumes. She also tutors at PhD Writing Service.
Other Articles
Why should employers care about working moms?
How Stay-at-Home Moms Can Create Perfect Resumes
I Added Working Mom On My Resume
How to Explain a Career Gap on a Resume of a Stay-at-Home Mom
8 Ways to Discover What Jobs Match Your Skills