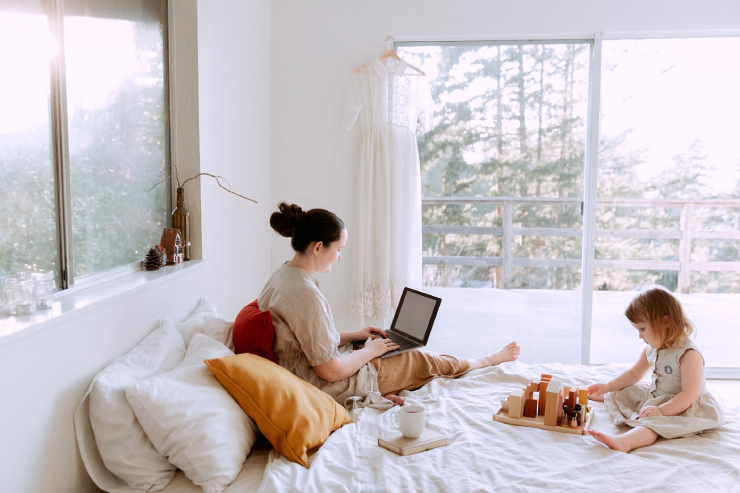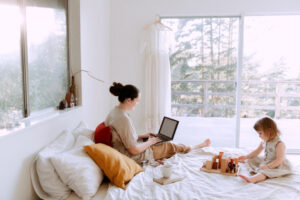 "Choose a job you love, and you will never have to work a day in your life." —Confucius
When we talk about our career it's super important to do what we love because that's the best kind of inspiration out there. Thanks to the internet, learning has now become an easy process which you can take up whilst at home and in this ever-changing world, we need to change with it too so to stay relevant, individuals can take up a few courses online paid or free to help enhance their career. In this article based on your career choice, we're going to list a few courses which you can do online –
Online Trending Courses for Digital Marketers
Digital marketing is a new form of marketing that has just recently gained popularity. Ever since the pandemic, many businesses have not gotten online and so is the demand for digital marketers. Here are a few courses you can do if you want to learn more about this industry –
Learn SEM vs SEO.

How to build the right campaign structure

Also, How to navigate the Google Ads Interface.

How to select the right budget and bidding strategies.

Basics of Pay-per-click.

Using an optimization score for recommendations 

How to navigate the search terms report

Creating ads that convert.

Keyword Planner, keywords, keywords match types.

How to Measure Results of Digital Marketing
ISB Digital marketing and analytics –

ISB's digital marketing course is divided into 5 modules and is a 3 monthly online course. The course begins on June 15th, 2021 and the course fee is – INR 1,00,000 +GST. The course covers the following topics –
Understanding digital customer behavior 

Building digital marketing strategies

Identifying in-demand metrics to effectively measure and optimize ROI.

Plan and implement social media and search engine campaigns with the use of digital marketing.

Maximizing reach, engagement, and conversions with optimized paid advertising campaigns on search engine platforms and social media.
Online Courses for Web Designing
Similar to digital marketing gaining popularity, website designing has also become the new career trend especially ever since the pandemic when businesses were forced to go online. Here are a few courses that you can take up online to enhance your skill or to learn the course – 
Build responsive real-world websites by Udemy –

If you are looking for the best way to learn how to build websites using CSS3 or HTML5, then Udemy's course is practical and easy to do online. For just INR 490, in this online course, you'll get to learn the following things – 
Simple to use web design guidelines and tips to help your website stand out from the crowd.

Real-world skills to help build professional, responsive websites.

7 steps to build and create a fully functional optimized website.

Helpful projects to help you learn HTML5 and CSS3.

Learn animations, sticky navigation, and scroll effects to help further enhance your website.

Download lectures, design assets, and codes that can be used for projects.
Executive PG program in software development by upGrad –

With a great placement program that assures a job placement or the promise of full money return, the cost of this course is INR 2,99,000/-. While the course is expensive, upgrad has been associated with Amazon, Zivame, tech Mahindra, Swiggy, and many more such MNC's. In this course, students will learn the following things – 
Learn the fundamentals of the programming language along with Java's basic data structures.

Abstraction and encapsulation, inheritance and polymorphism, arrays, array lists, environment set up, and assignment.

Designing and prototyping

SDLC and agile methodology

Testing and version control

Algorithm analysis

Dynamic programming 

User interface

HTML and CSS

Javascript and DOM
Online trending Courses for Content Writing
Content writers are required to write blogs, websites, write content for articles, journals, and much more. It requires a lot of research and reading up to produce quality content. As a content writer, you can either choose to work for a company or work as a freelancer which will vary based on your needs and requirements. Here are a few courses which you can take up online to enhance your content writing skills – 
Content marketing course by Hubspot –

This course is for content producers, marketing professionals, and inbound professionals. The total course duration is 6 hours and 20 minutes and covers 12 lessons with over 50 videos and 11 quizzes. Through this course, you'll learn –
The power of storytelling 

Build a content creation framework 

Help plan a long term content strategy

Help in content generation

Creating good quality blogs which your audience will love to read

Learn how Hubspot uses blogging to rank number 1 on google.
Complete Web Content Writing Masterclass 2021 by SkillShare –

Learn the difference between content writing and copywriting and along with that get great tips on what your focus should be on whilst writing content for the web. You should

take free online courses to improve yourself

as it is completely FREE of cost, here are a few things which you'll learn from this course – 
Introduction to content writing

Learn the basics of content writing

Learn how to do keyword research, grammar, and punctuation.

What outsourcing is

Including primary CTA's

 secondary CTA's,

and a lead magnet
In Conclusion
Learning is a continuous process and individuals can always find online courses based on their field which they can take up and learn to enhance their skills and find better-paying jobs. There are many other courses online that let you learn professionally, give you a valid industry-approved and appreciated certificate, and will allow you to switch careers or start something new.
We suggest that based on your profession, you do thorough research on the kind, of course, you want to take up online, make sure that you only learn from reliable sources as there could be many fake online websites that promise to teach you something but in reality are only there to steal your money.