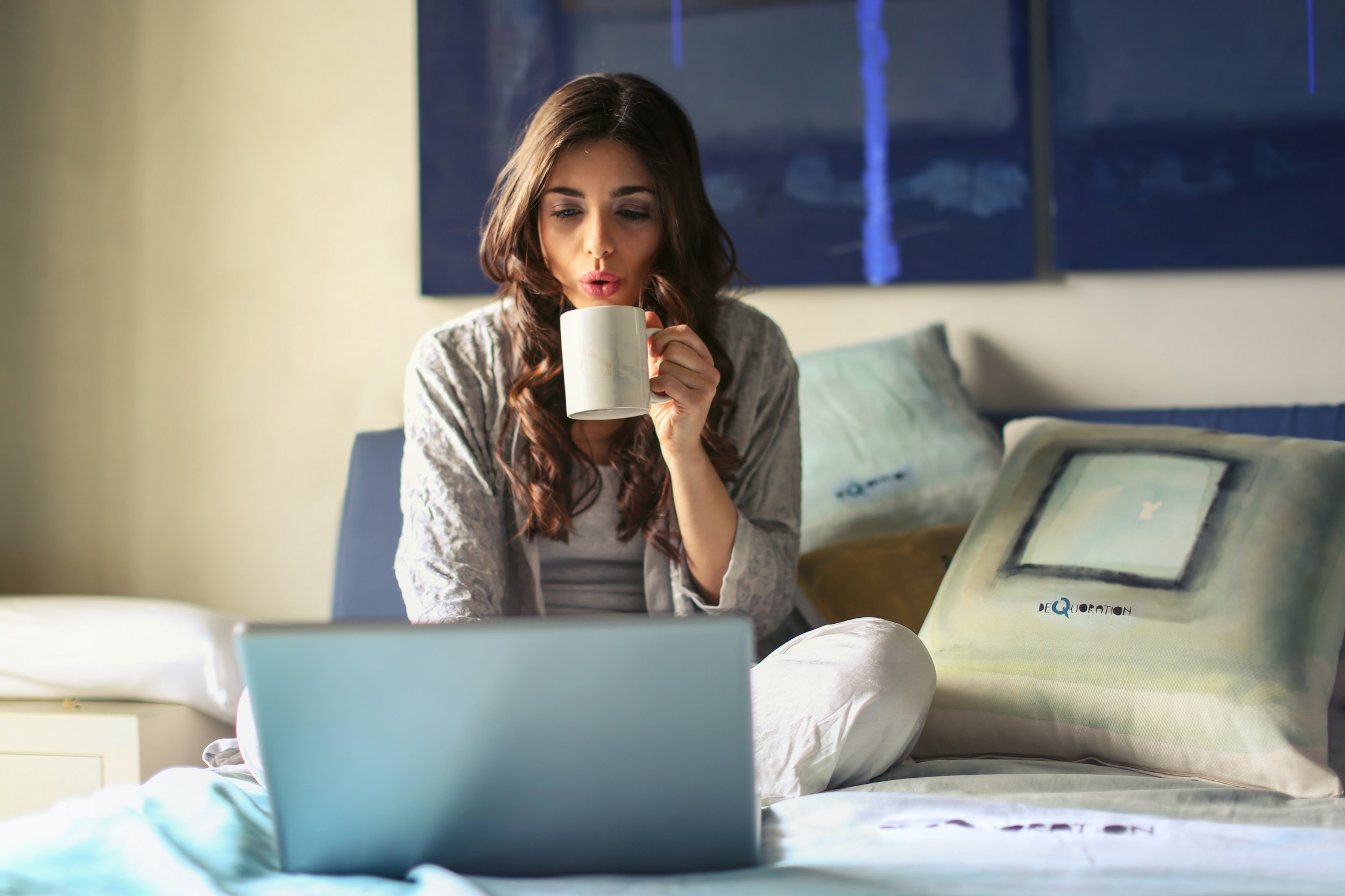 Christine Michel Carter is now offering virtual programming events. These have become popular requests by corporations in lieu of in-person, planned Mother's Day events.
Work-Life Balance During the COVID-19 Pandemic
Includes a virtual discussion about working during the stay at home orders, best in class examples of working from home, and how managers and team members can support each other during the coronavirus. The discussion also includes how to navigate parenting during the pandemic, scheduling time to assist with schoolwork, virtual resources to help with remote child care, and how to practice self-care during the stay at home orders.
Mompreneur and Me
Since the start of the national stay at home orders, kids and teens have had a tough time with not being able to connect with friends in person. According to SheKnows, nearly half of parents with kids reported concerns about their kids being depressed, 69% of parents say their kids are spending more time on their devices, and 80% of kids are missing out on their usual physical activity and sports. Children are sick of being talked to by adults (they hardly miss that). Instead, they'd rather communicate with peers.
For the first half of the Mompreneur and Me event, Christine Michel Carter's children Maya and West read her children's book, Can Mommy Go To Work? and lead a discussion with kids on how they're feeling.
The most popular career development programs are special interest networks/programs within the organization (e.g., internal support groups like Mompreneur and Me) and working with an internal mentor or sponsor. For the second half of the Mompreneur and Me event, together, we will have an open and honest conversation about what it looks like to work, parent, and teach during a global crisis. At the end, attendees are connected with a Mother Buddy, to check in on them, help them be more assertive, confident, and be their own career champion.
In preparation for the event, the company sponsor and Christine Michel Carter will have moms share a one-minute video of what being a working mom during the quarantine looks like for them. They could share whatever is on their mind (keeping in mind the conversation should be productive and not a "vent"). Here are some thought starters:
What working at home looks like for them right now
What support at home looks like for them right now
Their experience with homeschooling
What they've learned throughout the experience since the quarantine
What interested them about this discussion
Christine's other speaking topics can be found on the Speaking page.  Email now for more information about events.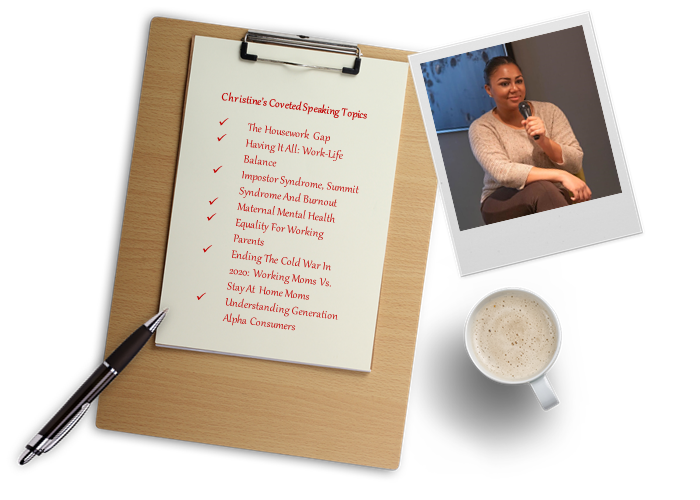 Featured in The New York Times, Christine Michel Carter is the #1 global voice for working moms. Called "the mom of mom influencers," "the exec inspiring millennial moms", a "mom on the move" and "the voice of millennial moms", Christine clarifies misconceptions about these consumers for brands and serves as an amplifier of their personal truths. This includes everything from delivering consumer insights and brand marketing content to helping HR and diversity teams attract and retain these hardworking professionals. She is the best-selling author of "Can Mommy Go To Work" and contributor to several global digital publications, including Forbes, TIME, Harper's BAZAAR and Parents. She has supported the awareness of government initiatives such as Senator Kamala Harris' Maternal Care Access and Reducing Emergencies (CARE) Act and Black Maternal Health Week and created Mompreneur and Me, the first national mommy and me professional development networking event.