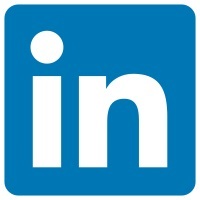 Professionals.
Discussion took place regarding LinkedIn's attempts at connecting the world's professionals, specifically black millennial women. Her colleague, a senior talent management executive for a Fortune 500 company, responds:
"Lately in hopes of preventing employment discrimination, (they) aren't adding a photo to their LinkedIn profile. But it's only making their profile look incomplete to recruiters. As a result, they don't seem thorough, current, or high performing."
To this day, black millennial women report experiencing discrimination based on race and gender.  Considerably higher rates than most millennial women.
It's also been reported by Fortune that people who fall into ethnic groups likely experience negative biases. Also, they have found that downplaying their association can help them sidestep discrimination. Hence, this is "covering."
Black professionals use LinkedIn at nearly the same rate as White professionals.
Christine poses the questions:
"Are other professional Black millennial women aware they're leaders in education AND the most active demographic driving our economy?

Wouldn't this knowledge make them rush to complete their LinkedIn profile with a photo?"
As the main strategy back in 2007, LinkedIn encouraged users to adopt profile pictures to increase site engagement.  It was becoming an industry standard.  Today LinkedIn considers a profile at its strongest when professionals can see a user's profile photo.
In recent years, LinkedIn has turned its attention to undergraduate students. Higher education is the #1 industry on LinkedIn today.  This is a powerful advantage for professional Black millennial women enrolled in college at a higher percentage than any other racial or gender group.
Some professional Black millennial women may argue their profile photo isn't the sole factor discouraging them from completing a LinkedIn profile.  They also feel inferior, believing they have less professional experience in unchallenging roles.  They shouldn't believe this inaccurate notion.
LinkedIn is an outstanding tool for personal branding, career strategy, and networking.  Black millennial women should be encouraged to strengthen their LinkedIn profiles with professional photos.  They should embrace, showcase, and leverage their diversity via the social platform.  Diversity breeds innovation, and innovation breeds success.
So Why Are Today's Most Engaged Professionals Hiding From LinkedIn? Read the complete article here.
More from Christine.