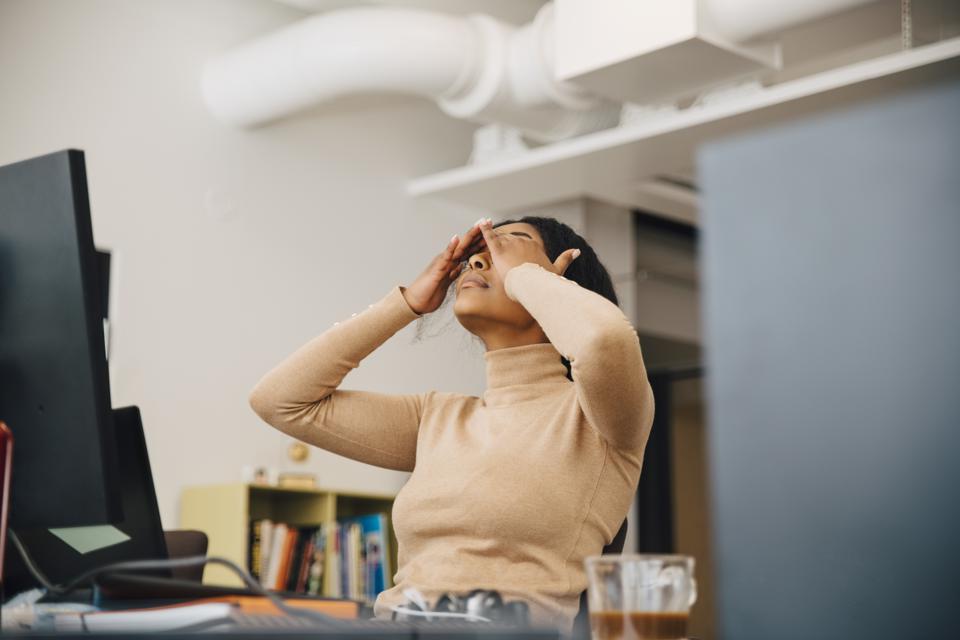 It's Alright 
To
 Say 'No' At Work
Pre-Covid-19, many working moms already felt the need to say "yes" in an attempt to demonstrate proficiency in their role. Women have to earn that perception in majority-male workplaces. At a minimum, women say "yes" to prove that they value their work and are team players in the effort to combat stigmas often associated with working moms. 
Now more than ever, there is concern among mothers about receiving visibility in the workplace. Many are concerned about being passed upon opportunities and promotions. 
 There's some fear, anxiety, and an overall feeling of unease that stems from saying "no,". Especially when, in an ideal world, many working mothers would love to be saying "yes," but they just can't at this point, facing competing priorities. 
Allison Robinson is the Founder and CEO of The Mom Project, a digital talent marketplace and community that connects professionally accomplished women with world-class companies.  
Her thoughts on women saying "no" in the workplace are below. 
Themes of women struggling to say "no" in the workplace
Working moms feel like they are failing on both home and work fronts. We're also hearing these women not necessarily saying "no," but instead by establishing boundaries and prioritizing their home life elements. 
 They are having to log off early or miss meetings throughout the day. As a result, they become absent from critical decision-making opportunities. 
Organizational culture's impact the acceptance of the word "no"
 Many working moms would love to say "no" but don't feel like they can without risk of losing their job. Saying "no" in a culture built on transactional exchanges between colleagues will undoubtedly be more difficult than saying "no" at an organization with a genuine culture and commitment to caring for its employees. 
Reframe the negativity of the word "no"
 Saying "no" to overload is a sign of strength, not weakness. It signifies that moms feel empowered to advocate for what they need to be more successful and productive in their day-to-day.  
We need to recognize that working moms are not asking for permission to say "no" at work because they somehow want to do less.  
Saying "no" in professional situations 
If we reframe this question from "how can working mothers say 'no,'" to "why do women feel the need to say "yes," we can glean some additional insights as well? It is no secret women's careers are taking more of a hit than men's during this pandemic. So yes, there does seem to be some hesitation in saying 'no undoubtedly." 
Empower working moms
As leaders, managers, and colleagues, we must recognize the role that we play in supporting working moms during these times. We will then be better able to provide working mothers with what they need  
to succeed both at work and home,

 

help them gain a strong foothold in their careers, and 

 

benefit both themselves and their organizations.

 
Working moms be mindful of when saying "no"
It's important to keep in mind that ultimately for some working moms saying "no" will indeed jeopardize relationships and burn bridges. 
There is no perfect solution, so it's a matter of finding a balance that works between work and home, and that may change throughout their careers and family life. 
In short, there needs to be an acknowledgment on the part of leadership as well as the organization's workforce that it truly is ok to say "no" when it's in the best interest of longer-term productivity and retention.  
Leaders need to approach managing employees with a mindset of "what do I need to do to retain this employee?" Saying "no" to things that contribute to burnout merely is a smart business for corporations. It leads to reduced attrition of working mothers vital in the workplace and a happier and more productive workforce. 
Why is it alright to say 'no' at work?