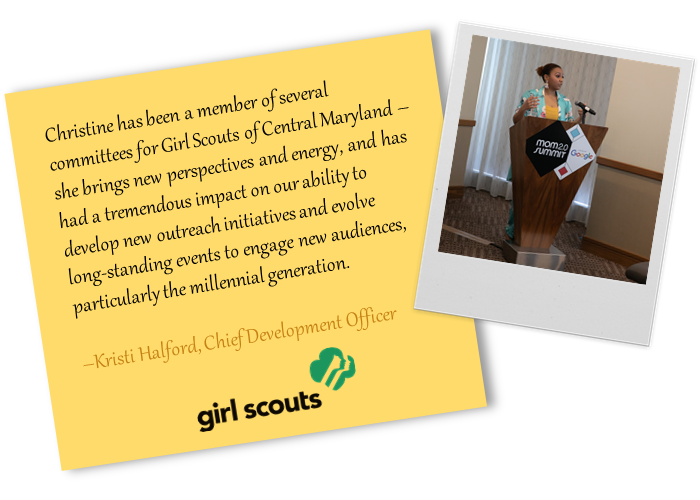 Book Christine
Immediate Download! FREE Guide: 10 Myths About Working Moms
From #blackgirlmagic to breastfeeding, Christine Michel Carter has covered it for major publications- including Forbes, TIME, Harper's BAZAAR, Parents, Health, and Women's Health. If you're looking for a transparent writer who combines inherent knowledge with insights, email Christine.
Email: inquiries@christinemichelcarter.com
Christine has also provided a unique perspective to workshops, webinars, podcasts, panels, university discussions and global conferences. For more information about Mompreneur and Me, to learn more about booking Christine for your next project, or for other press and interview queries, download her speaker packet.