#1 Global Voice for ALL
Working
Moms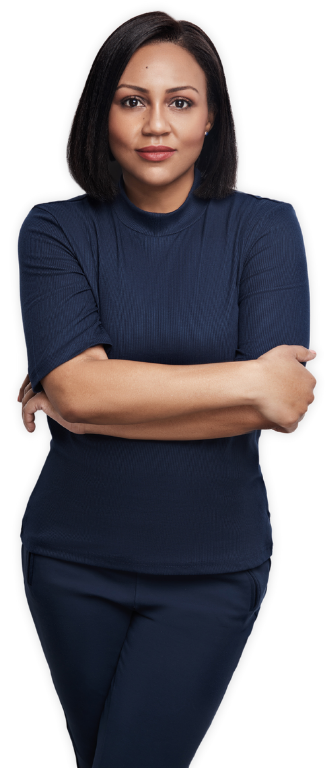 Christine Michel Carter is the only award-winning advocate defying the stereotypes and expectations that block ambitious women from having rewarding careers and being badass moms.
Christine elevates the honest truths of working motherhood as a Senior ForbesWomen Contributor, the author of the children's book Can Mommy Go To Work?, and the author of the adult novel MOM AF. Christine is also a working parents employee resources group speaker; employees have ranked her signature mental health talk the best corporate programming event of the year.
Christine is an advisory board member of Mom Congress, has worked on the maternal initiatives of Vice President Kamala Harris, and received a Congressional Citation from the U.S. Senate for going "above and beyond in ensuring that Black Moms and Moms of Color have access to important health information for their children and families."
As a ForbesWomen senior contributor, Christine writes articles that help ambitious moms not feel guilty for wanting to further their careers. She has interviewed many celebrity moms, including Tina Knowles-Lawson, Tia Mowry-Hardrict, Tamera Mowry-Housley, Kristin Cavallari, Tonya Lewis Lee, Tika Sumpter, and La La Anthony, and was honored to interview former Senator and the first female Vice President of the United States Kamala Harris. Christine also writes for other publications including, TIME, Entrepreneur, HuffPost, Health, and Parents.
Christine's own best-selling children's book Can Mommy Go To Work? was ranked as an "empowering book" and a "life-changing book to guide feminist parenting." Her other book MOM AF was ranked one of the top 10 inspirational books for moms.
Working mothers with higher levels of mental well-being more often report receiving mental health and wellbeing support from… their employers. As a result, the following employers have asked Christine Michel Carter to present her signature mental health talk as a mental health benefit to support working parents.
(Views expressed are her own and do not reflect any entity with which she is affiliated.)
Christine Michel Carter envisions a world where there are more confident moms in executive roles, being paid for their leadership, thinking outside the box, and thriving. Where women have flexible hours and exciting roles, whether they are an entrepreneur or not.
Christine has amassed a large LinkedIn following and has been called the "mother of LinkedIn" by the New York Post. She has also been called a "career doula," the "mom of mom influencers," a "branding mastermind," an "inspiring black mom to follow," a "mom on the move," an "inspiring, empowering millennial mother," the "exec inspiring millennial moms," and the "voice of millennial moms."