Christine noticed there were no networking events for mothers that allowed their children to remain on-site. She understood how stressful, time-consuming and difficult it can be to find quality childcare. Moms should be able to build relationships with other businesswomen and spend quality time with their children. As a result, she created Mompreneur and Me® events in 2015. This way, both parents could spend time with their children and network with other like-minded professionals.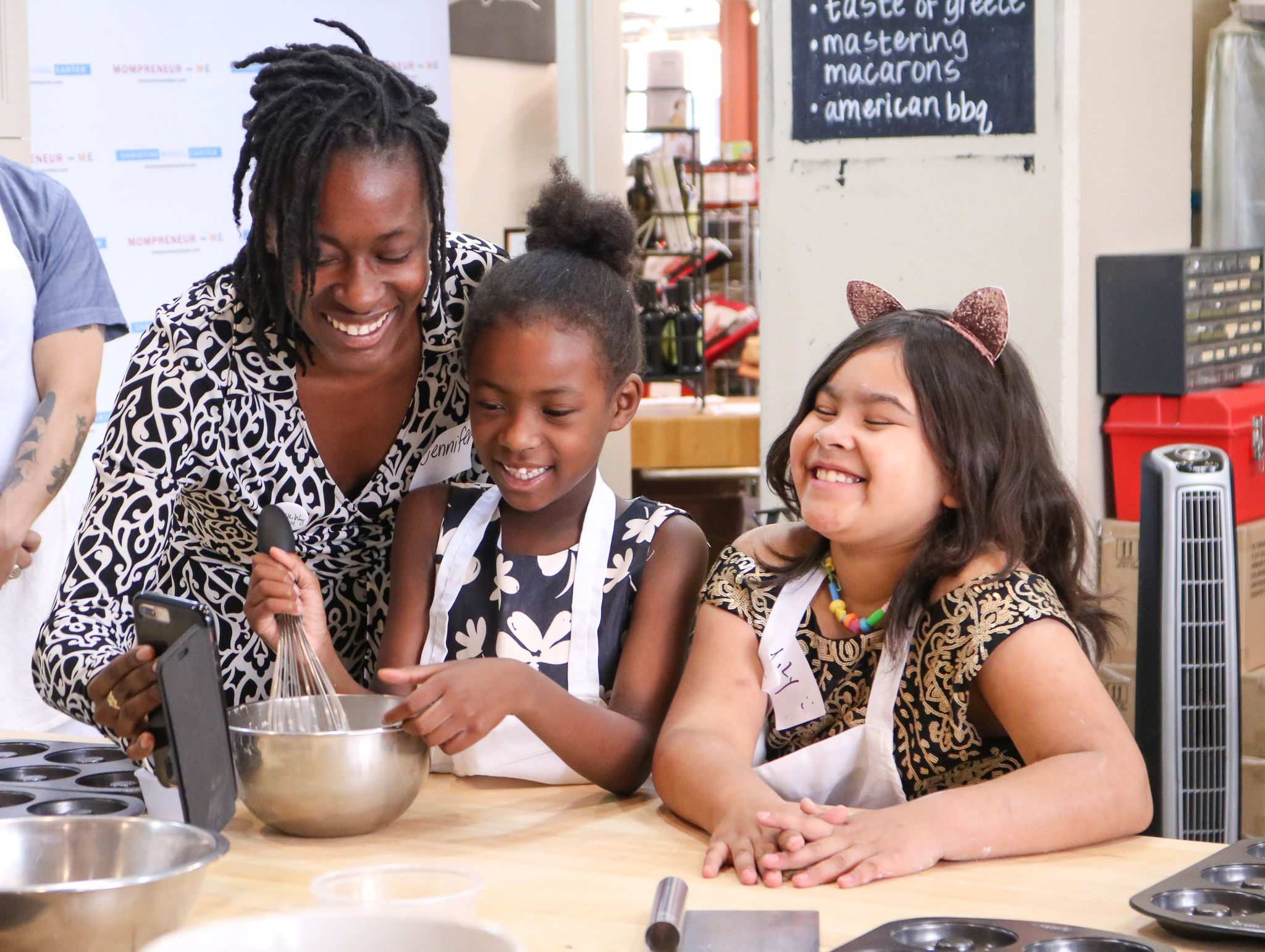 Mompreneur and Me® is the first national mommy and me professional development networking event. It has garnered the attention of Adweek and Entrepreneur as well as global brands like McDonald's and University of Phoenix. Moms who attend are:
The decision-makers in their household (responsible for 85% of household purchases),
Affluent college graduates ages 25-44, with a HH income of $100K+, and
Mom influencers with 30K+ followers on social channels.
Mom influencers each with 1M+ followers on Instagram, Twitter, and Facebook.
Mompreneur and Me® Events Include
A mommy and me physical activity (e.g., bowling, cooking classes, crafting, hiking, movies, private brunches and lunches, tea time, yoga, and zoo parties),
A professional development activity (e.g., advocating for yourself, asking for help, content creation, brainstorming, handling office politics, interviewing, listening, networking, persuasion, resume writing, and small talk),
An opportunity to mingle and network while childcare watches the children,
Local mom bloggers and mom influencers (with their children),
A special gift for parents and their children from Mompreneur and Me® sponsors, and
FREE ATTENDANCE: The events are free for parents and one child to attend (dads welcome!).
Mompreneur and Me® Brand Partners
A special thanks to our sponsors, who keep Mompreneur and Me® events free for mothers and children. If you're interested, email us for information on how to sponsor a Mompreneur and Me® event. It's an inclusive event that helps brands avoid wasting time and money on other marketing activities that diminish the brand. 
75% of the moms surveyed after Mompreneur and Me® events said their opinion of the sponsoring brand has changed. They would now patron their businesses.
It's a turnkey, field marketing event. We've checked with both the moms and brand sponsors. The moms have used sponsors' products and services post-Mompreneur and Me® events.
The events are deliberately small but mighty! This is thanks to our national network of mom influencers. Also, brands don't need to manage individual influencer relationships.
Interested in more tips for Mompreneurs?
Check out these articles.
Mompreneur and Me® Frequently Asked Questions