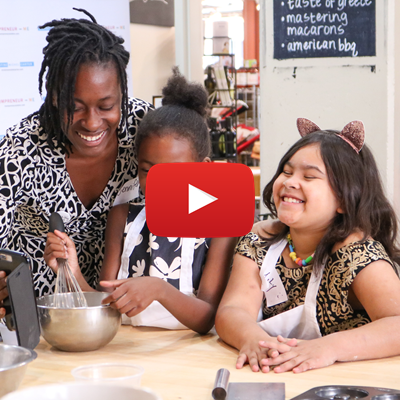 How can women climb the corporate ladder… if they can't find the time to network or develop professional skills?
More than 70% of working parents say women are penalized professionally for starting families, and men aren't. Nearly half of stay at home moms plan to network with other professionals to find new jobs, but unfortunately 1/3 of them don't have contacts. And almost three-quarters of moms — and more than 70% of women without children — say mothers are offered fewer opportunities to move up the ladder than childless women. Enter…Mompreneur and Me®.
A mother of two, Christine noticed there were no networking events for career-minded mothers that allowed their children to remain on-site. Understanding how stressful, time-consuming and difficult it can be to find quality childcare, she created Mompreneur and Me® events in 2015, so both parents could spend time with their children and network with other like-minded professionals at the same time.
The first national mommy and me professional development networking event, it has garnered the attention of Adweek and Entrepreneur as well as global brands like McDonald's and University of Phoenix.
Mompreneur and Me® is a turnkey, inclusive event (designed for engaged mothers who control 85% of their household purchases) to help brands avoid wasting time and money on other marketing activities that diminish the brand. See it in action or join now!