A Congressional Citation for your outstanding leadership on behalf of working moms and your efforts to ensure that moms of color have access to vital information.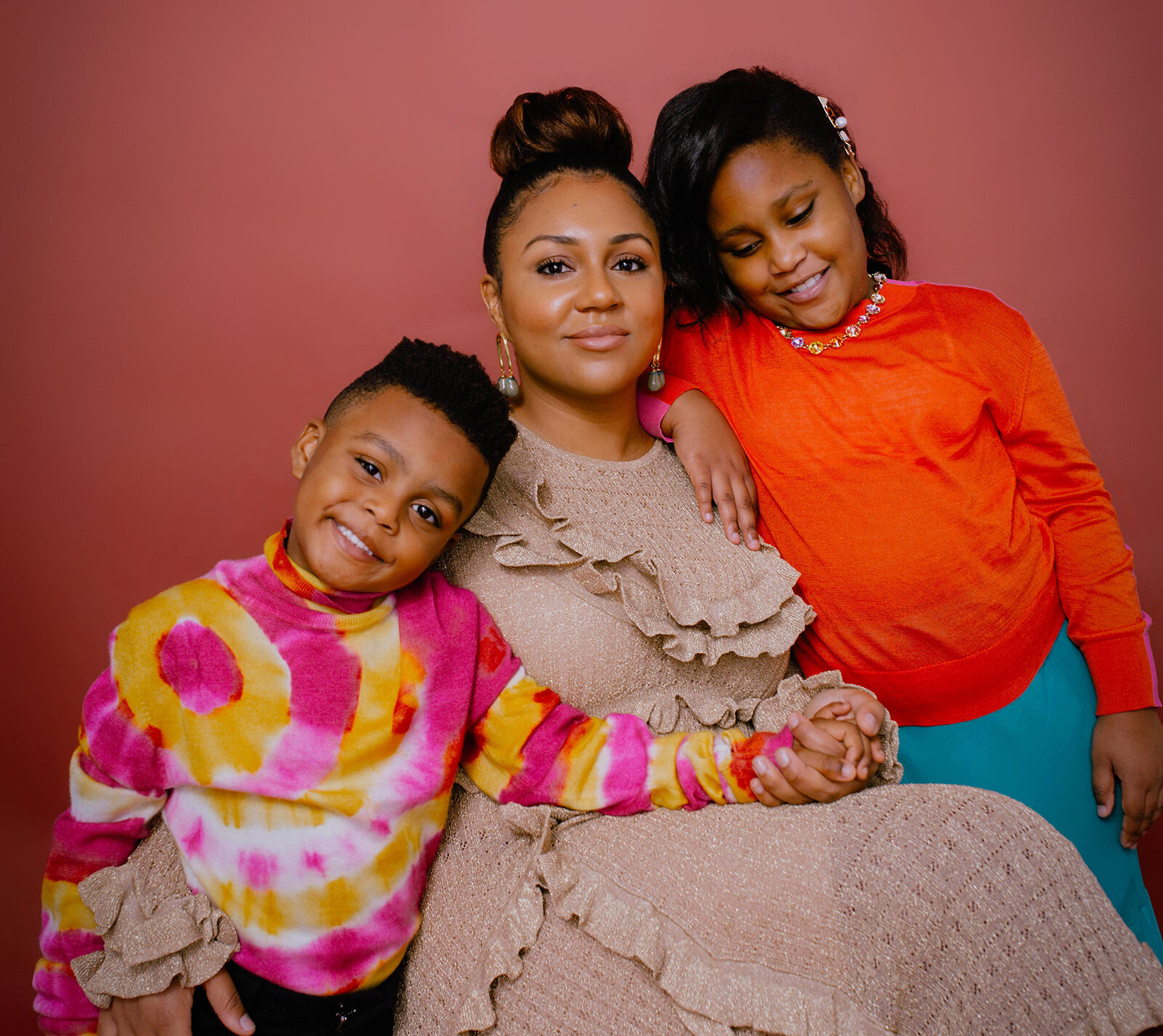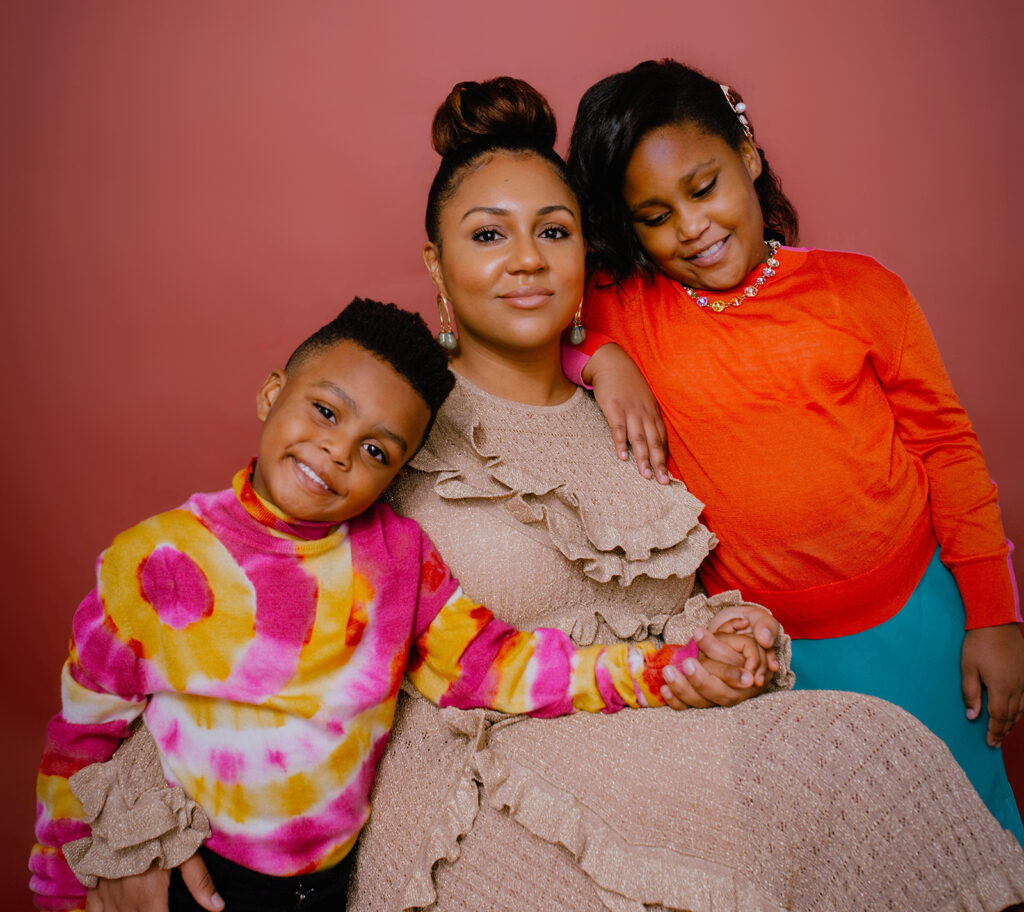 Speaking Testimonials For Christine Michel Carter
You nailed it! Attendee survey results: 10 out of 10 respondents enjoyed this event. 9 out of 10 respondents would go to this event again. 6 out of 10 respondents felt the event was personalized.
I really enjoyed Christine's presentation and content. It was so relatable and the way I'm feeling as a mom myself – just a lot all around –good to know so many others are feeling this same way and it's not just me.
Christine was an excellent communicator and a woman committed to educating our audience authentically. Her experience, energy and engagement will make a difference for any company.
Christine engaged our Employee Resource Group with fascinating statistics, history, and a candid conversation about black women in the workplace, including career advancement. Members of the audience were deeply touched and awakened during this conversation. Tangible steps to move forward were provided. Christine also listened to our questions and responded with insights that will not soon be forgotten. Christine is highly recommended for any diversity and inclusion, women's, mom's, or corporate event.
On behalf of the entire ThermoFisher Scientific Working Parents ERG North America Field Chapter, I want to sincerely thank you for leading a truly, engaging, thought-provoking and timely workshop for our Leadership Team. We are already drawing so many ideas and new initiatives from th information you presented and the resulting discussions, and we can't wait to "get to work!" Thank you, and I hope we will have the opportunity to work together again in the future!
Christine was a great speaker that participated in our 5th annual Baltimore Innovation Week; specifically, our Media Conference. She was assertive and direct and added a great voice to the program and the panel she spoke on.
I have to say, most mental health webinars/talks to companies are painfully generic, but Christine really went deeper and talked about stigmatized topics we all face. Really appreciated her talk.
Christine is a consummate professional, full of energy, and a pleasure to work with. We had the honor of booking her for a branding conference, and her keynote was phenomenal. Her willingness to get to know our organization, married with her passionate message on our niche, produced a well-executed and received presentation. It truly made the difference and made her message that more impactful! We absolutely plan to book her for future events!
Christine really honed in on the messaging and themes we were trying to convey about the conference.
One of the most talked about sessions…. Christine shares with her audience in an authentic fashion in order to engender the 'know, like and trust' factor. One eye-opening point she made was in sharing how she measures the unicorns (impact of influencers).
Writing Testimonials For Christine Michel Carter
Shout out to @cmichelcarter for being a great voice for working moms. The @USDOL Women's Bureau applauds not only the work you do everyday but for inspiring women to be the best they can be!
There's a writer, marketing strategist and mother who not only talks the talk, but walks the walk and she goes by the name Christine Michel Carter.
You know how there's always the 'mom' of the group? Well, Christine Michel Carter considers herself the mom of mom-influencers. She is an author, a feminist, a mother, and an influencer who truly embodies being the change she wishes to see in the world.
Christine Michel Carter's voice is one that is vital for all to hear. Her authentic, unique, and insightful writing elevates whatever conversation she is a part of to a level that transforms the listener. She courageously tells stories from a perspective that gives the reader the license to become more of who they are in this world.
Christine Michel Carter writes the best content for Forbes.
Consulting Testimonials For Christine Michel Carter
Christine Michel Carter is a writer, speaker, and marketing consultant who knows exactly what brands are looking for when it comes to targeting the "mom" demographic.
Thanks for doing the work you do. It's so important to amplify the working mom realities not only to normalize the struggles we all go through, but to develop, implement, and grow strategies to combat them.
Christine is THOROUGH. She gathers data and performs market research to assess consumer and trends. She was able to tell us what medium is best for advertising and how to shape product messages for different demographics and media outlets.
One of my colleagues came across some of Christine's articles for Forbes and was intrigued and impressed with her take on things. We were working on one of our accounts that involved food products and we thought—with her background in marketing, food, moms, etc.—Christine would be just right to fill us in on what a segment of America does—and she was. Our call with her was so, so helpful; my colleagues were thrilled with it—and Christine herself. And, personally, as an aging Gen-Xer, I appreciated that she spoke clearly and directly (which many Millennials don't) and I could hear everything said without straining. I learned more during that 30 minutes than I could reading for a week. And it was a whole lot more fun.
Attendees and Sponsor Testimonials for Mompreneur and Me®
I was able to meet Mompreneurs in various industries who offered great advice and suggestions. The speed networking activity provided a framework for purposeful networking and interaction, and I learned actionable information that will help me in my work life.
The event was fun. (My daughter) and I really enjoyed it. Thank you again for organizing it!
This weekend I had the opportunity to attend the NYC event and meet some amazing moms who are bloggers, content creators, entrepreneurs and influencers.
I love Mompreneur and Me® events, but my kids love them even more! They get to do a fun activity with mommy and I get to meet other professional women who love their babies too!
I got a better ROI from sponsoring Mompreneur and Me® events in our target markets than partnering with several micro-influencers solely focused on digital connections.
Where was this six years ago when I needed more programs to bring us closer to moms?!