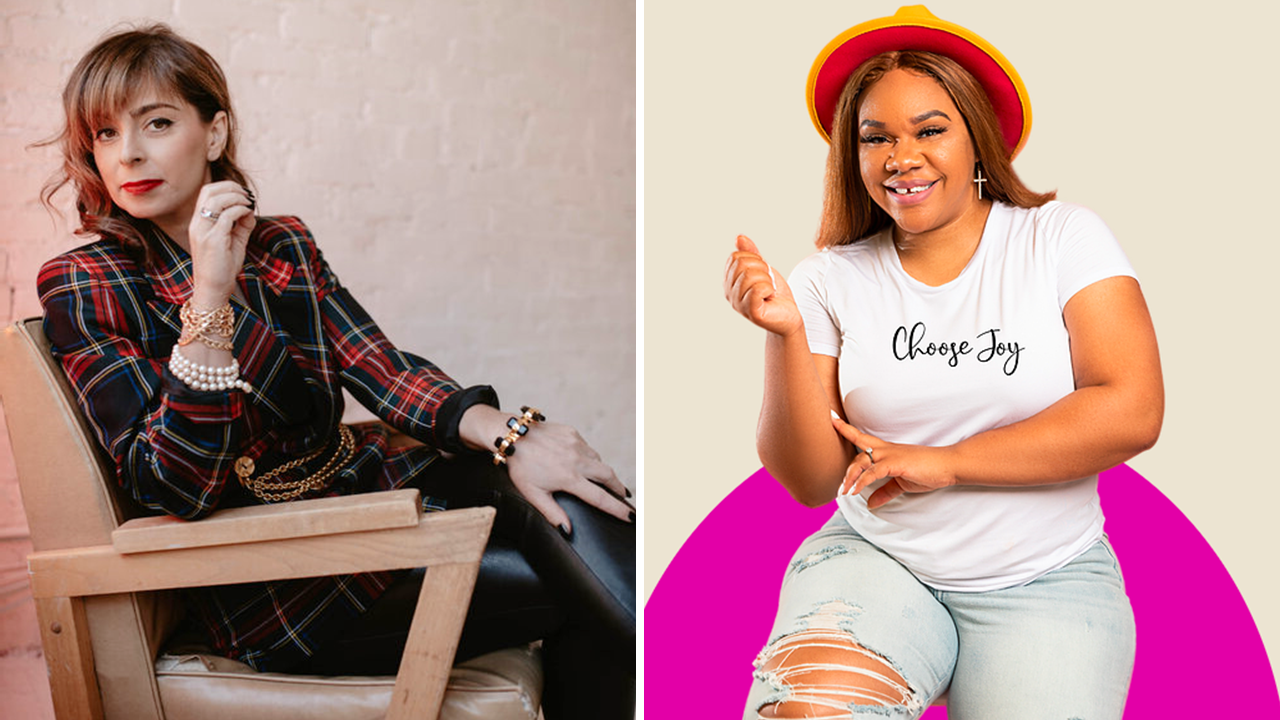 Wherever you go, if it's Instagram, Twitter, or YouTube… everybody is on Clubhouse! 
What is Clubhouse?
The clubhouse is a social networking app utilizing invitation-only audio-chat. Group meetings allow for discussion of a variety of topics, trends, and more! Eschewing private messaging encourages an open conversation space, where debates and discussions can be taken to their maximum potential.  
We sat down with Jennifer Hepton, NLP coach & Conscious Parenting Coach, and Camille Joy, Global mom podcaster and founder of The Real Moms Club to chat about how moms can get a new and fresh experience of networking through Clubhouse.
Screenshots of Clubhouse meetings can be seen all over the place.  You may have seen some yourself and not even realized it!  Up to five thousand people can simultaneously join a Clubhouse meeting to chat. Themes are usually pre-announced by hosts on Instagram with stories as well, allowing for a pre-informed and determined crowd to join the conversation.  The more moms the better! Jennifer has an enormous stockpile of content to pull for her Clubhouse chats,  you can see it on her website and her blog.
The personal input of moms and the participants on Clubhouse chats serve to make the platform unique, personalized, and innovative. Just like what Camille does with her REAL Moms Club podcast, a space where you can connect with an international mom community that aims to encourage, uplift, and motivate people who are rebuilding their lives after experiencing traumatic situations. Through her weekly podcast, Camille shares her own life experiences and inspiring stories from other moms around the world. All about her amazing mission can be read on her blog.
How did you guys come around to Clubhouse?
JH: I saw someone post about it on Instagram and I joined on Jan 1, 2021.
CJ: I had read a couple of articles about Clubhouse and then I got an invite from one of my friends. Best app that I've ever downloaded! 
How does the content you do for Clubhouse differ from the content you put out in your other media?
JH: The difference between CH and other social media platforms would be the intimacy of a conversation. 
CJ: The live interaction makes ALL the difference. People can feel the genuineness of your heart when you speak. I host rooms on Motherhood and the rooms that I've been able to create are truly an extension of my brand and community. I am on Clubhouse for HOURS in a week. On Instagram, I am only on when I'm engaging or going live.
Does the live interaction make it better? How has Clubhouse helped your brand? 
JH: On Instagram the conversation it's more knowledge-based where Clubhouse is interactive and easier to create personal insights for others. Clubhouse has helped my brand in many ways! I was able to grow my community, meet others in the same field and it's a great place for market research and testing materials. 
CJ: It is more work but to me, it is well worth it. It has tripled my followers on Instagram. I've been able to build the largest parenting club on the app. The Real Moms Club.
Does Clubhouse represent more or less work for you and what would you say are the basics of this social media channel?
JH: Boundaries! You need to have time + energy boundaries for Clubhouse and be able to be on there with intention to help you ground. It's an easy platform to get lost in. Timetable your events and block time to invest in speaking in rooms. 
CJ: Show up! Speak! Don't shrink back. Don't just come on and host your rooms, but spend time in other room and network with other people who are in and out of your niche
What suggestion would you give to a fellow mom blogger who wants to start on Clubhouse?
JH:  Blogger – join! As there is a great mom community where you will feel supported and be able to share and create a community of your own!
CJ: Give yourself grace, figure out what your purpose would be for Clubhouse. Is it for business or to find a community. I found both. Be open to meeting new friends and wonderful people. This is an international app. You will meet people from all over the world.
As an online mom, networking and having a community to rely on are MUSTS. Know that you are never alone and that there are as many ways of parenting as there are moms, mixing and matching different techniques, perspectives and experiences it's a healthy way to grow which also gives you a space to offer your own advice!
There's no better advice to give than a YOU GO GIRL!  Investing and taking your own time to figure out what works for you is a piece of advice that you should be applying to all areas of your life! Organize and schedule your needs, events, chores and you will come on top!