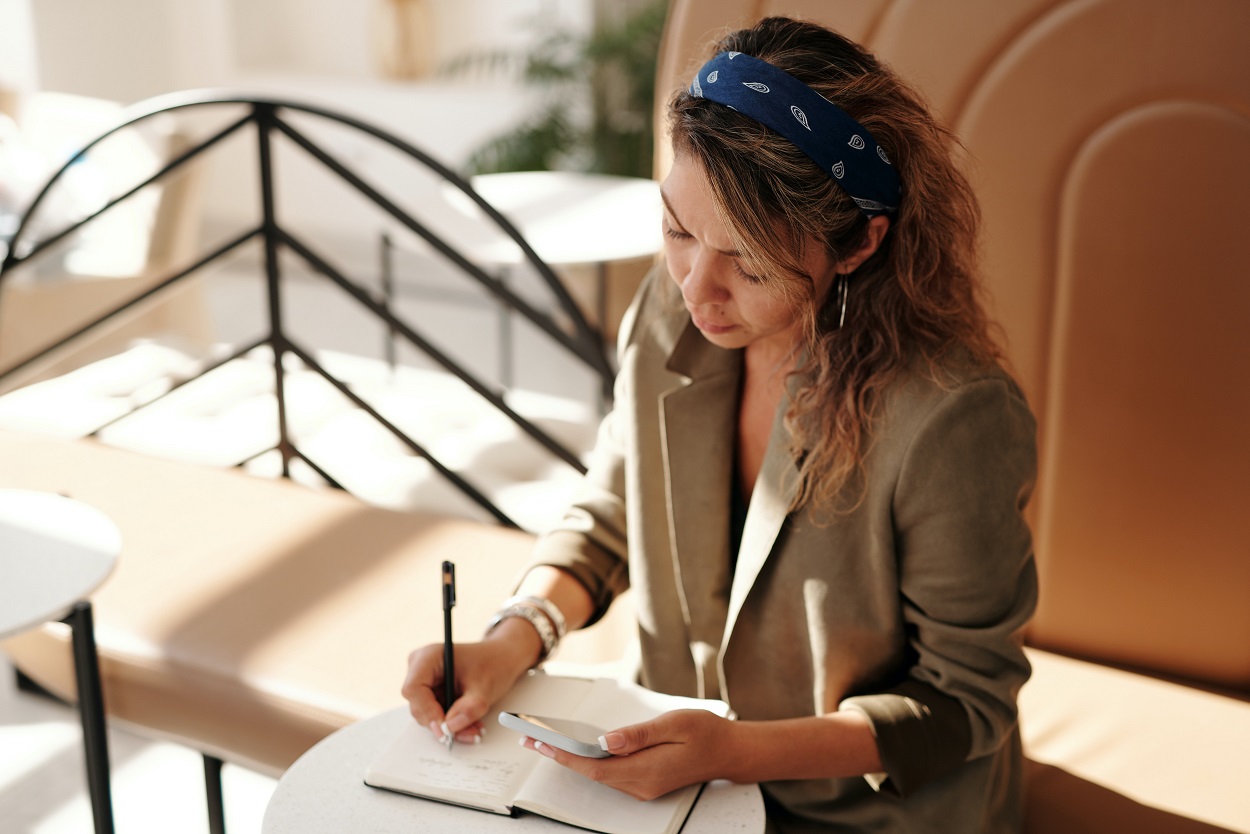 Parenting and Freelancing Through the 'She-cession'.
By: Jessica Larson of SolopreneurJournal.com
The economic downturn created by the pandemic led to millions of lost jobs in the traditional workforce, and women were among the hardest hit: so much so, that the downturn is being referred to as a "she-cession."
The fallout was severe: 2 million women's jobs disappeared, half of them held by mothers. Sectors of the economy that have traditionally employed many women were battered by closures due to the lockdown and layoffs: service and hospitality industries like travel, salons, and restaurants, along with brick-and-mortar retail (which was already hurting pre-COVID).
Many working moms didn't get laid off but, rather, quit their jobs because the pandemic left them in a bind when it came to caring for their kids. Suddenly, those kids were home from daycares that had shut down, many permanently, or from school campuses that had sent students home to learn remotely.
Mothers couldn't be in two places at once, so many had to choose between their careers and their children. If their jobs allowed or required them to shift to remote work, that may have helped, but that didn't always happen, and couldn't with some jobs. That's why freelancing, contracting, and self-employment became attractive options during the pandemic — and may still be going forward.
Whether you are venturing into freelance for the first time or aiming to continue your career as a contractor, the following tips will help you succeed in Parenting and Freelancing Through the 'She-cession'.
Look for Flexibility
One of the things you'll need as a mom is a flexibility so you can take care of your kids and handle anything that might come up (school conferences, illnesses, athletic events, etc.) without sacrificing your productivity.
But don't let that flexibility blur your boundaries so much that you're running yourself ragged trying to do it all. Create a schedule for yourself that's realistic for you, your kids, and getting the job done, then track your time to ensure it's realistic. Set aside "dark hours" where you won't be working and can allow yourself to relax or devote time to family.
Post your hours on your website so customers know when to reach you and when you won't be available. Be sure to let them know, though, that you'll contact them promptly once you're "on the clock." And explain to your family that, while you can be there for emergencies, you'll be out of pocket during whatever hours you've decided to devote to your business.
Evaluate Your Finances
Finances can be a challenging aspect of freelancing, because your income is likely to fluctuate, and it can be hard to know how much you'll be making from one month to the next. 
One important principle to keep in mind is to budget conservatively. Don't use your highest-income month as your baseline. Savings are important. Monitor your income for seasonal patterns, and set extra money aside during high-earning months so you'll have a cushion during lean periods.
You'll have to continually re-evaluate your budget as you go, so look for things you can cut. 
Calculate your fixed expenses, such as rent and utilities, and track what you're spending outside of that on variables like food and gas. 

Use a

budgeting app

that's set up for freelancers and self-employed workers.

Take advantage of online banking tools, and monitor your credit so you can build or rebuild it

in case you need it to expand your business.  
Stay on the Cutting Edge
As a freelancer, you need to be one step ahead of the game. Staying on the cutting edge of trends is a bigger challenge than ever in this rapidly changing environment, but by studying trends and reading up on what's hot, you can get some ideas about where you want to go as you move forward.
If you haven't dedicated what kind of freelancing you want to do, consider your skills and how you might build on them and adapt them to hot markets. The hottest careers for freelancers right now include:
Project management
Computers and IT

SEO 

Website administration

Cyber security

Data analysis

Marketing
Bookkeeping
Graphic design
Customer service
Writing and editing

Copywriting / content writing

Education
Health care

Health coaching

Physical therapy 
Put Yourself Out There
Create an online portfolio, and use social media to mine connections and create interest in your service. Pitch your services, but don't push the hard sell. Build interest through personal contact and word of mouth, and offer them something to pique their interest. 
Create a niche for yourself as a go-to expert on a specific topic, or offer a product that stands out for its unique character, quality, and pricing.  
Explore platforms built specifically for freelancers. Some possibilities include:
Guru

Upwork

Fiverr

Freelancer.com

Solidgigs

Acquent

Toptal

Kimp
If you're offering specific products, consider creating an Etsy shop. If you're a writer, explore WriterAccess. And don't forget networking sites like LinkedIn and Alignable, or the old standby for online classifieds, Craigslist.
Being a freelancer and a mom ( Parenting and Freelancing Through the 'She-cession') means you'll have to juggle a lot, but on the positive side, you won't be weighed down by the demands of a traditional workday. You can tailor your work to fit your family and your priorities. It's just a matter of getting organized and deciding what you can — and want to — do moving forward.