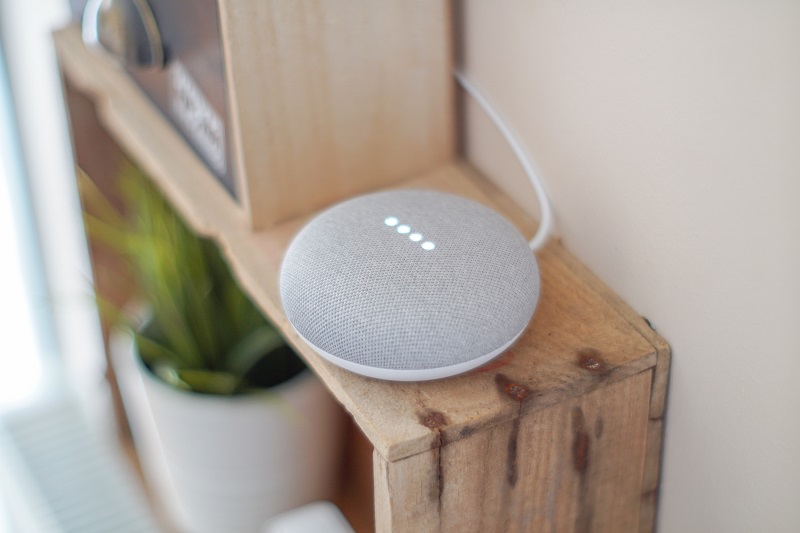 Doing chores, working, studying, and even teaching in the space where we used to relax has been overwhelming! If you're anything like me as a working mom I'm sure you're tired of taking care of every domestic aspect.
But first, coffee.
And last, a futuristic hack for the adults, the first thing we want once we're out of bed is coffee, and with Mr. Coffee WeMo Smart Optimal Brew Coffee Maker, you can start to brew it from bed! Make it with its WeMo app that allows you to program the time and how you want your coffee made so that's warm and ready once you're out of the shower.
Smart fridges for the win!
One of the biggest chores, even before the pandemic, was the administration of snacks that your kids eat every day. When they're home 24/7, the chances are that the unhealthy ones take the upper hand in a raid to the fridge. The solution to this? Smart fridges! They are compatible with most of the automatic assistant hubs like Alexa or Google's assistant. The most accessible ones include cameras that can become handy when it's time to check what you should shop for. Other amenities that these fridges include grocery management apps where you can order takeout directly from, music and video displayers, and alarms that go off when a door is accidentally left open.
Smart speakers: a must in every smart house.
To combine with a smart kitchen, you can also benefit from the most popular set of automatization of all, The Amazon Echo show set. It includes a voice-controlled speaker that announces the weather, plays music, and answers your questions. It can also control other pairable devices like lights, switches, and thermostats. You can use it to set a schedule for your children while you work and program different activities, movies to be played, or reminders to be announced through the speaker.
Breath in, breath clean!
In times when breathing through masks has also become a routinary element, once you get home you want to take your mask off and breath some fresh purified air. With the Holmes WeMo Smart True-HEPA Premium Air Purifier you can clean the air in your house without worrying about opening up every single window in the place! This is especially handy if someone in your family suffers from a respiratory disease, since the device sends notifications of the air's quality in your house and lets you know when it needs repairing or cleaning. By just using its free app from where you can check air quality, adjust its settings and organize schedules.
Locked away and safe from and for kids!
A must-have for automated home with smaller kids are door sensors for cabinets. Kids are everywhere. They touch and take out everything. When you're away on a zoom call or taking care of something else, it's good to have an alarm for those doors that keep medicine and personal stuff away from their adventurous touch. The SimpliSafe Motion Sensor is capable of detecting movement up to a 45ft range. The sensor is also infrared with heat signature technology that sends notifications to your phone when they sense motion. The greatest part: it's easy to install and compatible with automated home hubs. Another solution is an Amazon Smart Plug, which it's also compatible with Alexa. A smart plug allows you to turn on and off the electricity administrated and prevent curious children from sticking their hands in them!
The Smart Doorman!
This is truly a marvel for our time and age. When receiving packages and food delivery is an everyday thing, it's strongly advised against the hand in hand transmission of these packages. The Amazon key comes up as a solution,  integrated with a camera and locks in its system. It will allow your mailman to deliver your package just inside your front door safely. The In-Home Kit includes an Amazon Cloud Cam with a compatible smart lock. Or, you can invest in the Ring's Peephole Cam, integrated with mobility sensors. This smart security cam allows you to get a view of your doorstep directly from your phone.
Automated home is good and practical. Getting devices to ease your everyday life is a must while we juggle balancing work and family in our home. Let technology be your assistant and tech-up your home!