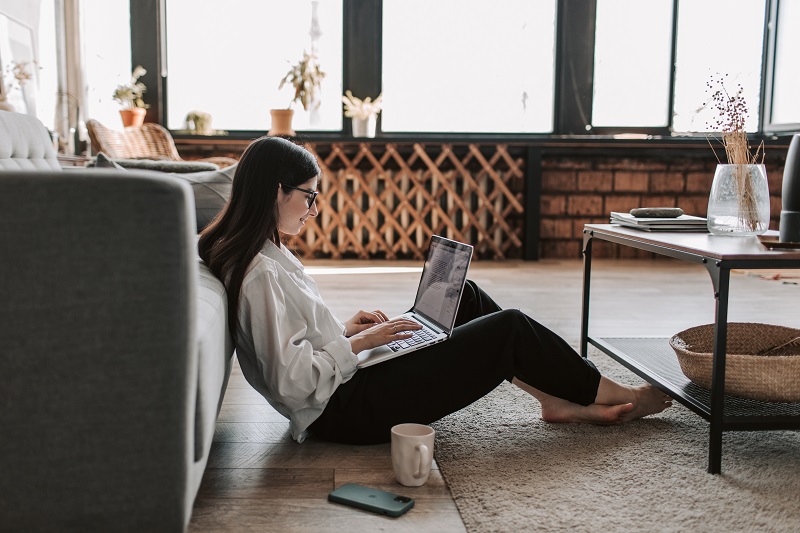 This post was written by Charlene Walters, MBA, PhD.
---
Women have been more greatly impacted by COVID-19 in many ways. For starters, they have been displaced to a larger extent by the furloughs and layoffs that have taken place recently in the corporate environment. Additionally, they have also been disproportionately impacted due to the extra responsibilities that have been placed upon them related to childcare, family obligations and homeschooling. What's more, 40% of all women are also the primary or co-breadwinners for their families. That's huge! The economic effect on women due to the pandemic will have long-term effects and will be more severe and far-reaching than on men for several reasons including the fact that industries that are more predominately female have been harder hit, including restaurants, hospitality and retail.
Increasing Pressure
For all the reasons mentioned above, the pressure on professional women now is growing and it's becoming more difficult for them to take care of and provide for their households and rebound in the wake of COVID-19. And, unfortunately, those that opt to stick with traditional employment might not be getting the flexibility and support they need from their employers to make it through. Perhaps they've had additional duties placed upon them (to offset others who've been laid off) or they've been hit with a pay cut or had their hours reduced.
Why Now?
Entrepreneurship may be the answer for some of these women who have been displaced or have become otherwise dissatisfied with corporate life. Owning their own businesses can be a great avenue for them to take advantage of recent shifts and new opportunities in the market, and disrupt morphing industries and changing customer needs. In the US, more than 36% of all businesses are owned by women generating more than $1.9 million in revenue. Progressively more women are jumping into entrepreneurship every day too- at greater rates than men. And it makes sense for them to do so.
It Starts with Your Mindset
The decision to leap into business ownership is not an easy one, however. It's about having a plan and the confidence to know that you can be successful, and comes down to developing your entrepreneurial mindset. An entrepreneurial mindset involves embracing failure, developing resilience, learning to spot new opportunities, being able to deal with haters and getting strategic with your time management and revenue-generating activities. It also involves balancing work and life, budgeting, bootstrapping, negotiating, building your presence and networking. Fempreneurs (female entrepreneurs/ Women Entrepreneurs) will also have to get savvy with their research- learning everything they can about their market and their target customers. Surveying, business planning, observing, and exceeding client needs will be a large part of that. In order to compete, fempreneurs must uncover and unmet need or hole in the market in order to accommodate their customers more effectively.
The Future is For Fempreneurs
The good news is that with some tweaks to the way that they think, women entrepreneurs can and will adapt to this changing environment and thrive in business, turning any negative impacts around to their favor. They will be able to have a more flexible schedule to meet all of the demands being placed upon them, have greater control over their earnings and their career trajectory and will likely experience greater personal satisfaction. It is going to be amazing to see a whole new crop of businesses run by women who are doing what they do best- pivoting to changing conditions and taking care of their families and themselves. Women are used to juggling and are resilient so being their own bosses may suit them more in the current environment and I, for one, can't wait to see what they do! Tweaking the way they think will help these women to change everything and lead to their ultimate success of Women Entrepreneurs.
Bio: Charlene Walters, MBA, PhD,  is an entrepreneurship coach, business and branding mentor, trainer and author of Launch Your Inner Entrepreneur. She serves as a mentor on Entrepreneur magazine's "Ask an Expert" forum and through her own consulting business (Charlene Walters, MBA, PhD, LLC), is featured among other CEOs, Influencers and Celebrities on the BAM Network and was recently selected as one of 150 Marketers to Follow by Rubicly.
Social and Website: Twitter | Instagram | LinkedIn | https://ownyourother.com/