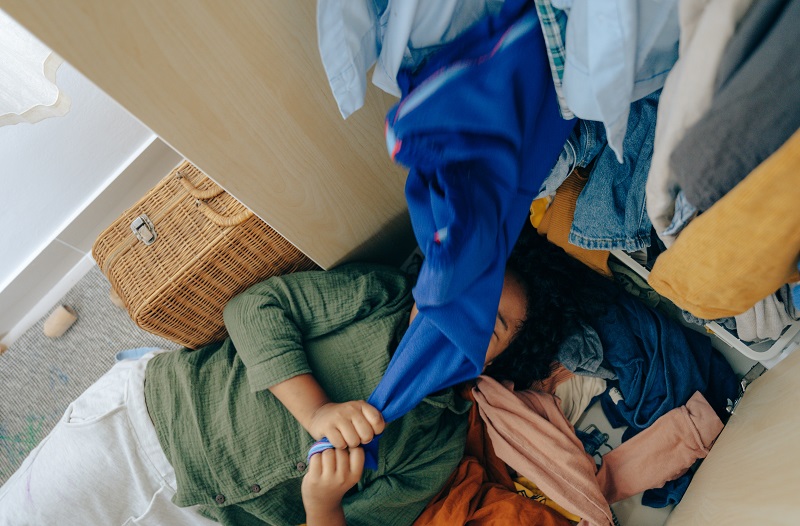 Seven Reasons Moms Should Consider Joining the #RegiftRevolution by Giving Differently This Year – This guest post was written by Oxfam Senior Press Office Emily Bhatti.
How much stuff does your kid have piled up that they don't use anymore? From toys and clothes to books, I have piles of things in my house that my kid is no longer interested in. But throwing them all out contributes to the growing waste problem in our country. I know there has to be a better way.
COVID-19 has already put a damper on holiday shopping this year so why not change it up entirely by committing to regifting your children's barely used toys and outgrown clothes.
It's not only economical but also environmentally friendly. And it is also a good lesson to teach our kids. Once they understand the logic behind regifting, they can confidently explain to their friends why they decided not to buy something new to give as a gift. Here are seven reasons why moms should take a lead in promoting this trend this holiday season.
Reasons for Joining the #RegiftRevolution by Giving Differently
It keeps unwanted gifts from ending up in a landfill.
In 2018, the US alone produced 292.4 million tons of waste—that is about equal to the weight of 800 Empire State Buildings. So, think about the toy your daughter has barely played with and is taking up a ton of room. Instead of throwing it out, consider whether someone else may want to play with it, instead.
It reduces plastic waste and production.
Many of the toys we give each year are made from plastic or packaged in plastic. All that production and incineration of plastic adds up. In just 10 years, emissions from the plastic lifecycle could reach 1.34 gigatons per year, more emissions than the amount produced from powering every home in the US for one full year.
It's a considerate way to cut down on clutter.
Just because the gift was not right for you doesn't mean it's not perfect for someone else. You, or your kids, probably have something in your closet right now that's just collecting dust—a well-intentioned gift you know you'll never use. Pass it on to someone else who will enjoy it.
It's economical.
This pandemic has been hard on our wallets, and holiday gift shopping can be a further drain on our funds. Save money by recycling something you own or buying second-hand.
It's better for your health right now.
With COVID-19 cases spiking around the country, upcycling meaningful gifts is a great way to avoid holiday crowds. Skip the mall and protect your health and the health of your loved ones.
It's more fun to receive a gift that has a story behind it.
The best gifts are ones with the meaning behind them. When you upcycle a vintage action figure, for instance, you're passing on a one-of-a-kind piece that can't be purchased just anywhere, and that makes the gift even more special.
It's an opportunity to do good.
Instead of purchasing a new gift, you can donate to a charity in someone's honor. This year, your decision to regift can help support Oxfam.
Even celebrities, musicians, actors, and influencers such as Alyssa Milano, Aisha Tyler, Best Coast, and Lake Street Dive have taken the pledge to cut back on all that waste and are digging through their closets regift some of their favorite items. You can help them upcycle and regift their favorite goods. Visit RegiftRevolution.com and pledge to reduce your carbon footprint by regifting this holiday season to participate in our giveaway.