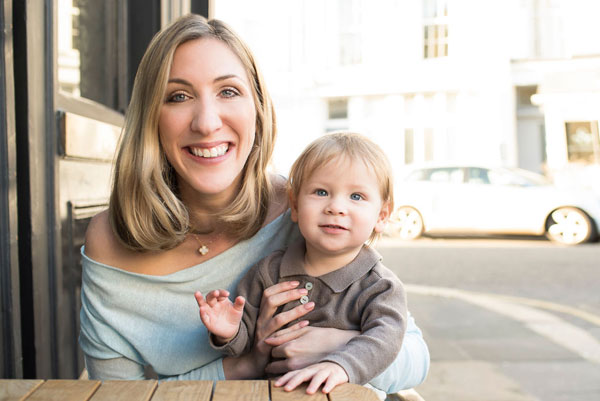 Stylish maternity: Sophisticated and classic sleepwear
Being a mother has been the biggest accomplishment in my life. I still remember vividly those first months of gestation where the baby is stretching and kicking. It shocked me looking at me through the mirror and see my body was adapting to the new life growing inside of me. Besides my bigger size, my hormones and perception were having a similar process to my body.
While Arlo, my first baby pregnancy, was growing my nights got unbearable. My discomfort with sleepwear was more than frustrating. Starting with their design, those empty clothes didn't reflect my style. Secondly, it wasn't comfortable at all. I searched high and low in every shop but without success, I had been forced to ask every one of my friends, neighbors, colleagues, and literary every pregnant woman that I saw on the street. I was so relieved to find out that I wasn't the only one struggling with this matter.
Luckily for me, my friends encouraged me to be the voice of all of us. I was asking for them as well. So I was the one who wanted to feel myself on comfortable sleepwear during my big moment. After a while, I got blessed for the second time with Sofia. Then it hit me, "I don't want to struggle with the same discomfort as before" That was the exact moment when Arlo & Sofia started to bug my thoughts.
Inspire by my children and encourage my friends, I started thinking on create my own sleepwear collection at night, while I struggled with my clothing frustration I use to look up at the night sky, there I found inspiration for the "Dream come true collection" made one hundred percent silk it is a dream for those mothers who desire match their style with their baby gender.
Our designs are sophisticated specially made to wear throughout your entire pregnancy and beyond. We have included a generous allowance within our sizes to ensure that you are comfortable as your body changes.
Pima Cotton collection is ideal for those first photographs before birth and after with your precious bundle of joy in your arms.  Olivia nightdress in white, is made by finest quality British one hundred percent Pima cotton to provide incredible comfort.
As a woman who wants to feel beautiful and comfortable, it is necessary to have a style that reflects your inner wisdom and energy. Pregnancy is a lifetime experience, be proud to show off your maternity silhouette while your belly is growing.
Motherhood has been the most rewarding part of my life. It made me believe in my ideas, to build something meaningful for all women. Personally, I would be glad to inspire more women to become part of Arlo & Sofia. I imagine them feeling self-confident and proud caring a big belly in their bedroom, after all, I'm doing this for all the new mothers and their children.
I'm Amy and I created Arlo & Sofia – The world's first luxury maternity sleepwear brand – with you in mind.