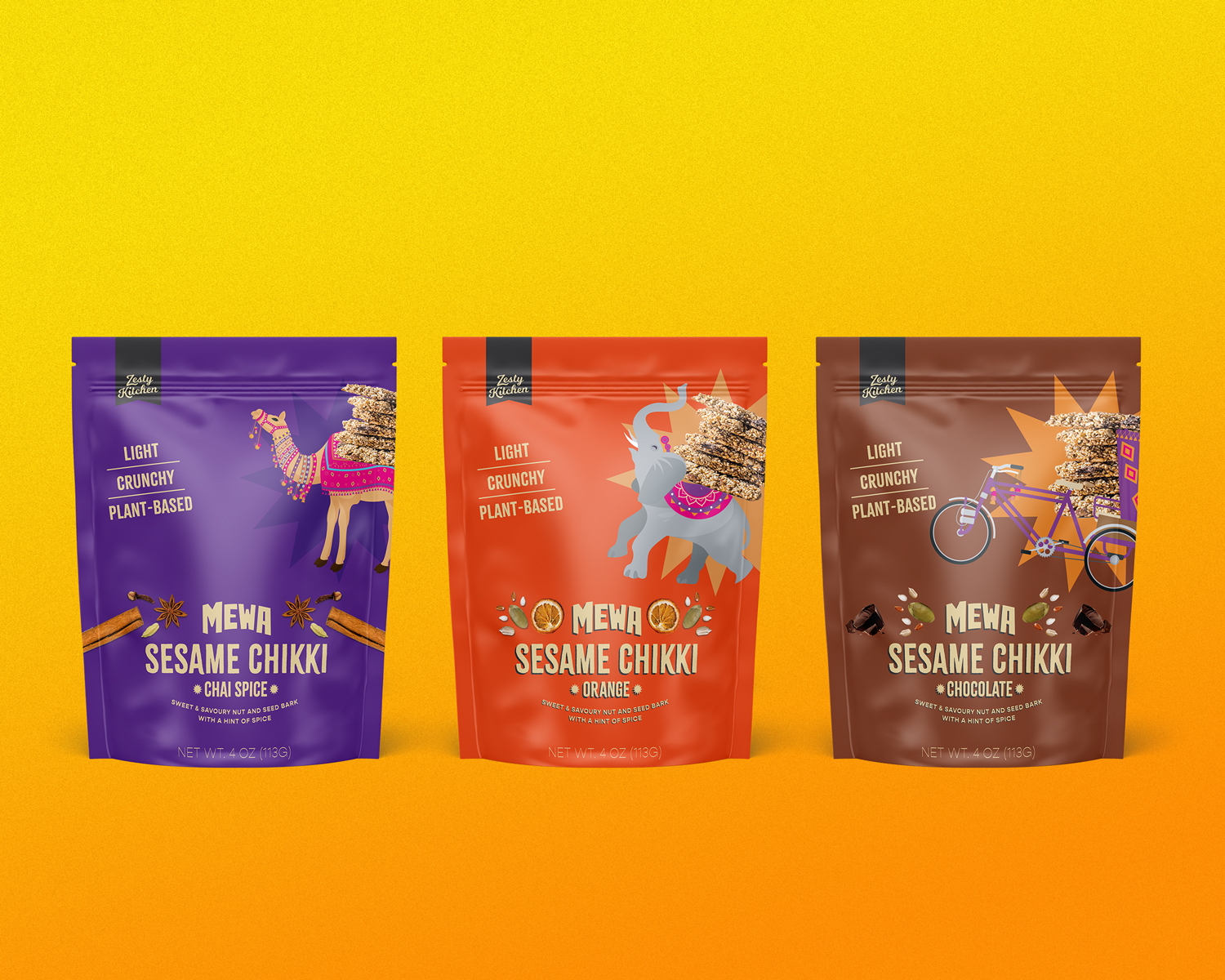 Zesty Kitchen A Wellness Snack Brand
Jasmine and I (Shruti) are both moms, and co-founders of Zesty Kitchen, a mindful snack company focused on creating clean, plant-based snacks, inspired by traditional Indian food.
Shruti is a maths geek by profession who decided to move to the food industry.
Over the last nine years, she has continued to develop her skills and gain knowledge in various fields – from recipe creation to scaling an e-commerce business. She is a professional plant-based chef, a holistic health coach, and a serial entrepreneur – having founded another plant-based company – Freshly Moms. She is the artist who developed the amazing Sesame Chikki recipe, as a twist on her favorite childhood snack.
Jasmine is a Food technologist and has seven years of experience in the food industry.
She has worked with large foodservice chains like Hale and Hearty, managing operations, food safety, and quality. Jasmine has a knack for details and has been very passionate about bringing the food culture from the Indian subcontinent to the West.
The dream of starting Zesty Kitchen was driven by our desire to introduce the snacks we grew up eating as kids to the US. Sesame Chikki is a modern, refined, and healthier version of traditional Chikki found in India. It is a bark of nutritious seeds and nuts perfectly balanced with some spices like ginger and cayenne. Sweetened with maple syrup, the Chikki comes in three unique flavors like Chai Spice, Orange Ginger, & Dark Chocolate. 
Jasmine and I have been friends for a long time. We both view food as a healing agent to the body and mind. Coming together and working on Zesty was very natural for us. I have been working and promoting plant-based food for the last ten years. My usual day consists of experimenting in the kitchen, finding ways to incorporate healthy, functional ingredients and spices into everyday life. It was during one of those tests that I came up with this beautiful recipe.
Jasmine has always been my recipe tester and a true critic.
She helped me perfect this recipe.  After many trials, where we applied our experience and knowledge together, we were finally able to adapt to the Chikki. It has a satisfying texture and taste familiar to modern American consumers while retaining the flavors and nostalgia of the Indian version. 
As moms, one of our biggest strengths while starting this company was our patience and perseverance. And we both attribute this to what we have learned and practiced while raising our kids. Our first pitch and negotiation of the day are usually with our kids, and that gets us ready for the rest of the day's business. 
Being a mompreneur has taught us a lot.
When we started Zesty Kitchen A Wellness Snack Brand, it took us a while to get adjusted and figure out how to balance our day and routine.  We both are very hands-on moms and dividing our time between work and kids without neglecting either was always our priority. As budding entrepreneurs and mothers, we are constantly on our toes and never stop adapting to the changing dynamics of the business and our families.
When we started this business we wanted to do everything on our own. But as we grew we learned when to outsource jobs to get the best work done by experts in the field. This was one of the most crucial changes we have had in our business plan to date. Currently, we have an all-mom team at Zesty and we are very proud to say that it has been a wonderful journey so far.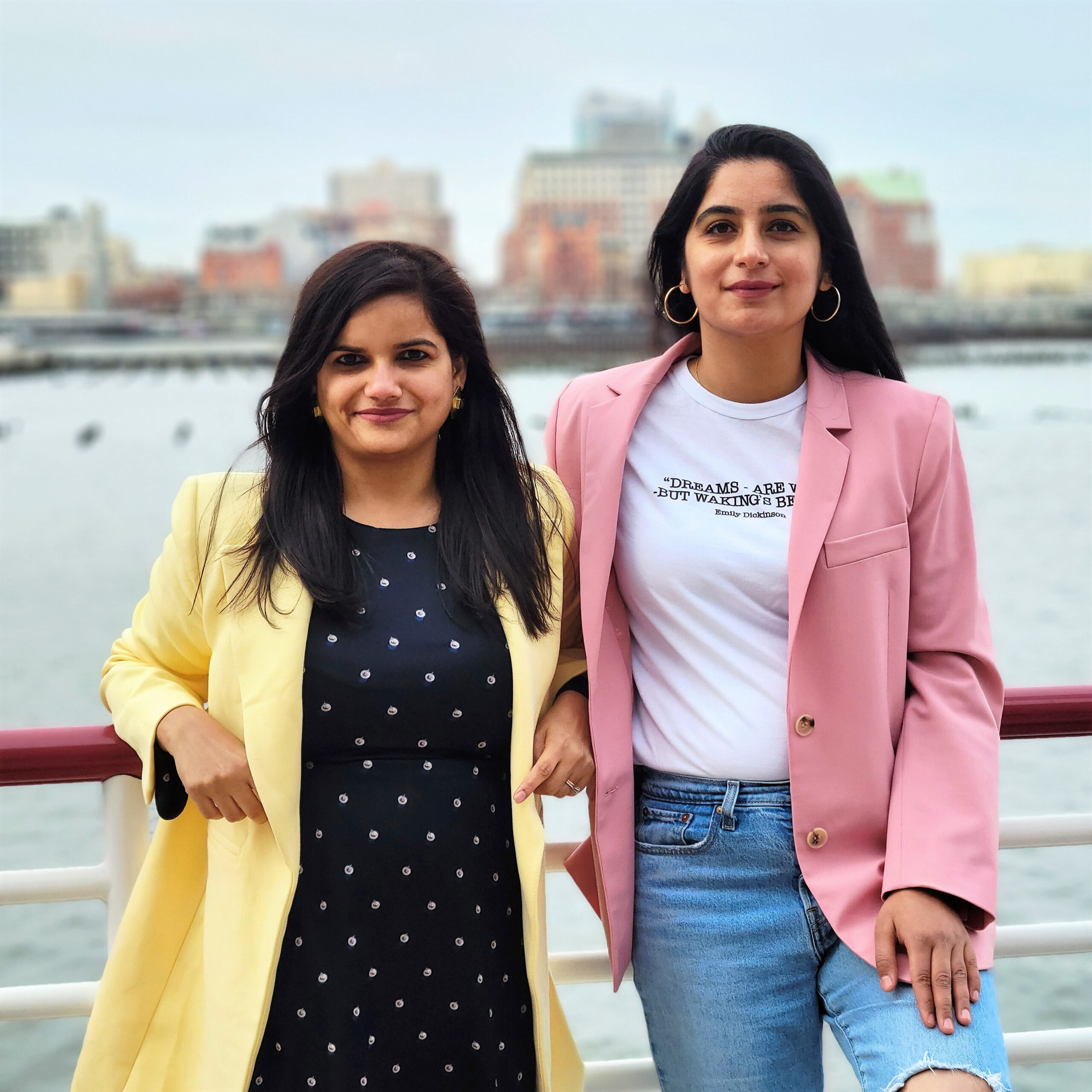 As moms who have a demanding work life and a busy schedule.
We make sure we are able to tackle one to two important tasks or decisions each day. And that has worked in our favor. One important piece of learning which we would love to share is that it's important to slow down every now and then and reset. Things in the real world move slower than the speed we expect, so don't rush them.  In our journey, we have used this to our advantage, and we were able to bring Zesty Kitchen to where it is today.