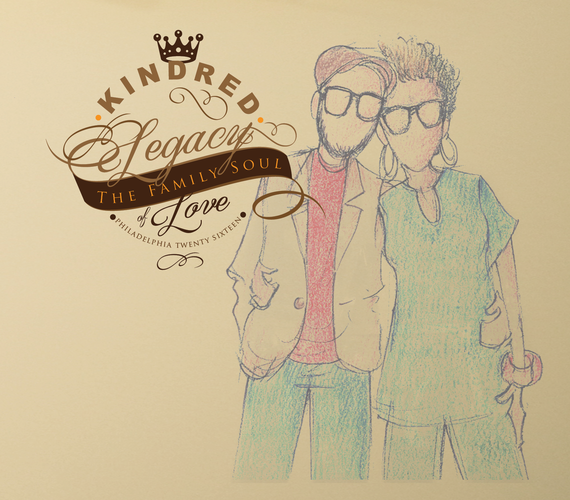 Legacy of Love is mature R&B at its finest, filled with so much warmth, comfort, and serenity. Legacy of Love is scheduled to be released on August 30 but is now available for pre-order via iTunes. 
Kindred the Family Soul 
Society has changed since Grammy-nominated adult contemporary R&B duo Kindred the Family Soul. They released their first single "Far Away" from the album Surrender to Love in 2003. When the generation was grounded in loyalty and dedication, to them, the group sang about love commitment.
So, fast forward to 2016 and millennials are now the largest generation, a group desiring instant gratification and love on their own terms. Yet somehow Kindred the Family Soul's music stands the test of time and is honored by this generation as well.  Moreover, their music and their personal connection prove some things are universal; undeniably people will always connect with love. 
With their finest album to date, married vocal duo Fatin Dantzler and Aja Graydon of Kindred the Family Soul have transcended the stifling "neo-soul" genre. Their 6th studio album Legacy of Love. 
Legacy of Love 
This latest album personifies the marriage of the duo; it's clear in interviews, concerts, even their social media accounts that Dantzler and Graydon genuinely prioritize their romantic relationship over any external chaos surrounding them. 
Undoubtedly, with all the turmoil surrounding America in recent months, the Legacy of Love has arrived just in time. Full of life, energy, motivating beats, and inspiring anthems.  More importantly,  the album balances empathizing with the perils of the black community with aspiring imagery and ambition. The first single from Legacy of Love, "All My People", optimistically paints the group's vision of equality. Thus illustrating their desire to see us all come together to build for the future. 
Would you like to read more about Kindred The Family Soul's?