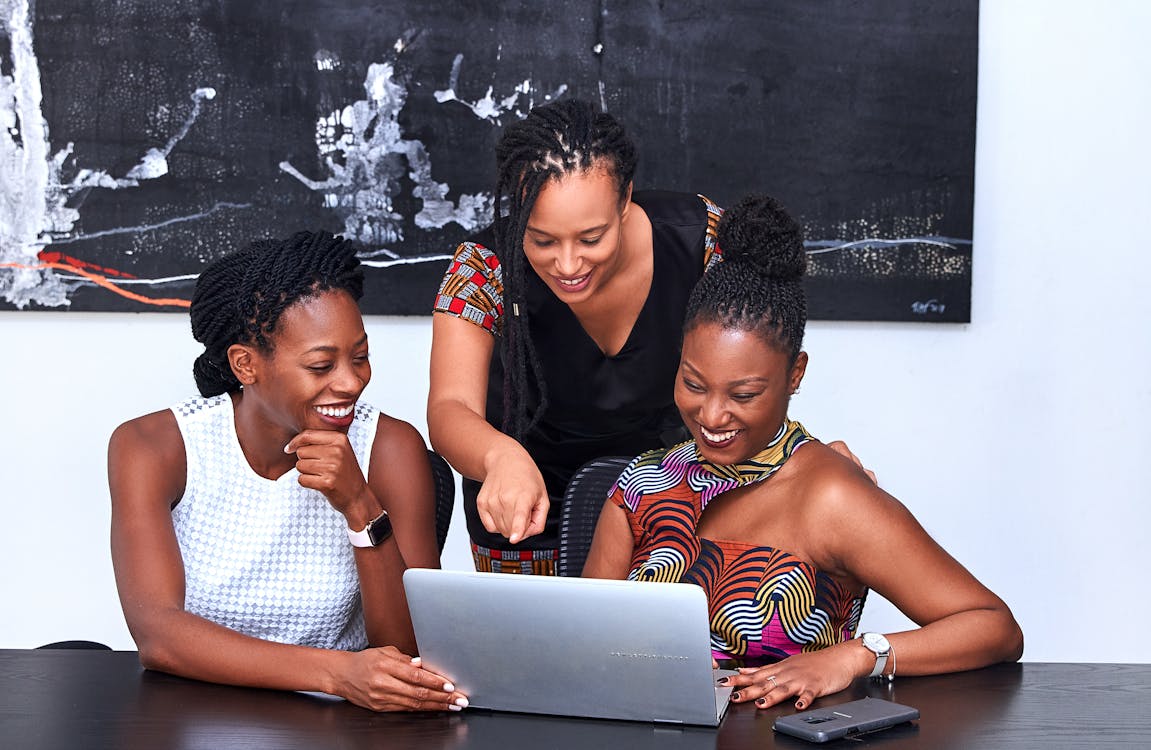 Black Female-Founded Companies Need Funding, Not Accelerators Or Incubators
During the 2008 Great Recession, the number of companies black women started from then to 2018 shot up 163%. That is 10 times the growth for nonminority women-owned companies. Following the 2008-2009 recession the minority and women-owned businesses were massive job creators. And stabilizers of the economy. They roughly added around 1.8 million jobs in 2007-12. In other words, black female entrepreneurs helped stimulate America's economy during a time of financial crisis. 
Some organizations are committed to providing education to black female entrepreneurs via:
A startup accelerator – fixed-term, cohort-based programs that include mentorship and educational components. 
Incubator– an organization that helps startup companies and individual entrepreneurs develop their businesses 
However, few offer venture capital financing. 
But ProjectDiane's State of Black & Latinx Women Founders report shows that just 0.27% of total venture capital investment (between 2018 and 2019) went to black women. 
Black female entrepreneur's experiences
Earlier this year, two successful Black female entrepreneurs discussed this very topic with Attentive. Amanda Johnson, co-founder and COO of Mented Cosmetics, and Kimberly Lewis, co-founder, and CEO of CurlMix, experienced challenges in raising venture capital funding. 
In addition, the failure in funding for black female companies is not because of the "pipeline" or "lack of education" issue. But symptomatic of investors retreating into their networks for deals. 
Black female entrepreneur Tori Soudan, owner and designer of an Italian-made shoe and accessories brand. Soudan's greatest challenge is identifying funding to grow her business. "I started my business with personal funds, and I recognize that it will require additional resources to scale effectively," Soudan explains. 
Similar to Soudan, more than three-fourths of Black women entrepreneurs have at least a college degree. 
 Sharon Vosmek, the CEO of Astia, has heard similar stories from other Black female entrepreneurs. Astia is a global not-for-profit organization. It is built on a community of experts whose goal is to ensure the success of women in high-growth startups. 
Also, we need Black female entrepreneurs to increase per capita GDP and once again stimulate the U.S. economy as they did during the 2008 Recession. More importantly, black women are more likely to cite access to credit, denied loans, and higher interest rates as a challenge. 
In short, our economy is dependent upon the ability of Black women entrepreneurs to grow and sustain their businesses. So, this means venture capitalists and the finance community must address resource gaps and biases and improve finance practices that prevent these women from securing capital. 
Why do Black Female-Founded Companies Need Funding, Not Accelerators Or Incubators? Read more on Forbes.