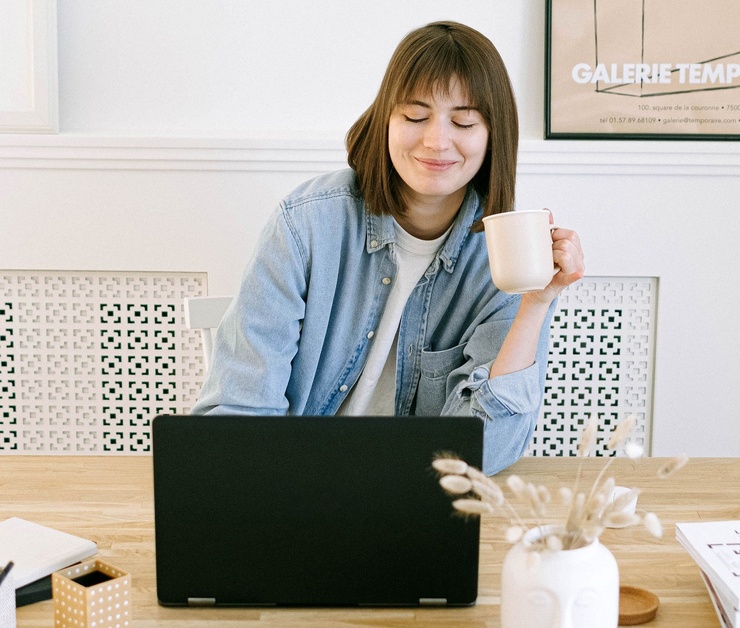 Who said moms couldn't be internet moguls? Being a mommy blogger is a great chance to mix and match your professional life and personal life. Writing, making videos, and creating content for your blog may seem a little too much, but believe me, mommy blogging is a train you don't want to miss! Here's how working moms can get started blogging from home.
Find your thing
What you should decide before you start your blog is what you are going to write about. Yes, a mommy blog has to be somewhat related to your experiences as a boss mom. But not necessarily all of them have to be exclusive to parenting- you can focus on traveling, beauty tips for moms, professional advice for working moms, and more! It doesn't have to be exclusive to one subject only either. Focus on one area you feel good and confident in, and get ahead to create eye-catching content!
Be organized!
Hear me out! Consistency is key! As working moms, we can't be all hands on deck creating content 24/7, so not posting every day isn't a problem. Make your post an event! Promote your blog BIG TIME on social media, and use some free time to write posts ahead of time!

Be online
To have a mommy blog is also inevitable and essential to be on social media and have a good platform supporting your blog. For starters, look into how to set up a Wix or WordPress page; these tutorials may help. Then you may want to set up a whole new Twitter, Instagram, and Facebook page to gain interaction and keep your accounts separate from your professional accounts.
Sponsors are always a  great idea! 
If you have thought of mom blogging to make some extra money on the side, you should think about promoting products with (for example ) a review on your blog about different products for moms, little toddlers, or anything you might think is useful!  Here's a good guide on how to get sponsored posts for your blog.
Build an email list
Keep in touch with your readers! Emails lists are essential for keeping people engaged. An email is more personal, a standard form to reach your readers, and a somewhat more exclusive way to deliver the news.
Hopefully, you enjoyed this article about how working moms can get started blogging from home!