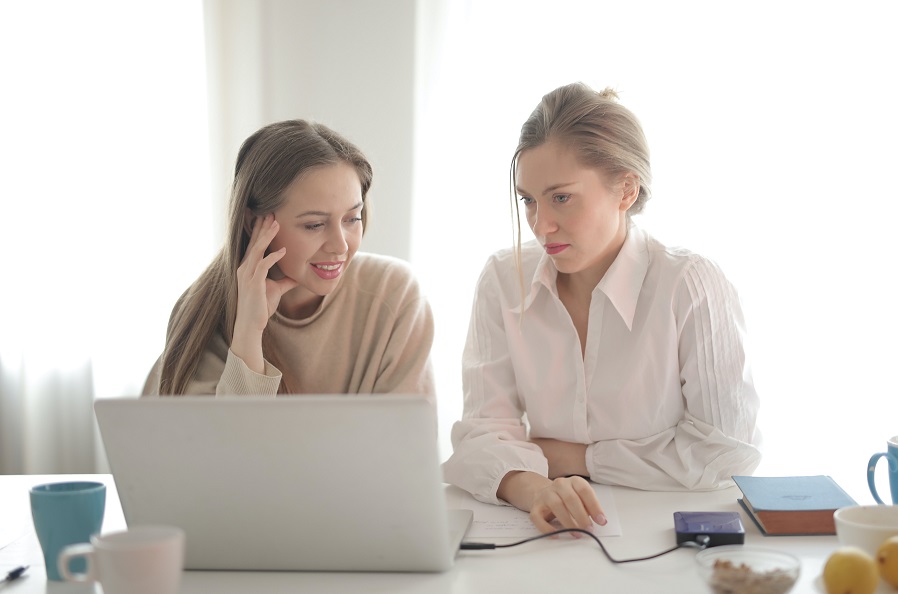 The tech industry is a vast industry with a lot of opportunities present for women. The industry continues to experience an increase in tech workers as the years go back but this number doesn't seem to include women. This article will address that issue and inform you about the best career options for women in tech.
According to PWC, only 3 percent of women choose a career in tech as their first choice, owing to the fact that the majority of women lack knowledge about what a tech career entails and also because it is not recommended as a career option. This means that a lot of women lack knowledge about the tech industry and the employment opportunities available to them. 
The Best Career Options For Women In Tech
In this section, we compiled data on the best career options for women and the average tech salary earned per year. Below are the top ten you can pick from and kickstart your tech career. 
| | |
| --- | --- |
| Tech Careers | Average Salary Per Year |
| Data Scientist  | $122,701 |
| Software Developer  | $110,844 |
| Information Security Analyst  | $103,856 |
| Sales Engineer  | $103,138 |
| Web Developer  | $97,980 |
| Business Analyst  | $91,287 |
| UX Researcher  | $88,647 |
| Web Designer  | $82,530 |
| Product Designer  | $81,800 |
| Data Analyst  | $75,756 |
Related: 5 books for working moms with growing balancing work career and side hustles
The Best Career Options For Women In Tech: Explained 
In this section, we expand on the list above and explain in detail the various career options available to women in tech, their job descriptions, and responsibilities. 
Data Scientist 
Data scientists are experts who utilize their skills to find trends and manage data. The job responsibilities of a data scientist are numerous and some of these include: Analyzing a large amount of data to identify and discover trends, collecting and interpreting data, and developing models to solve business problems.
Software Developer 
A software developer is also known as a computer programmer who creates computer software. A software developer is responsible for the design, development, and testing of software for computers. They also develop software according to a customer's needs and desires, they also monitor the performance of software and applications while also ensuring maintenance. Software developers are also known as coders and this skill can be learned via coding bootcamps like App Academy, Springboard, and Coding Dojo.
Information Security Analyst
An information security analyst plans and takes actions and security measures to protect a company's computer networks as well as its systems. The job description of an information security analyst is numerous; some of the responsibilities include the use and maintenance of software, monitoring their organization's network, and checking for vulnerabilities and breaches in computer and network systems.
Sales Engineer 
A sales engineer is a specialist who sells complex scientific and technical products and services. A sales engineer's job responsibilities include using their technical skills to explain the benefits of their products, assisting sales executives, and preparing and delivering technical presentations.
Web Developer
A web developer is an expert who is in charge of a website's coding, design, and layout. They design and build websites and are responsible for the site's appearance as well as its technical operation, such as site speed. Other responsibilities include working with graphic and web designers, monitoring website traffic, and troubleshooting if a problem arises.
Business Analyst 
The role of a business analyst is vast, but some of the job responsibilities include assessing an organization's performance, conducting research and solutions to business issues, and improving business performance, processes, and systems.
UX Researcher 
A UX researcher is in charge of gathering the necessary information from users using various methods, both quantitative and qualitative. They host interviews, usability tests, and diary studies to collect data in a systematic manner.
Web Designer 
A web designer is in charge of the overall layout and aesthetics of a website. Their responsibilities include coding websites and web pages, as well as combining text with sounds, graphics, and video clips. They also use their programming skills to improve the sites they work on, making them more user-friendly and simple to understand, navigate, and use. 
Product Designer 
Product designers are responsible for the definition of product specifications, the creation of print drawings, and the design of functional products. They are also responsible for user experience and the overall success of a product. To be a good product designer, you must have a creative eye, an understanding of market trends, customer preferences, and good technical skills. 
Data Analyst 
A data analyst is an expert who gathers and interprets data to solve problems. The role of a data analyst is vast and their responsibilities are numerous, including the design and maintenance of databases and systems, the correction of code errors, the reorganization of data so that it can be read by humans and/or machines, and the mining of data from various primary and secondary sources.
Why Women Should Pursue a Career in Tech
Women are becoming more and more interested in the field of technology, and it's not a surprise that these fields have become highly lucrative. Many people assume that women should avoid working in tech fields because it's a man's world. However, that's not the case at all. The truth is that women are just as capable as men when it comes to working in these fields.