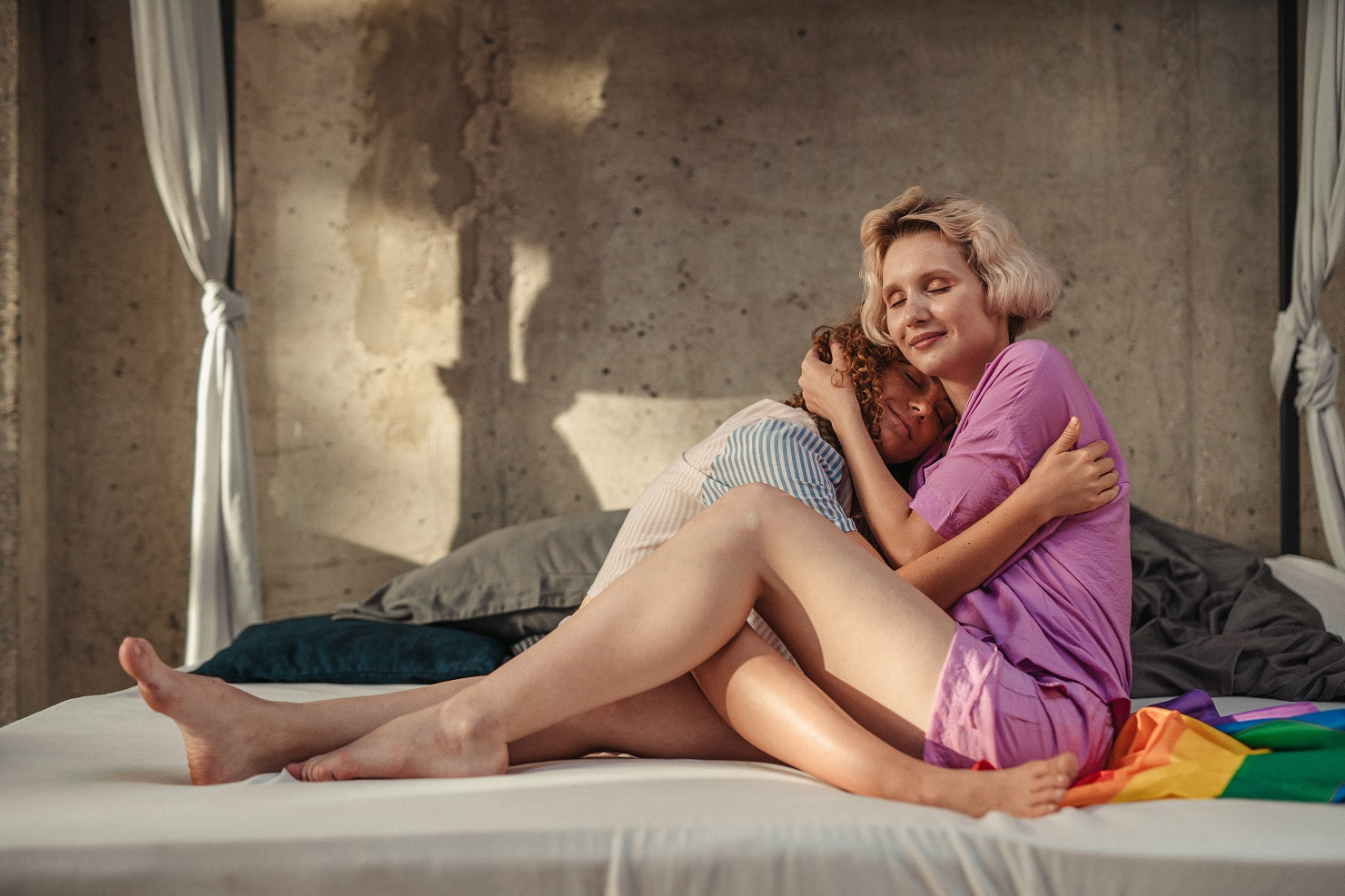 How Mastering Emotional Intelligence (EQ) Can Be a Bliss for Working Mothers
By: Jessica Robinson
No one understands emotions as beautifully as mothers do, isn't it? Being a mother for sure is the most accomplished feeling in the world. I cannot recall if I have ever been so overwhelmed with joy and happiness as I was when I became a mother. However, being a working mother does take a few notches away from this happiness. If you are a working mother, I am sure you can relate! Almost all working mothers struggle sometimes to create the perfect work-life balance. But this is where emotional intelligence or EQ can be of great help to mothers. 
Popular influence of EQ
Working mothers would already know about the popular influence of EQ in the contemporary corporate world. You would know how it is becoming such a desirable skill in the workplace! But you need not limit the charm of EQ to your professional life. It is a life skill that you should incorporate into your personality to optimize your efficiency and your professional as well as personal life. Almost all your dilemmas as a working mother can be answered with impressive EQ skills. At least, I am amply thankful for my fortunate decision of learning and mastering emotional intelligence. 
To elaborate, this blog sheds light on how working mothers transform their pursuits for the better by mastering emotional intelligence. But before that, let us glance at the definition of EQ to be on the same page. 
What does emotional intelligence signify? 
As per the National Center for Biotechnology Information, emotional intelligence or EQ is an individual's ability to recognize, understand and manage emotions in a positive way. Furthermore, this ability is used for driving positive outcomes, conflict resolution, effective communication with others, fostering empathy, and overcoming negative emotional influences. As you can see, the definition is not too complex to comprehend. In simple terms, EQ defines your capability to control your negative emotions and inspire positive emotions within yourself as well as others. Primarily, EQ is known to have the following elements each of which is crucial for humans.
Self-awareness 

Self-regulation 

Motivation 

Empathy 

Social Skills 
In the subsequent section, now that we have discussed the essence and purpose of EQ, let us explore the various merits it exclusively has for working mothers. 
Fascinating merits of EQ for working mothers 
Promotes greater self-awareness 
When you have high EQ, you feel a greater sense of self-awareness than ever before. As I see it, it is quintessential for working mothers to be self-aware and set daily goals based on this awareness. With self-awareness, you learn about your core strengths and how you can invest them in your parenting duties as well as work commitments. Don't you think that this is so important for us?
Otherwise, as long as we do not realize our strengths, we keep juggling with self-doubts. We often keep reeling under doubt if we can do justice to our parenting responsibilities and jobs in a simultaneous manner. But trust me, being aware of your strengths will help you tackle this dilemma in a worthwhile way. 

Besides, self-awareness also means that you learn about your weaknesses and challenges. What you need to acknowledge is that perfection is a myth. You have to keep learning from your weaknesses and evolve every day to be a better mother and a more accomplished professional. You may be the best mother in the world for your child but don't you think there will always be a scope for getting better? The same goes for your work!
When you are self-aware, you know what you are capable of and what areas you need to work on to optimize your efficiency. This is essential to maintaining the right balance between being a mother and a working professional. 
Having said that, this is where mastering EQ can prove to be blissful for you! Self-awareness is a key component of emotional intelligence. When you master EQ, you will have a lot more clarity in your pursuits and endeavors from the viewpoint of awareness. With EQ, you can be a super mom with superb capabilities! 
Fosters intrinsic motivation 
All of us seek motivation from life in almost all essential tasks, isn't it? In the absence of motivation, I think all of us will be metaphors for dead poetry. Besides, the relevance of motivation is much greater for working mothers I feel. We have a lot on our plates to do so that we can do justice to our parenting roles as well as our roles as professionals.
For that, we need perennial and undying motivation round the clock. Practically speaking, when you have toddlers to take care of and a plethora of work deadlines to meet, you tend to feel exhausted. Sustaining motivation in such a scenario can be hard. In fact, finding any sort of motivation looks impossible at times.
Master emotional intelligence

However, with emotional intelligence, you can manage your motivation pretty well. Once you do your homework on an ongoing basis, your self-motivation will sail much higher. This also has a link with the fact that an empowered sense of awareness will add immense value to your confidence. Rather than looking at your tasks as an undermining burden, you will carry motivation into your tasks. As a mother, you do not just want to oblige your parenting duties. You rather want to live every moment of your child's journey and, in fact, be a pivotal dimension of it. 
But doing that along with work even when you are working from home can be too demanding. You will often feel drained and discouraged trying to balance things. Having said that, emotional intelligence will pave the way for greater motivation and zeal. You will be a much happier person and carry that momentum into all your personal and professional commitments. Sounds fascinating, isn't it? EQ indeed is a fascinating sphere to explore! 
Enables better handling of negative emotions
As a working mother, I often find myself overwhelmed with negative emotions. I often wonder if I will be able to meet my career goals alongside my responsibilities as a mother. Moreover, I also sometimes keep thinking if my work is coming in the way of my opportunity to cherish every ounce of motherhood.
Sometimes these emotions are so strong that they take a toll on my productivity. I am sure a lot of working mothers will be able to relate to this emotional conundrum. But I must admit that my handling of these emotions has been much better ever since I have worked on building strong emotional intelligence.

You too would start to feel a lot more optimistic when you work on your EQ skills. Let us recall the definition of emotional intelligence one more time. Emotional intelligence is the ability to steer emotions in a positive direction to achieve better outcomes, refine decisions, and foster optimism. As working mothers, we are subjected to humongous stress and anxiety. We do not want our career to come in the way of our personal life and vice versa and we do worry about it. 
But like I said, with strong emotional intelligence, you are able to negate negative emotions and foster a positive mindset. If working mothers can have a positive outlook on life, nothing can pull them down! I feel learning EQ has added immensely to my success and perspectives both as a mother and a corporate worker. It makes me harvest the power of positive emotions that is so massive in contrast to negative emotional influences.
Hence I keep reiterating, EQ is a fabulous skill that everyone should inculcate into their personas. EQ is the way forward! Moreover, emotional intelligence also ensures that you do not take impulsive decisions born out of reckless driving of intuitions or baffling emotions. 
Streamlines productivity 
Ultimately, everyone's quest is for high productivity which is, of course, essential for career advancement. In fact, I feel that productivity is monitored even closely in this era of freelancing jobs and remote work culture. Now that we have the privilege to work from home and be close to our families, employers for sure do not want that to be a reason for declining productivity. Besides, as a working mother, you have a host of distractions and parenting duties that can come in the way of your deadlines. All of us have missed deadlines at times because of distractions or kids, isn't it? Besides, staying productive with toddlers seems even more insurmountable. 
But when you incorporate EQ into your personality, you will be able to witness an immediate increment in your productivity. This enhanced productivity will help you achieve greater success as a professional as well as a mother. You want to be on top of your game in both these roles, isn't it? Emotional intelligence enables higher productivity as it keeps your motivation and confidence high. It also helps you to overlook doubts and emotions that may digress you from producing the best outputs. Do you still have any doubts if you should master EQ or not? 
Emotional intelligence has helped me come a long way.
To encapsulate, emotional intelligence has helped me come a long way in my journey as a working mother. Before I mastered emotional intelligence, I thought of quitting my career at least a hundred times if not more. I thought I cannot fulfill my duties as a mother alongside work. But that perspective changed ever since I have introduced myself to the world of emotional intelligence.
I also realized that eventually, it is all about willpower and the conviction within. I would say without any doubt that emotional intelligence adds massive value to an individual's conviction. It completely overhauls your personality and with EQ working moms can be no less than avengers.