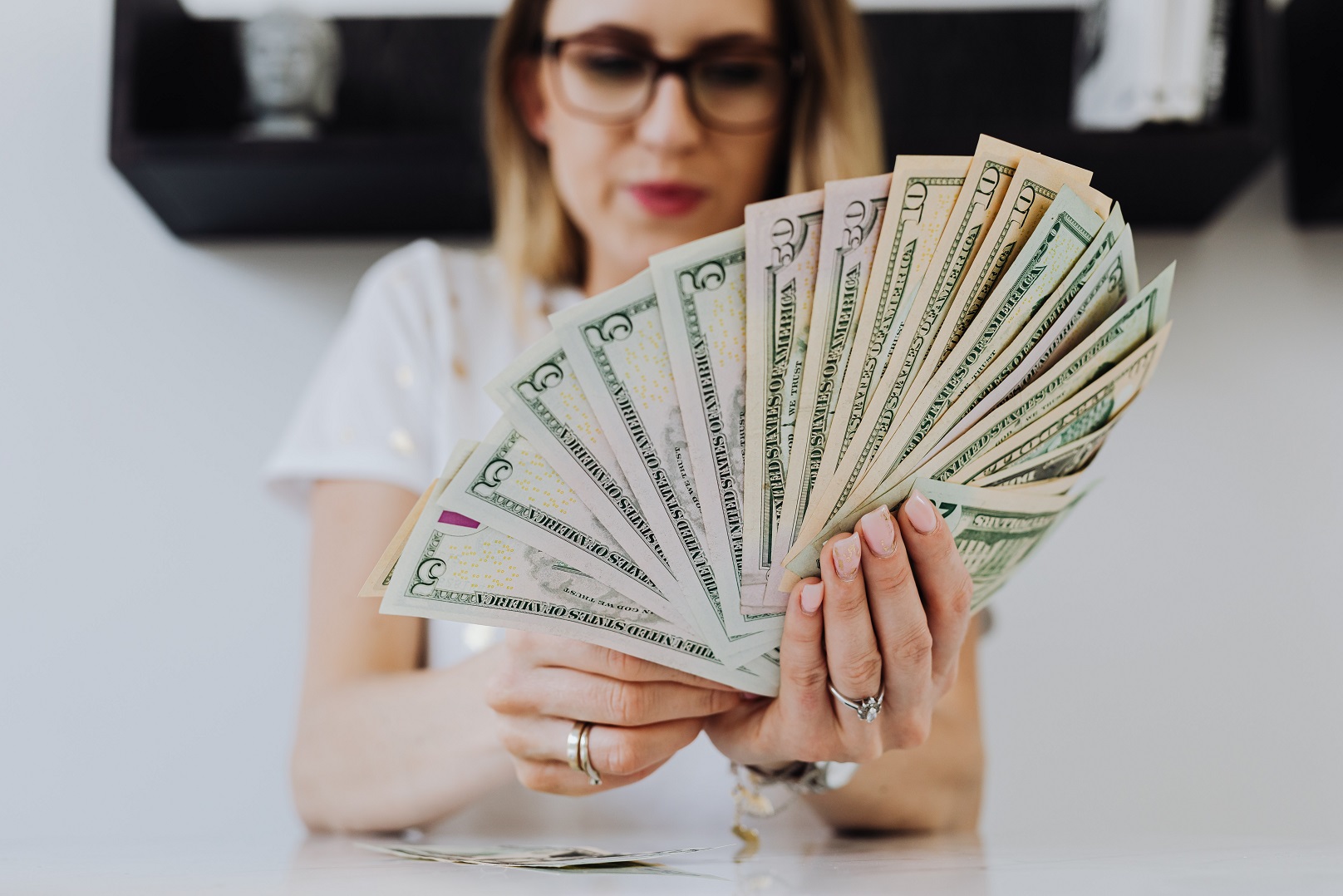 By: Kristen Herhold
Amid the pandemic, many working moms are left wondering how to make money from home. We all want to provide our children with the best in life. That might include serving nutritious meals made with organic ingredients, taking family vacations, or enjoying cultural experiences, such as trips to the museum and concerts. Many of the things we want to provide, however, come with a heavy price tag. And, for many of us, surviving a global pandemic has plunged us into significant credit card debt.
If you find yourself staring at your bank balance with dread at the end of every month, it might be time to boost your income. Fortunately, there are more and more flexible ways to earn money without leaving home or sacrificing time with your children.
Whether you want to earn extra cash from a side hustle, add to your family's income with a part-time job, or start a new career, there are plenty of options for working moms to make money from home. The key is to find gigs that strike a balance between your interests and skills while offering the flexibility you need to care for your family. Here are four options for making money from home as a working mom.
Start a Side Hustle
With more and more companies looking to outsource projects, now is a great time to offer up your expertise and skills as a freelancer. If you're thinking of how to make money from home, freelancing could be a good fit. If you have a background in design, writing, editing, marketing, accounting, virtual assistance, and so on, you have plenty of options for short- and long-term jobs you can take to fit within your schedule. Look for websites that match companies with freelancers, such as Upwork, and create your profile, including a portfolio of your work.
You can also build a business by clearing out the clutter from your garage. Rather than have a yard sale, list your children's old clothing on eBay, Craigslist, Facebook Marketplace, or other reputable websites that meet your flexibility needs. Also, if you enjoy crafting with your family, some of your work could become a hot commodity for you to sell online.
When you're starting a side hustle or any job, it helps to create a designated workspace in your home. It might even be time to find a top-rated real estate agent to help you find a new home that will give you better space for your dollar.
Earn Passive Income
I know you're wondering how to make money from home, but want to know what's better than earning extra cash in your free time? How about earning income when you aren't doing anything? Passive income can be a great way to make money long after you've put in the work.
Some of the most popular ways to earn passive income online include creating content, such as a WordPress blog, YouTube video, and Etsy downloads. Although creating any content takes some time at first, once you make and share it, the content can generate income for you indefinitely. Plus, if you pick a topic you're passionate about — such as sharing your family's favorite recipes or some of your mom hacks — making the content will give you a much-needed creative outlet.
Don't worry if content creation isn't your thing. You can also earn passive income in other ways. You can earn it from a rental property or even advertising space on your car. You can also earn it without ever leaving home by investing in stocks or real estate opportunities, such as crowdfunding or Real Estate Investment Trusts (REITs). If you are nervous about investing, you aren't alone. You can learn more about how to start investing from various resources and workshops online.
Find Online Gigs
Do you ever find yourself scrolling on your phone after you get the kids in bed? You blink, and before you know, it's past your bedtime and all you have to show for it is a mountain of guilt. We've all been there, but wouldn't it be nice if you could earn some cash during your relaxing screen time?
Believe it or not, there are ways to make money online in as little as 30 minutes. You can get paid for taking online surveys on a variety of subjects. You can earn rebates from shopping. You can even get paid to watch short videos. The list goes on.
As with anything, do some research before you sign on to do anything. Make sure you are earning what you believe your time is worth. If a deal sounds too good to be true, read the fine print. You want to work with companies that have positive reputations and don't have a history of scamming collaborators. Look for red flags, such as a company asking for your credit card information or a deposit.
Take Control of Your Budget
In the quest of how to make money from home, we can't overlook protecting what you already have. If you're in the process of paying off a mountain of debt, the best way to do so is with a combination of making more money while spending less at the same time. Saving money doesn't have to mean cutting avocado toast or coffees out of your diet; it involves being more strategic with your budget.
Look for coupons and rebates for items that show up on your shopping list. Plenty of companies offer rebates by shopping online. Plus, by doing in-store or curbside pickup, you can save on expensive shipping costs.
You can also save money in your budget during your evening phone-scrolling time. Go through your inbox and unsubscribe from companies that constantly send you emails tempting you to spend money on products you don't need. You can also search through your monthly or annual subscriptions to find if there are any that you can cancel before the next billing cycle.
Unfortunately, some situations call for more drastic measures. For example, if you are going through a divorce or separation, you should find out your share of any communal property. If you have unexpected medical bills or home repairs, find out the financing options that will keep you from accumulating more debt. Even if you aren't facing a serious situation now, it pays to have a full grasp of your financial circumstances.
Looking For More Resources on How To Earn Money From Home? Check Out These Articles:
20 Flexible Work From Home Jobs For Moms
Top 30 Companies Hiring For Remote Jobs
10 Fast Growth Remote Jobs Perfect For Moms