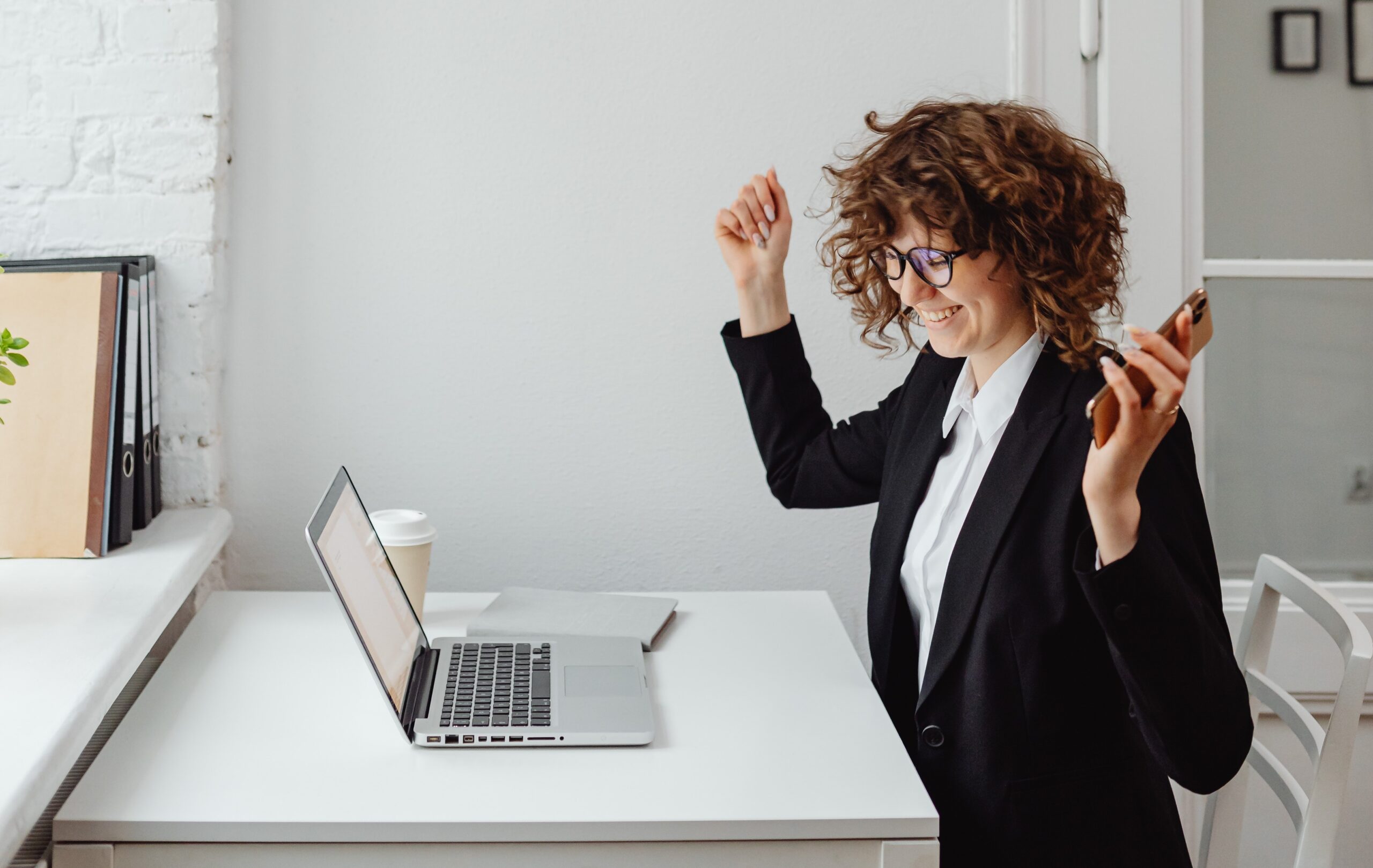 Amidst the sea of profiles posted on LinkedIn, it can feel all too easy to be overlooked. In this article, we will walk you through the details of how to make your LinkedIn profile stand out from the crowd. With the dramatic rise of remote work during the pandemic, online job search boards have become a more important resource than ever. In particular, LinkedIn has become one of the most important sites for recruiters and job seekers alike. 
LinkedIn offers people on both sides of the job hiring board to vet their employees or employers, to understand broader connections, and to review personal endorsements. In fact, 95% of recruiters report using LinkedIn to check out their potential new hires. 
1. Choose The Right Photo
They say a picture is worth a thousand words, and in this case, they would be right. Your headshot is the first thing people will notice about your profile, so choosing the right photo is key to making a great first impression. 
Your LinkedIn profile photo should only depict you. Save the sweet couple pics for your Facebook or Instagram profile pic. The same goes for family photos, or even pictures with your dog or cat. 
LinkedIn is a professional atmosphere, so limit your photos to just you. Plus, you want people to know who they are looking at! Photos that include a few different people can provoke unnecessary confusion, sometimes enough to turn recruiters away. 
Let Your Picture Tell A Story
Think about the story depicted by your profile photo. Which personal and professional qualities do you want people to read from seeing your image? Think about how your clothing, makeup, jewelry, and facial expression communicate certain traits. 
If you want to be seen as laidback, friendly, and approachable, take your picture with a natural background and loose, bohemian attire. If you are looking for a high level corporate position, consider a blank background, an updo, and more formal office clothing.
If you are wondering how to make your LinkedIn profile stand out visually but aren't sure what style to pursue for your photo, do some research! Browsing through other LinkedIn profiles of people in the same field or applying for similar positions can reveal a lot about what does and does not work well. 
Even subtle cues, such as the color of your attire, can help make a lasting impression. Certain colors often connect with specific industries, skills, or personal temperaments. So researching color psychology can help you build up the story within your headshot. 
Your headshot is one place where you get to control the narrative, guiding recruiters to make the kind of snap judgments you want them to make. 
2. Write A Catchy Headline
After your profile picture, your headline is the first thing people will see when they visit your profile. The headline gives a brief summary of what you do and also factors heavily into the LinkedIn search algorithms. So taking the time to craft the right words is key. 
You will want to use this space to write something clear, succinct, and straight to the point. In this section especially, there should be no ambiguity or confusion about what information you are trying to convey. You only have 100 characters to work with in this section, so hone it down to the clearest possible way of communicating your abilities and goals. 
Besides keeping your headline focused and simple, you will also want to craft a phrase that will grab a recruiter's attention. 
Write The Headline You Want To Have
Keep in mind the audience you are writing for. The default setting on your LinkedIn profile will list your current job posting as your headline. If you are wondering how to make your LinkedIn profile stand out for networking purposes (because you are happy with your current job), that is all well and good. 
For those who are using LinkedIn as an aspirational tool, you will want to use your headline to catch the attention of recruiters hiring for the kind of job you would like to land. In other words, use your headline to focus not on your current job title but on what you can do. Include a brief mention of the specific skills that make you unique- and which might catch the eye of a recruiter scouting for someone to feel a particular niche. 
For instance, if your current job title is "Sales Rep," include a notable accomplishment, like the total number of sales since you began at that position. One key detail like that can make a big impression on recruiters. 
3. Grow Your Network
One of the most effective ways to use LinkedIn is to grow your network base. While LinkedIn occupies a space in-between online resumes, active job boards, and professional social media sites, it is a valuable resource for making connections. According to a recent poll, 23.8% of social media users rely on social media for making new contacts- and that includes professional contacts. 
Minimum Number Of LinkedIn Connections
Growing your network of LinkedIn contacts proves to recruiters that you are a serious candidate. When it comes to how to make your LinkedIn profile stand out to recruiters, they usually prefer to see profiles that have a minimum of 500 LinkedIn connections. 
Before 500 contacts, your profile will list the precise amount of connections you have, which could distract recruiters from focusing on the good stuff- the content of your profile. Once you have a minimum of 501 connections, your profile will simply list that you have "500+" contacts, which indicates that you are legitimate, well-connected, and dedicated. 
The more contacts you have on LinkedIn, the more endorsements you will receive for your individual listed skills. 
With a broad network of connections on LinkedIn, you can request recommendations and endorsements from specific individuals whose opinions may carry some weight. Former colleagues, trade show associates, collaborators, and former employers can all vouch for you as you vie for the attention of future employers. 
Crafting Your Profile
As you work on how to make your LinkedIn profile stand out, take some time to ensure that all the information you include is presented in a clear way that is easy to understand, even at a glance. Include a healthy mix of personal and professional details. Highlight your skills and accomplishments, and make sure to present your profile in a way that is relevant to the job you want to land. 
Think about your target audience. When thinking of how to make your LinkedIn profile stand out to strangers, look at it from their perspective. What would stand out to you? Create a story that tells the recruiter who you are, what you can do, and why you are the right fit for their job. Following the suggestions above can help you to craft an eye-catching, clear profile that stands out to recruiters.