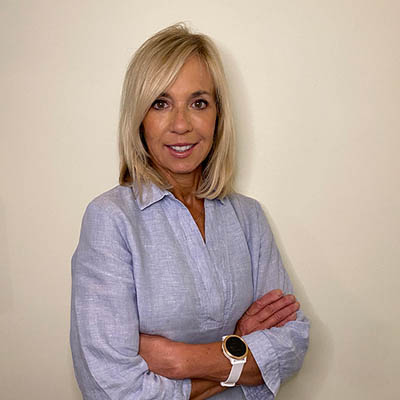 How To Navigate COVID-19 Requirements With Your Caregiver written by Carole Kramer Arsenault.
With the uptick in COVID cases due to the Delta variant and unvaccinated Americans, parents are taking extra precautions. Especially for children who are not eligible for the vaccine. Also when it comes to who they allow around their children. Welcoming new or existing caregivers into the home is not always easy, especially during these times of uncertainty. And with the child care shortage happening across the U.S., more and more families are relying on staffing agencies to help them source top talent.
As an RN, author of Newborn 101, and founder of Boston Baby Nurse & Nanny, a leading staffing agency of overnight and daytime newborn caregivers, and pre-and postpartum support services, I understand how stressful these times can be. Navigating COVID-19 requirements while working with a caregiver can be overwhelming, but that's where we come in to help. We've spent the last 18 months helping parents and caregivers navigate the tricky new world of COVID-19 precautions. Here are the things to keep in mind as you navigate COVID with your caregiver.
It is legal to ask your nanny about their vaccination status.
As a private household employer, you can have this discussion with your caregiver. Families have the right to request a vaccinated nanny. Asking about vaccination might feel like private medical information, but it can also directly affect your health and that of your family.
If your nanny refuses vaccination, you might consider other options.
If your current nanny decides not to get vaccinated, you have every right to terminate employment. Boston Baby Nurse & Nanny can help you source new talent that fits your family's needs.
Open lines of communication are essential for a successful relationship with your caregiver.
Communication is key when talking to your nanny about COVID-19 or preparing to hire a new nanny. They need to know where you stand and you need to know the safety precautions they take to keep your children safe.
There are several things you can do to help facilitate good communication during this stressful time.
Explain your family's rules about quarantining, masks, and social interactions.

In an open-ended manner, ask what precautions they are taking to stay safe during the pandemic. This way they can give specific examples of what they do to stay safe.

Ask them to call before coming in if they have any COVID-19 symptoms so you can discuss options.

Have backup childcare. Such as a grandparent, friend, or evening sitter in case your nanny needs to get a COVID test and quarantine while waiting for results.

If you feel uncomfortable with their weekend social plans you can ask them to get a rapid test on Sunday evenings.
Ask who is in their quaranteam and explain who is in your circle. Is it only grandparents? Or can the kids have unmasked playdates with specific friends?

Explain your routine when the kids get home from school, camp, or an outing. For instance, do the kids need to wash their hands or also change their clothes?
Carole Kramer Arsenault is an RN, author of Newborn 101, and founder of Boston Baby Nurse & Nanny, a leading agency of overnight and daytime newborn caregivers, and pre- and postpartum support services. As a parent educator and founder of a childcare staffing agency, Carole has more than a decade of experience working with thousands of families. She has helped them source childcare and match them with top-notch providers that best fit their family's needs.