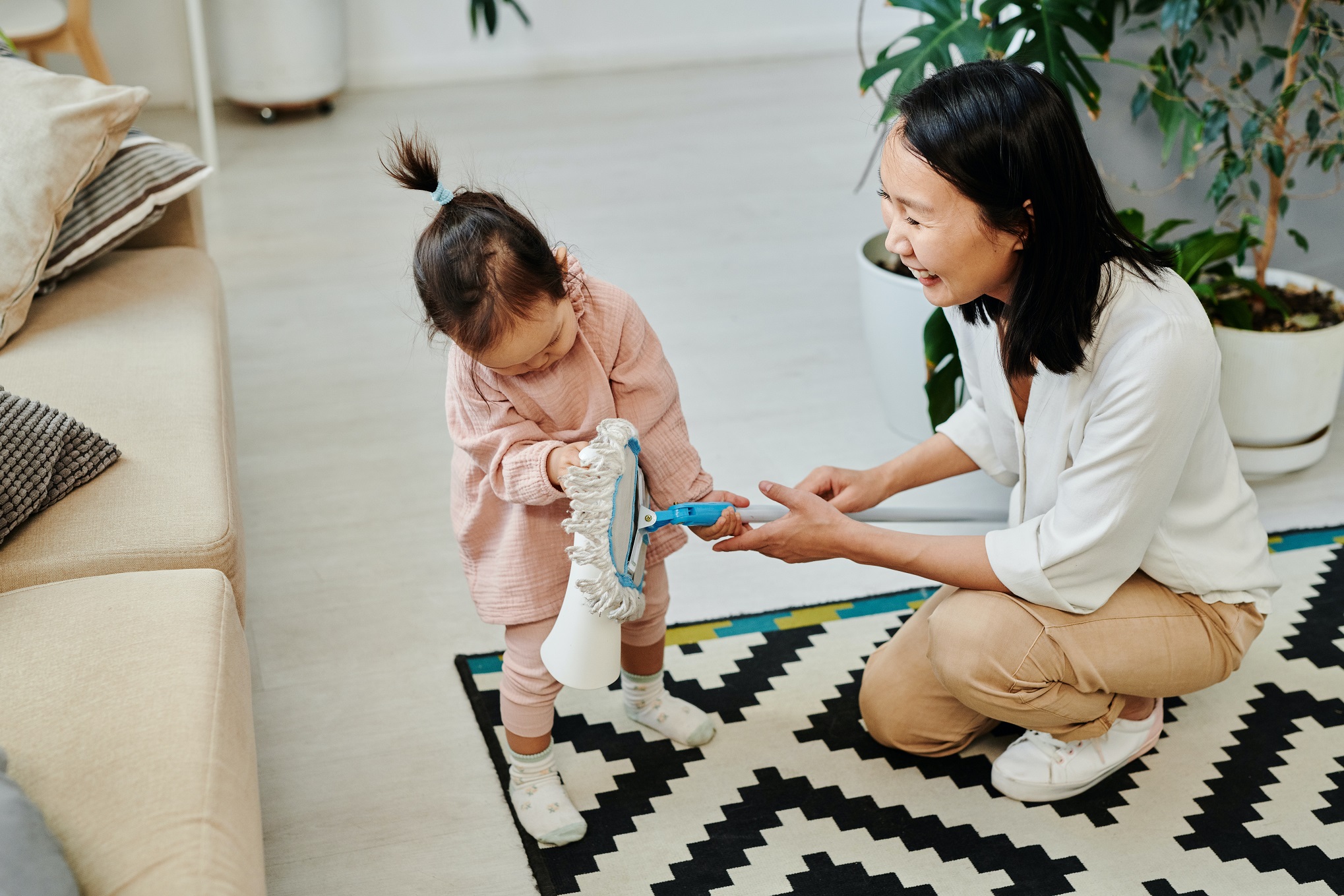 "My job has laid me off and I can't find another one. I need to work but it's just not feasible while doing remote learning and lack of affordable childcare." ~ Mother in Colorado 
 "It is difficult to do the two things at the same time. You still need somebody to take care of your child even if you are working from home…"  ~ Mother in New York 
Millions of Americans, like the mothers quoted above, have been forced to make the impossible decision between their job and caring for a child. Losing childcare meant that many parents were forced to leave their workplaces. Unfortunately, this burden has disproportionately fallen on the shoulders of women and it won't get better unless we speak up.
As a mother of three children all under the age of seven, I experienced my own parenting-during-a-pandemic challenges first-hand. When my community shut down last spring, our child care and school closed, we had no bubble or social outlets and, like a lot of people, my husband and I had to quickly adapt to managing our work and our kids day by day. My most productive times were late at night, during naps or in the early mornings, while my kids slept. Eventually we were able to create a patchwork of help for the kids: furloughed teachers from our child care center, college students to support online school, and the other parents in our bubble.
As a project manager for the University of Oregon's Rapid Assessment of Pandemic Impact on Development – Early Childhood (RAPID-EC) survey—an ongoing national survey of households with children five years and younger, designed to gather information on parent/caregiver and child well-being—I am reminded of just how fortunate my family is. Through this year of surveying parents and caregivers of young children, I have had the opportunity to hear families' stories and bear witness to the hardships many are experiencing, especially other mothers.
Despite the widely depicted picture in the media of women "electing" to take a break from the workforce to spend more time with their young children, in reality, many never had a choice. Our survey found that more than one in three female caregivers were forced to leave the workforce or reduce hours, despite 82 percent saying they could not afford to do so. In many cases losing childcare and a lack of responsibilities for education forced mothers with young children to leave jobs or reduce work hours.
This led to increased material hardships like difficulty paying for basic needs (food, housing, utilities) for many households. According to a recent RAPID-EC survey, financial stability and a predictable income are closely tied to emotional well-being, so it's no surprise that this mass exodus from the workforce resulted in higher levels of emotional distress for mothers and their children.
Interestingly, even in cases where financial hardships were not present, being forced out of the workforce or a reduction in hours still increased emotional distress for mothers. While mothers for whom there were no employment changes, fared better mentally and so did their children. This suggests that emotional well-being is tied to more than financial impacts of employment.
This resonates with me, and perhaps you too, because for many mothers, working gives us a sense of fulfillment. It makes me happy to collaborate with a team outside my home and to contribute to something that has an impact beyond myself and my family, even if that means juggling more.
Finding affordable childcare for my three-year-old twins and support for my school-aged son's distance learning, and having a flexible workplace were essential to my continued participation in the workforce during the pandemic. But even before COVID-19 disrupted our lives, most mothers cannot work without access to affordable, quality childcare. Policymakers and employers must consider comprehensive childcare services as we look to build up the workforce once again.
It is more important than ever for workplace policies and legislation to support families, especially women, as we all try to navigate towards normalcy. Families losing childcare had devastating effects on the presence of women in the workplace, the emotional wellbeing of mothers and their children and the financial stability of said families. Supporting childcare is a necessary first step and one that will give mothers the opportunity to return to work—ultimately increasing the emotional well-being of them and their children. 
Cristi Carman, MPH is Project Manager for University of Oregon's Rapid Assessment of Pandemic Impact on Development – Early Childhood (RAPID-EC) survey.