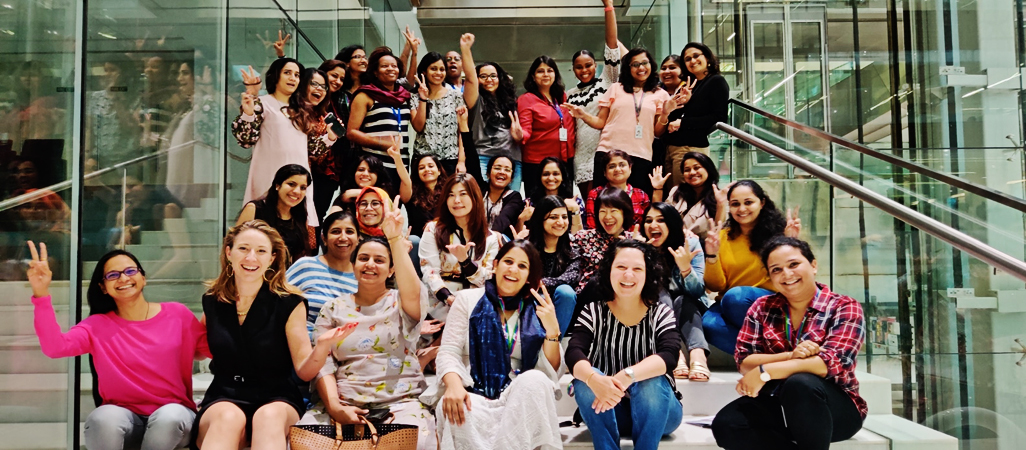 What is an Employee Resource Group (ERG)?
An ERG or Employee Resource Group is a volunteer affinity group that fosters diversity and community in the workplace.  ERG's have become so effective over 90% of Fortune 500 companies now have them. For many companies and employees, their best ally in addressing their diversity growth is already present, it's simply underutilized. By championing their ERG's, companies have seen targeted business growth and their employees have led more fulling careers. 
ERG's are created around minority groups which give them the community, representation, and opportunities needed to thrive. This in turn helps the company's bottom line. The most common ERG's are:
Black/African American

Latino/Hispanic

Women

Lesbian, Gay, Bisexual, and Transgender

Asian/Pacific Island

Veterans/Military

Disability

Young Professionals

Region-Based

Working Parents

Religious

New Employees

Remote Workers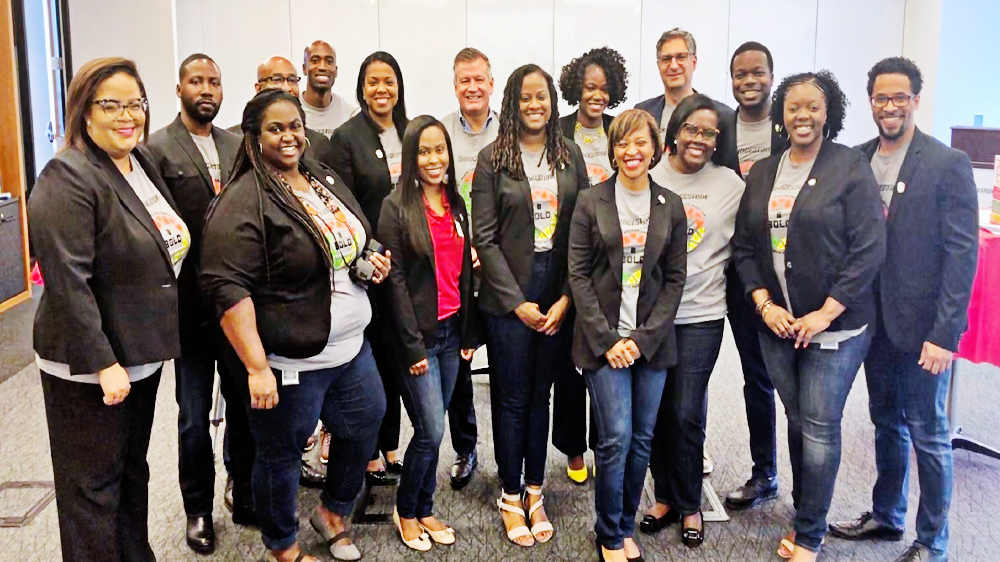 What are the Benefits of an Employee Resource Group?
The benefits of ERG's are primarily recruitment and retainment of top minority talent and alignment with the company's inclusion values. They also create an employee base that more accurately reflects the company's customer base leading to more attuned marketing and higher sales.
Recruitment and Retainment
 All people groups are equally capable of excelling in the workplace, and yet minority groups are underrepresented in proportion to their majority counterparts. Companies are missing out on untapped top talent potential that will drive market innovation. By creating and developing the work of ERG's in the workplace, company's poise themselves to not only attract but also retain the very best minority talent.
When minorities feel they have a place of belonging, value, and community, they feel safe to bring their whole selves to work. As Peter Drucker says, "Culture eats strategy for breakfast." Imagine what a company full of employees who felt seen and valued could unleash in the marketplace.
Any hiring manager knows how much time and money is lost when contractors and employees join and leave the company like a revolving door. Not only are valuable resources lost when the company must interview, hire, and train for the same position over and over, but the company misses out on the potential of what that employee had to offer at higher levels. But when the contagious culture of inclusion is woven into the fabric of the company, they have the opportunity to groom the very best talent from the ground up.
Alignment with the Company's Diversity Values
Exponentially develop your company's diversity muscles by creating Employee Resource Groups.  Inclusion is so much more than a statement of values. It has to be lived and breathed by all employees. An ERG will help the company create opportunities for employees from underrepresented groups to come together and find community in what can be a difficult workplace terrain at times. The community created through an ERG will result in the championing of your values in actionable ways.
Through the community they gain in an ERG, employees will work together towards changing the culture of their organization. They'll help eliminate unconscious bias and create an inclusive space for minority talent to thrive. And through the use of majority allies in your ERG's, you will create an unstoppable environment for all workers to thrive. Creating ERG's is about more than just "preaching to the choir" in homogeneous groups. Instead they can strategically partner with both C-Suit Sponsors and non-affinity group friends who become allies to true diversity where all people are equally heard and valued.
Accurate Market Research from the Inside Out
Because ERG's are created around minority groups, they provide the opportunity to look differently at issues. Employees who represent under-represented groups are more likely to see gaps in product development and marketing strategies that translate into dollars in lost opportunity. For example, a 2019 report on the Buying Power of African Americans found:
"Black buying power will rise to $1.54 trillion driven by gains in population, income, and education. Working-parent lifestyles have led Black people to over-index against the total U.S. population for dollars per buyer spent in a majority of categories."
This report shows that Black people can be a driving force in the market and companies who market to them will see more sales than those who don't. By having an ERG, your company is better equipped to focus marketing dollars where they'll yield the greatest return.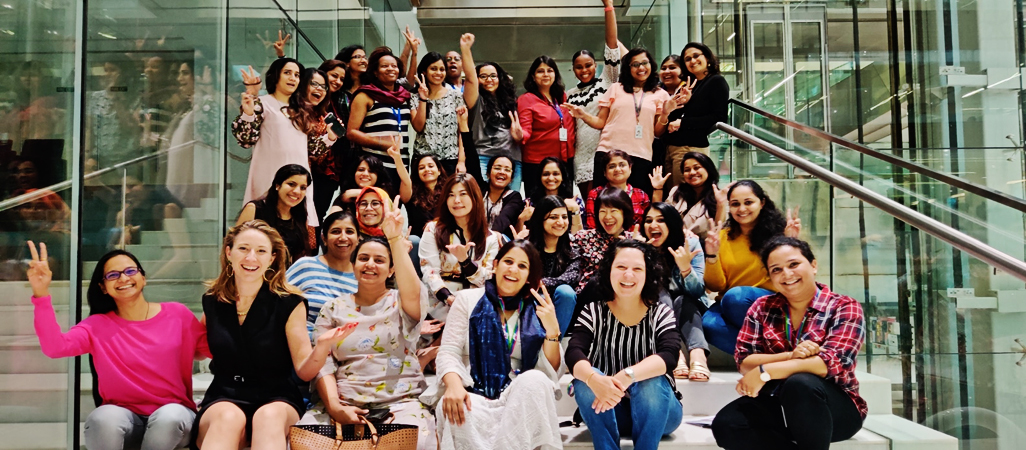 How to Start an Employee Working Group
Now that you understand the definition of an Employee Working Group and its benefits, you may be wondering how to start one, and what practical actions your group can take to effect change. Here's a list of actions to help you get started.
Find a team
This is best done organically by personally reaching out to those you know who are in a particular minority group. Talk to them about the benefits of the ERG you are wanting to start, and get together for an informal first meeting to share both areas of common struggle, and measurable goals you'd all like to work for. If you're the one who invited them to the meeting, make sure everyone speaks and feels heard. Encourage all voices at the table by asking insightful questions; don't box people in with your own assumptions about their experiences.
Structure Your Organization
Have a formal meeting to set your organization up with shared leadership responsibilities. This will lighten the load for everyone as volunteers. Possible leadership roles include communications, events, community outreach, budget, corporate education, and business impact. Once the roles and goals have been decided upon, put them in writing in a charter document.
Find an Executive Sponsor
It's important to have a sponsor who can help orchestrate the formal sponsorship of your Employee Working Group through the corporate structure. An Executive Sponsor is someone in your corporate hierarchy who supports what you're doing and wants to see it succeed. This person must be willing to provide support and cover for you and your ERG so that it doesn't take away from your day job. The Executive Sponsor does not need to belong to the minority group of your ERG, and in fact, having someone from a different group become your champion and ally can be very powerful. This Executive Sponsor must also be willing to provide mentorship and become a representative voice in the C-suite.
Get the Word Out
First set up a communication channel for your ERG. Slack or Teams are popular workplace options. You can also work together to decide on a name, and have one of your members create a logo. Have all the members spread the word organically and invite both those of the minority group and those outside the minority group who want to listen and be part of the solution.
You can also make a bigger splash by holding an event to attract more interest. A kickoff event or happy hour will draw people of diverse backgrounds together for mutual support and education. Make sure everyone feels included, whether they are members of the ERG or not!
Make a Plan for Success
In order to succeed, you'll need to make a road map to accomplish the goals you set out at the beginning and set up regular meetings to collaborate together towards those goals.  If your company already has an inclusion plan, work with them to include ways for you to measure what the group is achieving. If they do not, then you should put together metrics that will track the progress you are making. This can be anything from the number of people reached online via social media platforms, to the number of in-person meetings held.
Ask for Financial Support for your Organization
Many Employee Resource Groups ask for financial support from their company. Your Executive Sponsor can be a key player in securing financial support. Some companies give their employees a percentage of work time to meet for their ERG's and many are also willing to cover the cost of outside diversity consultants and speakers to be brought in for workshops and trainings. These can be key events to advancing the mission of the ERG because often non-ERG employees attend.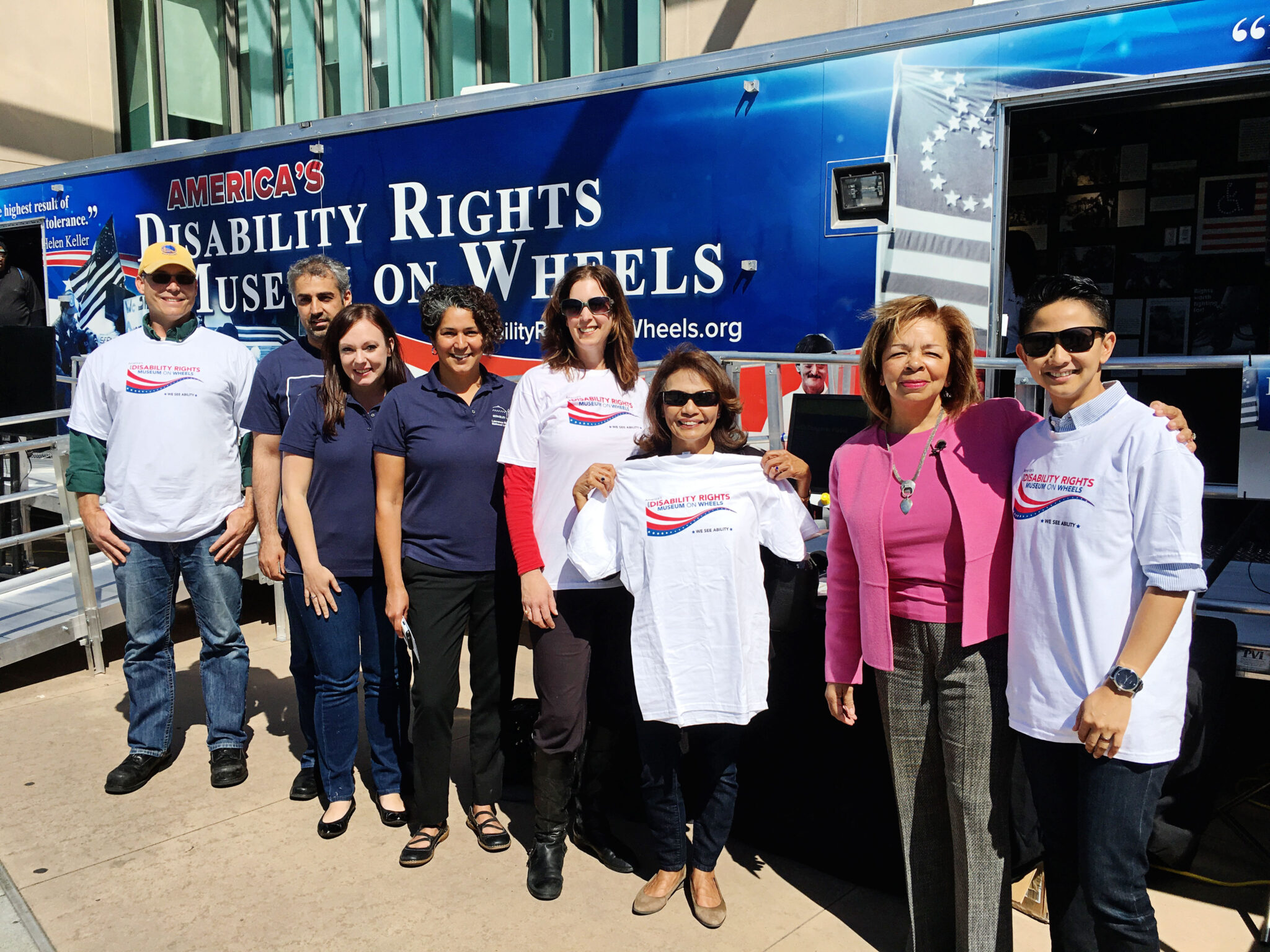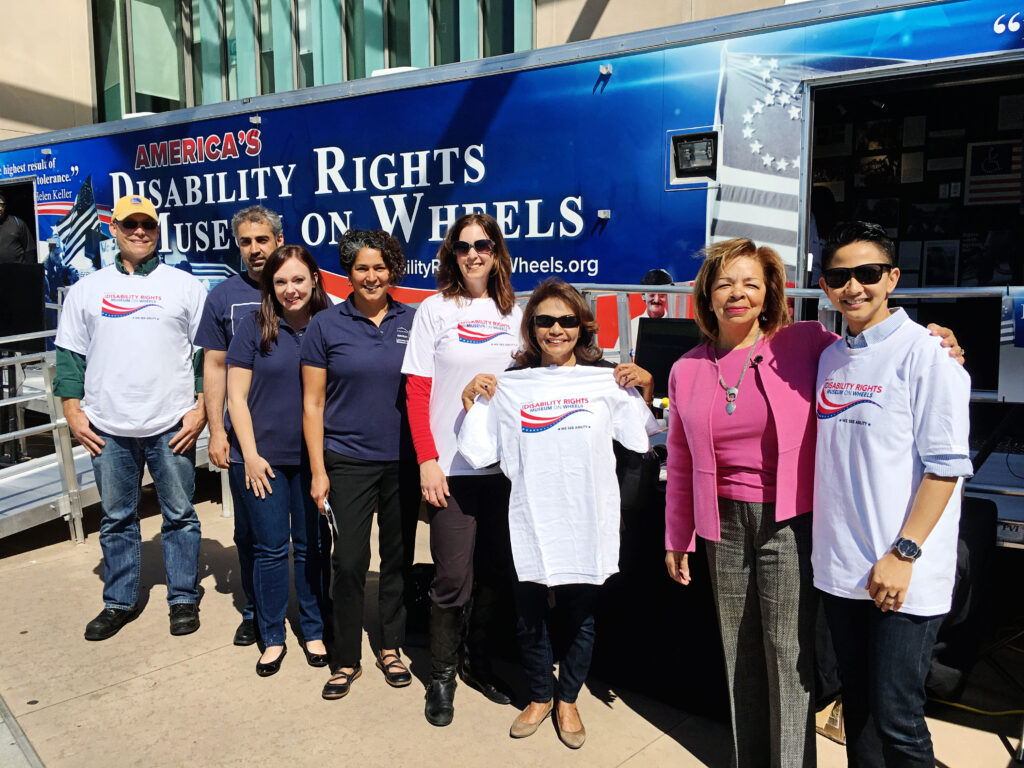 What are Employee Resource Group Examples?
Now that you have a good understanding of what Employee Resource Groups are, their benefits, and how to start one, you may be looking for examples as you make a plan for success.
Provide an Inclusive Community
Employee Resource Groups provide a platform for employees to connect with others who share similar backgrounds or experiences outside their immediate social circle. This support system forms a strong foundation for healing from discrimination and reaching each individual's potential.
To foster this sense of belonging, your ERG can host regular virtual coffee chats or happy hours, which allow employees to engage with one another outside of the work environment. You can also find guidance from an experienced diversity consultant or trainer who will help you create inclusive events and programs that are engaging and authentic.
Provide Educational Resources
Another way to make your Employee Resource Group more successful is by providing education on topics related to culture, race relations, bias reduction strategies, conflict resolution training, etc. Some ERG's have brought in outside counselors and psychologists to offer group counseling to those who have been affected by minority trauma.
Often there are numerous resources in the community specifically for your affinity group, that they may not know about. Simply collecting those resources and communicating them to your ERG members can provide incredible opportunities and support.
Provide Peers to Serve as Mentors and Role Models
For individuals who are struggling at work due to discrimination or toxic behavior from others, having people they can relate to can make all the difference in retaining them as members of the team. Having someone who has walked in their shoes or had similar experiences encourages them not only to stay but to thrive.
Many ERG's also offer peer mentorship programs where your members can support one another and share their unique perspectives with others. At the end of the day, this is about more than just belonging: it is about accessing the diversity of lived experiences that we bring to our workplace and using those unique skills and perspectives.
Provide Community Service/Pro Bono Work
By creating a space for individuals who are usually excluded from the workplace to build relationships, ERG's can offer up their skills, labor, and expertise in the service of their company's community.
For example, if there is a local women's shelter nearby that is in desperate need of help with their annual gala, your ERG can offer to provide one-on-one mentoring to the women who are at risk of homelessness or have already found themselves without a home. These skills and experiences really highlight how diversity contributes to our society by making us stronger as individuals, companies, and communities.
Build Partnerships with Other Employee Resource Groups
Another great way to promote your ERG is by building partnerships with other ERGs at your company. This can be done through workshops, happy hours, or collaborative programming. By sharing resources and working together on events, you are essentially joining forces to provide even better support for your communities.
If you are lucky enough to have multiple Employee Resource Groups at your company, why not use that to your advantage? You can organize a series of programs or events on different topics related to the main theme of the year.  For example, if your main theme for the year is "inclusion," you could host a different ERG or expert speaker on that topic and then organize events around that topic. This makes your diversity and inclusion efforts more engaging and far-reaching.
Provide Business Innovation for Your Company
Employee Resource Groups, especially those who are well-organized and have access to the C Suite, can serve as a source of innovation for your company. These groups can provide insights into what is changing in society and how their communities wish to be engaged by employers.
The older generations are retiring, so companies need to prepare themselves by engaging young talent in the workforce. ERGs represent a growing population of young talent, so it is smart to engage them and let them know that you want to hear from them because they have valuable insights.
Incorporate Diversity Internally
By fostering diversity within your team, you increase your business's potential for success. Individuals who identify as a minority are more likely to have a positive work experience when they are surrounded by people from all types of backgrounds.
If your ERG has been around for a few years, use that as an opportunity to assess how you can be more inclusive within the organization. One way to do this is by having one or two members of other groups on each committee. The more people who are involved in your organization, the more perspectives you have to take into consideration.
Create an Inclusive Company Culture/Space
This may seem like a no-brainer for some companies, but there are still many individuals out there who unconsciously promote microaggressions. By having training sessions for employees about how to be inclusive and what microaggressions are, you can take a proactive approach to improve your business. This helps transform the company culture into one that is open and honest about inclusion.
It's no surprise that companies that focus on diversity see a higher rate of innovation and creativity in their employees. Not to mention an increase in revenue from new markets/customers. The more diverse your team is the higher number of perspectives you have to take into consideration.!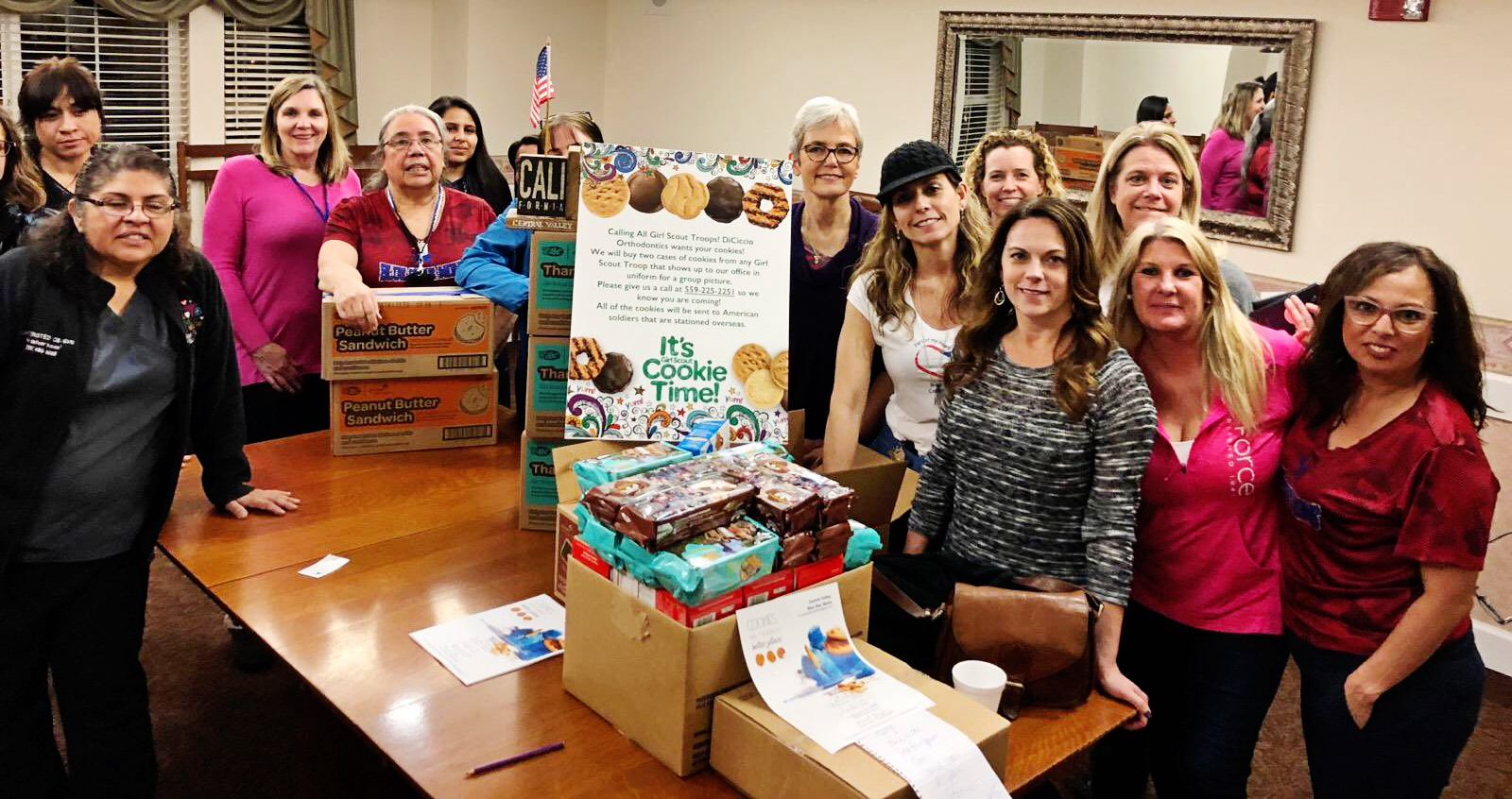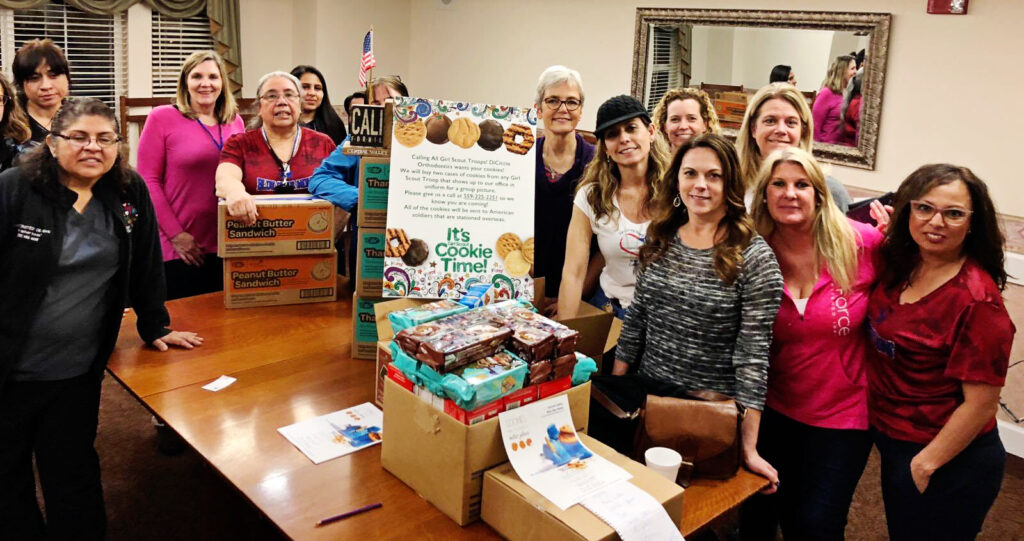 What's Next?
As we enter into an era where racial tension is high and discrimination is often heard in political conversations, it's important we take a step back. We can think about how we can each work to make our organizations more diverse and inclusive places. ERG's are a great way to do that in your company and in your community.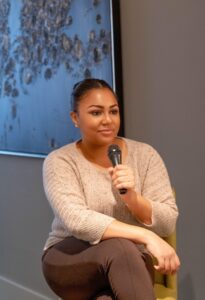 Need Help with Diversity & Inclusion at Work? Learn More About Christine Carter's Consulting Services and ERG Keynote speaking. For over 15 years, Christine has served as a consumer marketing expert, promoting products and services for organizations. She is also an expert on working parents and her clients have benefited from an increase in employee motivation, engagement, and retention. Her Fortune 500 clients include Google, Walmart, and McDonald's. Employees have ranked Christine's talks the best corporate programming event of the year.
The cost to replace each working mom manager making $40K+ is $8,000. The cost to replace each working mom executive making $100K+ can be as high as $213,000. Compared to the alternative, it costs virtually nothing to ensure these women are heard and understood by offering them unique programming in the workplace.
Christine is a working parents and women's ERG subject matter expert. Christine is a great facilitator for this audience, understanding their challenges and encouraging them to have lively discussions. These discussions can:
Improve employee well-being

Provide care for employees and their families in challenging times

Solidify trust

Increase productivity in the workplace