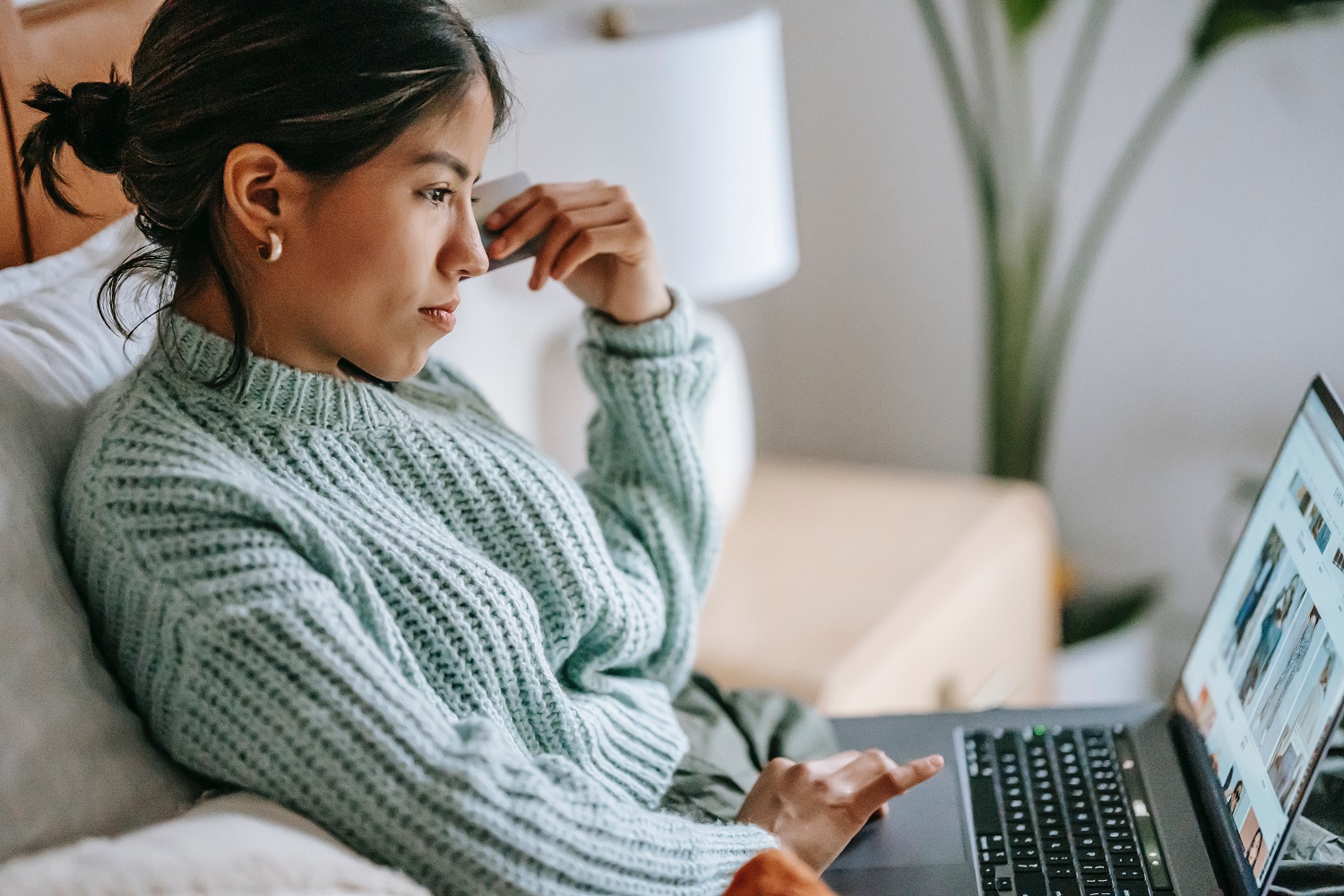 There have never been more ways to earn money working from home. But not all of us can work consistent hours on a full- or part-time schedule.
Fortunately, there are also a growing number of ways to earn extra money in short bursts of time with a flexible schedule. By harnessing your skillsets, you can find new financial opportunities that fit your schedule and needs.
Here are some ways you can make money in as little as one hour a day as a stay-at-home mom.
Sell Items Online
Online shopping has become a favorite pastime for many, and it's also a good means for earning cash.
Although there are opportunities to purchase items from one store and sell them online for a profit, you can start simply by selling items you no longer need online. Have your kids outgrown their clothes or toys? Does your treadmill act as a hanger instead of a piece of workout equipment? Try selling your surplus items on local marketplaces, where you can save on the cost and hassle of shipping.
As a bonus, by selling items you no longer need, you can declutter your home while earning cash.
Dip Your Toe in the Real Estate Market
While you're decluttering your home, you may find that it no longer meets your family's needs. With the hot seller's market, now might be a good time to sell your home for a profit and roll the money over into the purchase of a living space that better suits your needs. Find out your home's current value on the market in just a few minutes from one of these helpful estimate websites.
If you have only lived in your home for a short while, however, you may be worried about taking a loss by selling too soon. If you sell your house, for example, after just one year, you may actually lose money on the sale.
Real estate could earn you a big profit, but it's important to understand the risks, too.
Become a Virtual Assistant
The pandemic created a new wave of entrepreneurs. But growing a business can be a lot of work, and a new business owner may not have a big budget to bring in full-time support. That's where you can step in as a virtual assistant.
Virtual assistants can have a variety of responsibilities. Some assist with marketing by scheduling social media posts and responding to comments and feedback. Others update websites, schedule meetings, and more. 
You can apply to virtual assistant freelance jobs on sites such as Upwork.
Host or Manage Vacation Rentals
Vacation rentals have been steadily growing in popularity over the years with guests looking for all kinds of unique experiences and locations that aren't standard with a hotel. If you have rooms available in your home, or a rental property between tenants, consider leasing out your space for travelers. Once you understand the local regulations and restrictions, you're ready to prepare your space for visitors and check your online listings to respond to potential guests.
If you aren't in the market to buy or sell, and you don't have space to rent out rooms, you can dip your toe in the vacation rental market by being a property manager. You would be responsible for providing support to guests as needed and making sure the property is ready for guests. 
Property management and real estate transactions can be intimidating to first-timers. If you're interested in learning more, connect with a local real estate expert who can help you decide if this is a good path for you.
Try Freelance Writing
With more and more companies moving their services online, there is a growing demand for freelance writers. Take a free copywriting course or two to brush up your writing skills, and look for listings on job boards for content writers. Take extra note of freelance writing projects that coincide with your areas of interest and expertise. This will keep the work interesting and give you a competitive edge over others.
There are also several related moneymaking opportunities if your strengths lie elsewhere. If you have a keen attention to detail, you could become a proofreader for content, including blogs, articles, social media posts, and more. Seek out opportunities in social media communities for writers or by checking listings on job boards.
You can also use your attention to detail by transcribing. While voice-to-text software has changed the world of transcriptions, it still takes a human to go in and check the work. The next time you watch TV with the subtitles on, just think — you could get paid for ensuring they're accurate.
Sell an Online Course
Demand for online courses has never been higher, which could provide you with an opportunity to share your interests and expertise in return for money.
Start by brainstorming some of your skills that regularly wow people, and be creative. For example, if your friends and family marvel at your ability to organize a pantry or grow a flourishing garden, you can create an online course teaching others your process.
Most online courses can be created once and earn passive income over time as people take your class. You will just need to update your course as needed and routinely promote it as you grow your platform.
Lower your bills
Regardless of what path you decide to take to earn more money, you can increase your wealth over time by decreasing your bills. Take an hour out of your week to closely examine your expenses and see if there are any services you can cut.
Many of us are overpaying on our bills without realizing it. It is a good idea to routinely contact your internet or phone provider to negotiate a new rate. You can also reduce how much you pay in insurance by getting quotes from other providers.
If you have a history of paying your mortgage or credit card bills on time, you might also be able to negotiate a lower interest rate, which will give you more money in the long run.