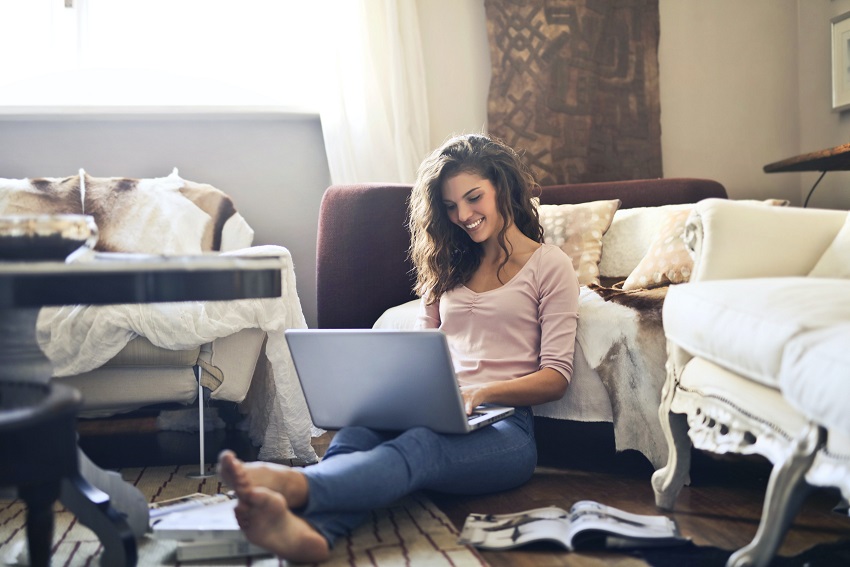 COVID-19 pandemic has changed our behavior forever. We are not living in the same world we used to live in a few years back. To help professionals who are looking for various remote jobs I jotted down a list of 10 such best remote job sites.
People used to meet each other and travel frequently around the country and the world. However, after Covid-19 this has become unimaginable. People are avoiding human contact as much as they can. It is not just their personal life that has been affected but also their professional life.
Working remotely from home has become a new reality in this post COVID-19 world. More and more people are opting for work-from-home jobs. However, finding a genuine remote job site could be a daunting task. Especially for someone who is new to online jobs.
A lot of beginners tend to undersell them and don't get the right compensation they deserve for their work. A genuine remote job site not only pays you on time but also assists you throughout the period in building your freelance career. They help to match your skills and qualification to the perfect job in a particular industry. On remote job sites, people can find beginner jobs that pay $20 an hour as well as high paying.
FlexJobs
FlexJobs is the number one job site to find remote work-from-home jobs since 2007. They provide all kinds of remote jobs, part-time, full-time, and entry-level contract-based jobs. You can explore a job from 50+ different Career fields. There are more than 20,000 job postings on FlexJobs.
Some of the best Flexjobs features are:
High-Quality Jobs
Every Job and company is well researched
Great support and resources
Refund Policy makes your investment safe
If job seekers want to find legitimate companies to work with then join FlexJobs.
Fiverr
Fiverr is one of my favorite remote job sites because I started my freelancing career with this website. According to Fiverr, in every 4 sec, a new gig is bought and you can get paid between $5 and $10,000 for a gig. Fiverr jobs are contract-based where you bargain rates with your clients. Once you have completed a project and delivered it to the client you have to find a new project to work on. You are not hired by any company on a long-term basis. Fiverr is a great place to develop and embellish your portfolio. In a freelancing world, your portfolio is everything.
Upwork
Upwork is the most popular remote job site in the USA. There are 5 million businesses offering jobs in 5000+ niches to freelancers around the world. More than 60,000 job openings are posted on Upwork every week. The platform is very user-friendly to share files, track your work, and get paid. Upwork pays freelancers on an hourly basis and also for fixed projects. For hourly projects, you take screenshots of every 10 minutes of work and give them as proof to Upwork for billing. For fixed projects, you set milestones and deadlines with your client. Upwork charges a fee between 5% and 20% of your income. 90% of freelancers are being rehired by Upwork.
Toptal
Toptal offers remote jobs for all kinds of niches like engineering, coding, designing, writing, finance, managerial, etc. Toptal has over 10,000 clients and 500+ employees in 100 countries. You can get hired for part-time as well as full-time jobs. Toptal pays you on an hourly and weekly basis. Full-time employees earn more than part-time employees. On average part-time employees earn $1000 – $3000/week and full time can earn $2000 – $6000. Income is very steady because you stay hired for an average length of 4 months per project. However, once you have been hired you have to pay $500 as a fee to Toptal.
https://www.toptal.com/talent/apply
PeoplePerHour   
Over 3 million freelancers have earned $175+ million working remotely with PeoplePerHour. There are 100,000+ clients who offer jobs in categories like UI/UX design, mobile websites, developers, digital marketing, editors, music, etc. Members are allowed to send 15 proposals per month for free. You can find projects and submit compelling proposals to win them. PeoplePerHour charges a fee between 3.5% and 20% depending upon earnings. I can tell from my experience that there is a quick response from clients once you have posted your project.
https://www.peopleperhour.com/
Freelancer
Freelancer is a really great remote jobs site when it comes to writing and designing. Over 40 million freelancers are associated with this site. Their hourly payment rates can be categorized into:
Less than $10/hour
$10 – $20/hour
$20 – $30/hour
$30 – $40/hour
$40+/hour
Freelancer also offers Preferred Freelancer Program to their members to get exclusive projects. Their membership plan starts with $5/month and can go up to $600/year. Paid members are given preferential treatment by making their profile stand out from the rest.
Amazon Mechanical Turk
Amazon mTurk is a dedicated data entry remote job site. Here you can find jobs related to data entry only. Tasks are called HITs or Human Intelligence Task. Each HIT is a small piece of work. You have to qualify for these HITs in order to get work. Once you have qualified you to start getting HITs. HITs are of different types like regular Data Entry work, Surveys, and transcription work. For each HIT you earn anything between $.01 and $1. On average a beginner can earn $200 a month but an experienced worker earns up to $1500/month. Amazon mTurk is for data entry operators only.
Media Bistro
Aspirants who want to advance their freelancing careers in the media industry can look up to Mediabistro. At this remote job site, you get hired by the big guns of the media industry like CNN, Fox News, HBO, Bloomberg, PBS, NBC, etc. At Mediabistro you can browse hundreds of jobs (full time, part-time, contract jobs, freelance) offered by media companies and make your next move. You can browse jobs in all media categories from marketing to publishing and television.
https://www.mediabistro.com/jobs
Arc.dev
Arc.dev says "The easiest way to find remote developer jobs". If you are a developer looking for coding-related jobs then Arc.dev is the best remote job site. Arc.dev crawls the entire web to find every remote job. Their personalized list shows only high-potential jobs to you. If you become a verified developer then you get hired even faster. Moreover, for beginners, Arc provides great community support.
99 Designs
99 Designs is for the designer community. Logo and web designers can find projects and set their own pricing with the clients. Rewards may vary depending upon the type of design work. For logo design, you can earn up to $1300, and for web design up to $2500. 99 Designs charges a $100 introduction fee and also a platform fee based on designer level, such as top, mid or entry-level.
https://99designs.com/designers
Conclusion
Although there are hundreds of other remote jobs sites that are offering freelance work to people all over the world. But the above 10 sites are some of the best. You can visit their website and find out more about their membership plans and other features. Only then you should join them as a freelance worker.