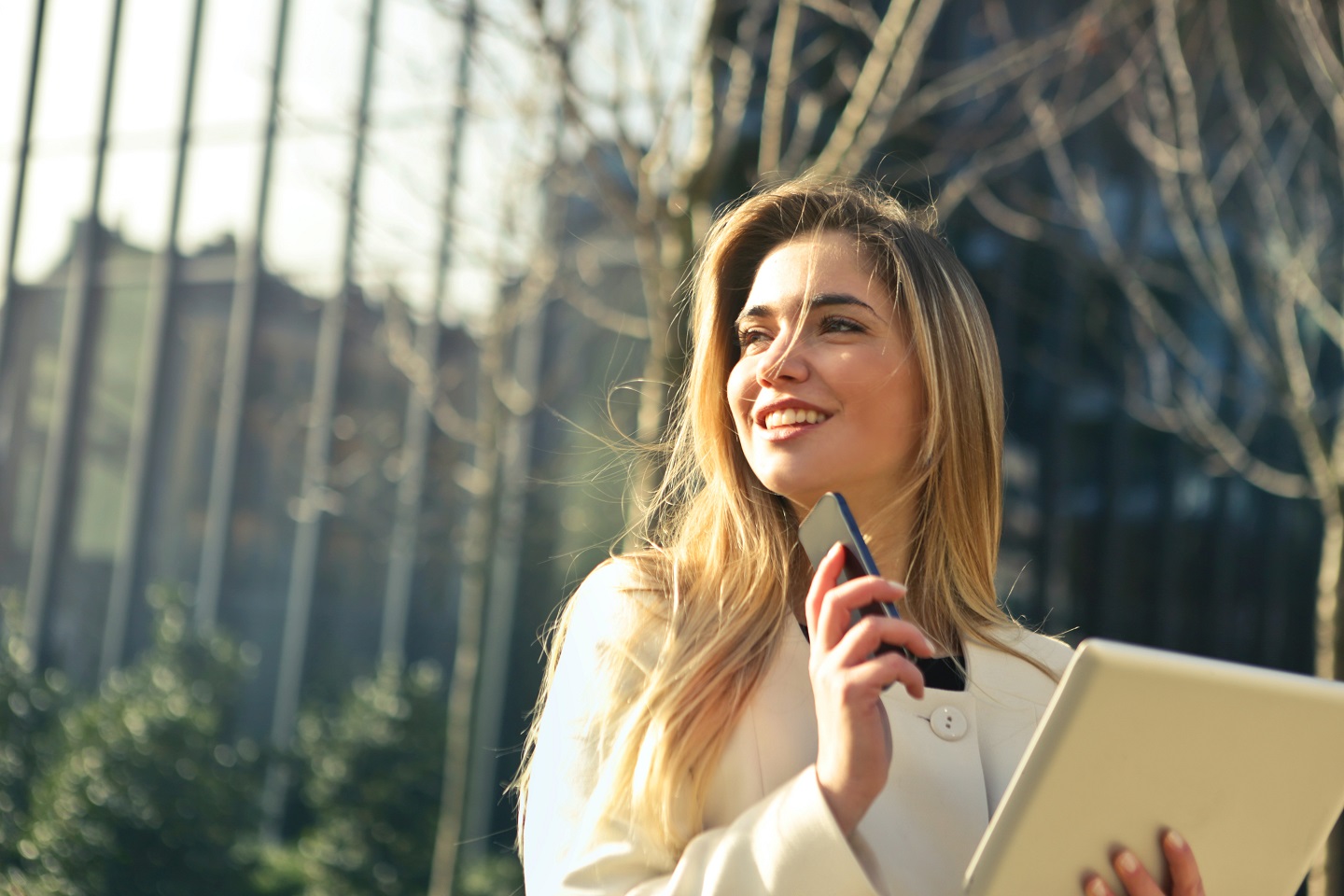 Real estate is indeed a female-dominated industry. According to the National Association of Realtors, 65% of all realtors are women. While this appears to be a good figure, the fact remains that women are still under-represented in real estate leadership positions.
It's true that many challenges and unique considerations come with being a woman in real estate. However, there are also opportunities for women to thrive and create success. This post outlines tips for women currently or aspiring to be in real estate leadership positions, some challenges moms face in leadership roles, and advice to current and future women executives, as told by three successful female real estate CEOs.
How To Improve Yourself Professionally: Tips for Women in Real Estate Leadership
Just as each woman has unique skills and experiences, her approach to leadership will also vary. If you're looking to learn how to improve yourself professionally, the following tips can help any woman currently or aspiring to be in a real estate leadership role.
Use LinkedIn to Build a Network of Professional Contacts
LinkedIn has become an essential tool for networking in many industries, and real estate is no exception.
"LinkedIn is the new resume; having a professional presence on LinkedIn is key to reaching career goals," says Laurie Finkelstein Reader, CEO of Laurie Finkelstein Reader Real Estate Group in Fort Lauderdale, Florida. "In the past four years, LinkedIn has evolved to be a platform for more than displaying your resume — it's a great place to build professional connections, especially with other amazing women, find mentors, and learn skills. LinkedIn gives you the ability to reach out to anyone on a professional level and to learn from the best people in every industry."
Katrina Amurao, CEO of Katrina & The Team in Surrey, British Columbia, adds: "for women wondering how to improve yourself professionally, it is important to show up that way, including online. Building your network and being consistent with updating and engaging starts a relationship with potential customers and business-to-business partners," she says. "The same way you present yourself professionally in person, make sure that photos and other posts are also personal yet presented professionally. Avoid engaging in negativity, political rants, and inappropriate photos."
If you're a woman in real estate not already on LinkedIn, sign up today and start building your professional network. Connect with other women in real estate and other industry professionals who could become helpful contacts. Beyond connecting with others, women will also find information on industry events, be able to attend webinars and conferences, and join relevant groups.
Cultivate a Personal Brand
In addition to networking, developing a personal brand will make women in real estate stand out from their competition and help them attract clients and business opportunities. According to Finkelstein Reader, there are three steps to building a strong personal brand, and the first is to be true to yourself. "If you are genuine, honest, and transparent, you never have to worry about being anyone else," she says.
Second, you must communicate your brand with others. Social media platforms, like Instagram and Tiktok, allow many powerful women to stand out. "They are showcasing themselves in a real way that is relatable to others. Telling your story is key," she says.
Finally, Finkelstein Reader suggests being in the right room is key to cultivating a personal brand. "If you are the smartest person in the room, you are in the wrong room. Put yourself in rooms that intimidate you. Find people who inspire you and reach out to them. Ask questions."
Similarly, Amurao believes that a successful brand involves people understanding four things: their target market, vision, mission, core values, and purpose. "Stay consistent with your messaging, and don't be shy about what you stand for," she adds. Amurao also recommends women use traditional advertising, merchandise, and social media to promote their brands.
Peggy Hill, CEO of The Peggy Hill Team in Barrie, Ontario, states, "When wondering how to improve yourself professionally, start with your reality: your brand. It is who you are, what you stand for, and is the basis for how people see you. Always keep your personal brand true to who you are. Keep it real."
Ask yourself: What is your personal brand? Are you conveying it to others? If not, what steps can you take to start developing and sharing your brand with the world?
Find a Mentor
Another way women in real estate can improve themselves professionally is to find a mentor who can provide guidance, support, and advice regarding their careers. But just how important are mentors for women in real estate?
"Finding a mentor shortens your learning curve. If you want to be great, having a great mentor is one of your biggest advantages," says Amurao.
Adds Finkelstein Reader, "I am where I am today because of the mentors I've had throughout my career. I am lucky to have been mentored by Gary Keller and Jon Cheplak, who helped me take my business to the next level. Having mentors who will coach, teach, and hold you accountable is the key to personal success."
Mentoring in real estate can be, and typically is, a reciprocal relationship for the mentor and mentee that must be earned. To earn a mentor, women should show their potential and determination to succeed. "When someone reaches out to me for mentorship, I am always humbled and honored. But mentoring is a two-way street, and I need to see passion and strong values in that person. I want to believe in them to mentor them," says Hill.
To find a real estate mentor, start by considering your goals. What do you hope to achieve in your career? Once you know what you want, begin reaching out to people who may be able to help you. LinkedIn is also an excellent resource for finding mentors, as are professional organizations and events. Women struggling to find a mentor can try attending industry events and connecting with other women in real estate leadership roles.
When reaching out to potential mentors, be clear about your intentions and what you hope to gain from the relationship. Come prepared with questions, and express your gratitude for the mentor's time and advice.
Project Confidence in the Workplace
Finkelstein Reader has adopted a unique approach for each member of her team to project confidence in the workplace. She explains, "We encourage everyone to allow themselves to tap into their unique superpowers. We recently implemented EOS (Entrepreneurial Operating System), which has helped us become more efficient, implement trackable results, and solve company obstacles as a team." And this method is clearly paying off. "This has empowered our team members to embrace their leadership abilities and excel in their work. We also encourage and teach people that it is okay to fail – it is the gateway to success!"
As for how important confidence is in the workplace, Amurao claims that confidence allows you to believe in yourself. "It's not about trying to impress someone but just being your best. Don't worry about what other people say. Rather, be true to yourself and always take one step to be better than you were. When you are true to yourself, people gravitate to you and want to support and trust you."
Hill has a similar mindset. "Confidence is believing in yourself. If you don't believe in yourself, why should anyone else believe in you?"
So, how can women in real estate become more confident? Taking risks and allowing themselves to fail will help them learn and grow. Additionally, being authentic and focusing on what they're good at are great confidence builders, and asking for help when needed is vital.
Challenges Facing Moms in Executive Leadership
Of the many challenges in executive leadership that moms face, Finkelstein Reader and Amurao agree that balancing time with work, family, and other responsibilities remains at the top of the list. According to Amurao, "Managing time and forgetting about yourself while trying to be Betty Crocker" is common for many women. Amurao's work tip for moms is that they must accept they can only do so much in one day, so prioritization, delegation when possible, and acceptance that not everything will always be done are keys to success.
Finkelstein Reader speaks from her experience as a single mom raising two young children and knows firsthand how raising a family comes with daily uncertainties. "As women, we put so much pressure on ourselves to get EVERYTHING right, and it's not possible. Don't be so hard on yourself. Family first — always."
Advice for Aspiring or Current Women Executives
Amurao believes that taking care of yourself first is vital for aspiring or current women executives. "Fill your own cup first so you have something to fill others. Don't worry about what others will say — rather, stay true to yourself and always strive to be better than yourself yesterday."
According to Finkelstein Reader, people are the key to success. She says, "Bringing people up with you, building opportunities, and giving back is the key. Lead with heart and grow with a constant focus on education, training, and getting comfortable with pivoting a lot."
Finkelstein Reader reflects on how she felt judged and challenged by others for being a single female entrepreneur. "I used all of that to drive me toward my goals and win. To achieve success as a mom and business leader, the best solution for me while raising children and building an empire was to surround myself with the right village and prepare to make sacrifices for the greater of all."
Be humble, be grateful, stay coachable, and always remember it's not about you. It's about the people you lead and how you can help them succeed. "To lead, you must inspire confidence, and people are inspired by confidence, so exude it, but don't flaunt it," adds Hill.
When it comes to being a woman in real estate leadership, Finkelstein Reader, Amurao, and Hill have experienced their fair share of challenges. Despite this, they've overcome these obstacles by staying true to themselves, being confident, and building a supportive network. These traits have allowed them to succeed in their careers and empower other women to do the same. "Being a leader is not doing it all but surrounding yourself with the right people who will support and advocate for you," says Amurao.
Final Thoughts
As a woman in the real estate industry, it is essential to remember that you are not alone. Women in real estate leadership face unique challenges, but by using the tips provided and staying focused on their goals, they can be successful and overcome barriers to advance on the corporate ladder. Many other women have faced and overcome the same challenges you may encounter, including successful CEOs like Laurie Finkelstein Reader, Katrina Amurao, and Peggy Hill. Keep these tips in mind as you continue on your journey to becoming a successful woman executive in the real estate industry.