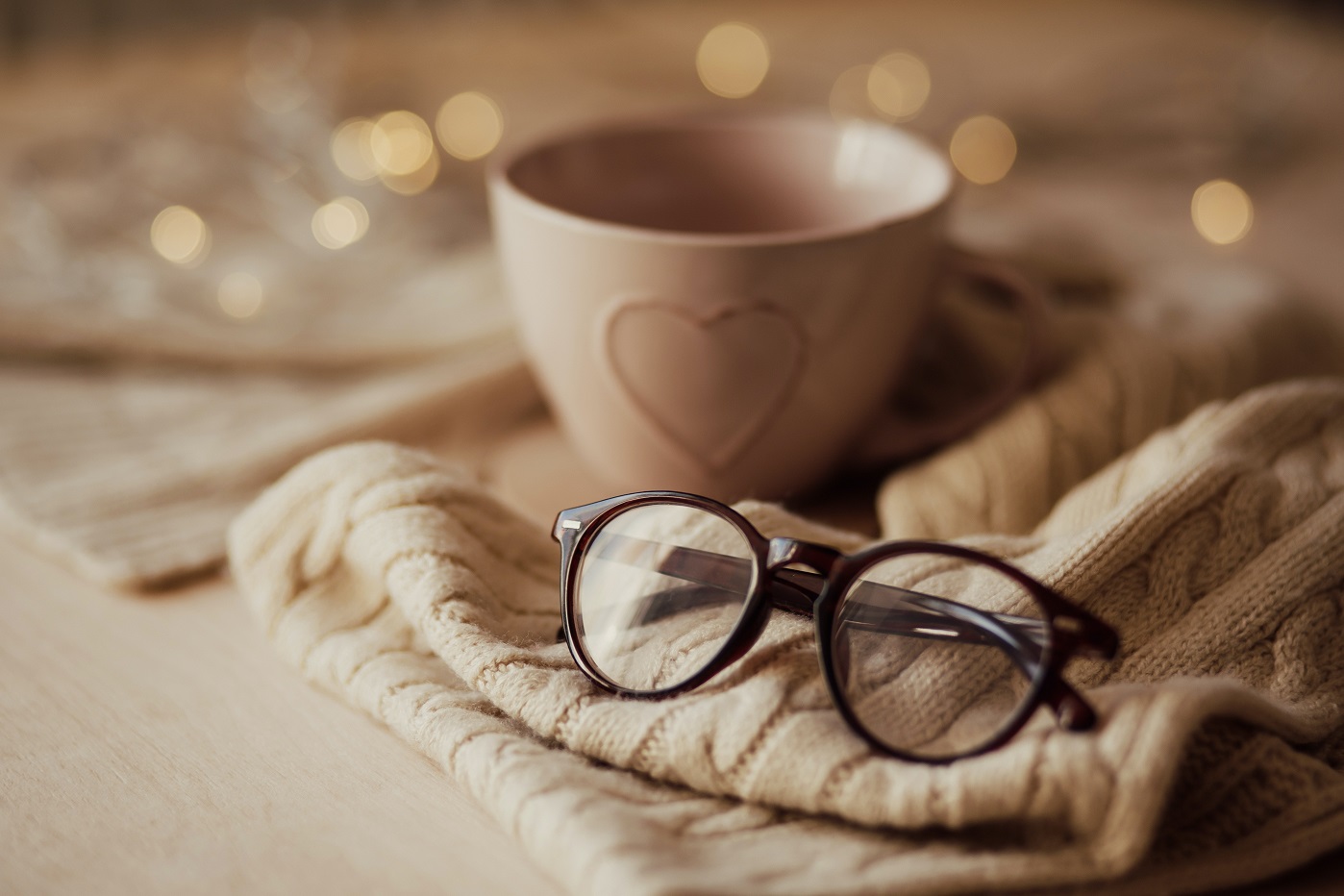 The anticipation has fizzled down to strings of half-lit twinkle lights, falling unapologetically from Command strips, flickering and threatening to stop altogether. The gifts are unwrapped and marooned by the sofa, lovingly pushed aside by socked feet clearing a walk-path through the floor. The incessant Christmas songs have been silenced, and to be honest, it's actually a little too quiet. The house is a tolerated class 1 disaster, and we're completely overwhelmed at the thought of cleaning up–not to mention undecorating. For some, even the anticipation of New Year's Day seems to be saddled with a subtle, deflated holiday spirit. 
Adding to the stress is the fact that many of our homes now double as a workspace, which can play a major role in managing the post-holiday blues as well as our return-to-work outlook. The Mayo Clinic recognizes the need to manage holiday stress and reminds us "volunteering your time or doing something to help others is a good way to lift your spirits and broaden your friendships."  While good relationships and helping others is essential to our mental health, most of us can agree we can't fill a glass of wine with an empty vessel. 
The question is: What are we going to do about it?
Given the fact that so many of us now desire to work from home, need to work from home as a caregiver, or are forced to work remotely, the need to cultivate a healthy work environment is skyrocketing in priority. 
ForbesWomen senior contributor, Christine Michel Carter, points out, "According to an Upwork study, it's estimated nearly 36.2 million Americans could be working remotely by 2025."
The Resolutions
Remember the little plastic games we used to receive in birthday party treat bags? Remember tilting and rotating that tiny board–hoping to get a silver ball through the maze and safely to the center? We could see the turns. We could see the goal. We were constantly starting over. Now that took resolve, didn't it? 
During the holiday season, like that tiny ball, we are constantly bumped around by an ever-changing maze of intentions, distractions, and busyness. There's no arguing–it's the most wonderful time of the year. But in the quiet aftermath of the softly settling glitter, some of us are left with a deep-seated desire to do better. For many, hope takes the form of an enticing gym membership, a new diet, or a commitment to read more and stress less. We make lists and promises. We ponder ten-step programs to achieve a better [fill in the blank]. If you can't decide what to fix, there's an unending supply of self-help books and recommendations from the good folks at Experts 'R Us to guide you. The thought of ambling through the dreary fog of the approaching winter can be heavy and downright overwhelming. Ultimately, we may even resolve to never make new year resolutions again.   
The Problem 
It's not you it's—most of us! We've all grown accustomed to the hustle and bustle of an extended holiday season. The stores kindly remind us in August that Christmas is around the corner, and indeed their holiday displays spark our excitement (read: panic). You can admit it: You bought a Christmas ornament sometime around Halloween and, by Thanksgiving, forgot where you hid it. It happens. I too am guilty of snatching the last wreath off the shelf and shamelessly guarding it in the cart. I usually feel a little triumphant over this holiday forethought, only to find an abundance of decor when I get home; as, apparently, I followed the same flawed logic last year. 
Unfortunately, despite the valor we display in the retail setting, our efforts often do not accurately mirror our struggling spiritual health. On the outside, the world seems colorful and happy–filled with sparkling lights, toy advertisements, and Black Friday deals in October. And truly, the season is beautiful and magical and most importantly–spiritual. But it can also be the culmination of an arduous season of demands and expectations. Perhaps that's why we feel let-down and a sudden sense of loss the day after Christmas.
Rejuvenate Your Spirit: Try Leaving the Lights On
Some of us can't wait to take the decorations down. Others dread the very idea. So maybe we can meet somewhere in the middle. Let our resolve be to reinvigorate our spirit after the holiday exhaustion! A few simple, practical tricks can get you started. Try leaving white lights up on the back deck after Christmas. Add (or leave) fairy lights on the evergreen trees in your yard. After all, college students figured this out long ago. The first thing to be installed in a young woman's freshman dorm room is often a string of year-round lights. The soft glow of string lights fosters a warm, surprisingly cozy ambiance. In addition, keep the snowy, wintery décor displayed around the house. I've been pleasantly surprised by the positive response from my family. 
Sweater Weather: I'm Making it Official!
Having a few winter-themed items strewn about is not a new concept. We all hang the kids' Q-tip snowflakes and snowman drawings on the fridge, right? It's adorable, but it just wasn't enough; so, I decided to make winter a full-blown holiday season. A few years ago, just after Christmas day when things were on clearance, I managed to procure a few beautiful items that remind me of sweater weather. I committed to rescuing my home from the cold and hollow just-moved-in feel of Januarys past. Think soft creams and pale blues, frosted glass, or magical snow-covered forests. Today, I display candles made to look like Birchwood, white, wooden trees that add just the right amount of rustic flair, and place a refreshing kiss of greenery in almost every room. 
According to Kolmac Outpatient Recovery, "A peaceful and visually appealing home setting can create a greater sense of wellbeing than a cluttered, chaotic home. Even the color of your walls and furnishings can affect your mental health. Studies have found that color can affect a person's mood, behavior, and even cognitive function."
Keep your cozy tv-watching blankets draped casually across a corner of the sofa and add inviting cream or white pillows to the mix. Don't forget to keep the Frasier fir scented candles burning, and make hot cocoa and movie nights a regular thing. Add in the aforementioned white lights and the occasional simple flocked tree and voilà! It's a winter wonderland inside my warm South Carolina home. With just a few tweaks, we can drastically change the feel of the slow season that separates Christmas from Spring. Now my kids say things like, "Mom! This would look great for Sweater Weather!"  I'm pleased to report that simply re-styling winter décor in a cozy glowing atmosphere has actually brought comfort and much-needed rest. Trust me, you should try it.
Set the Tone
"I never know what I'm going to walk into," quips my husband of our Sweater Weather antics. It may sound logical to the classic music enthusiast (and ludicrous to the moms of toddlers), but try adding a little background music during dinnertime. This one is a mood-changer, for sure. You'll be amazed when your children enjoy coming to the table and your family raves over the (once frozen) fresh-out-of-the-oven lasagna. I'm not above whipping out a red-checkered tablecloth for added effect. There's nothing like sitting down to a candlelit Italian dinner with the soft croon of Frank Sinatra or Tony Bennett floating in the background. Get creative. Customize to fit your family's personality. On other nights, we ramp up the thumping bass of my teen's playlist. It's amazing when the kitchen fills with laughs and dancing siblings–pumped and ready to help with dinner chores. (Do they realize they're washing dishes?) Extra hands in the kitchen and quality family time: Oh, what fun! 
Sweater Weather Special Evenings: Picture It
We still have bath time to muddle through, but the kids move right along when they're excited about family movie night (or game night, or bonfire night). So, if we get our timing right, we do baths first. 
Downstairs in the kitchen, we're be-bopping to an 80s playlist–the songs we all know by heart. We're setting out fun paper napkins with snowflakes or colorful winter scenes. The house has a low-lit, cozy but energetic vibe. Soft white lights glisten on the mantel, evergreen branches punctuated with tiny pinecones stretch across the window sills, and a flickering frosted candle dances to the beat. It doesn't have to be fancy. Tonight, we're serving up pizza and dad jokes to be followed by warm blankets and our favorite action movie. (Tip: Place the blankets in the dryer 5-10 minutes before dinner ends.) I love a good family table meal, but a TV tray is a fun, convenient alternative. I'm just sayin'.
The rush of Christmas is over and the leaves have fallen from the trees, but we are enjoying a dreamy, uncoiling time with the added benefit of rejuvenation.  We're filling in the gap and feeling positively nurtured. Try getting all wrapped up in the soothing refuge of a new favorite season: Sweater Weather. 
Happy Sweater Weather to you and yours!
Leandra Schwanda is a God-loving industrial engineer, communication specialist, stay-at-home, work-from-home mom who loves sharing insight, laughs, and life experiences with other women.