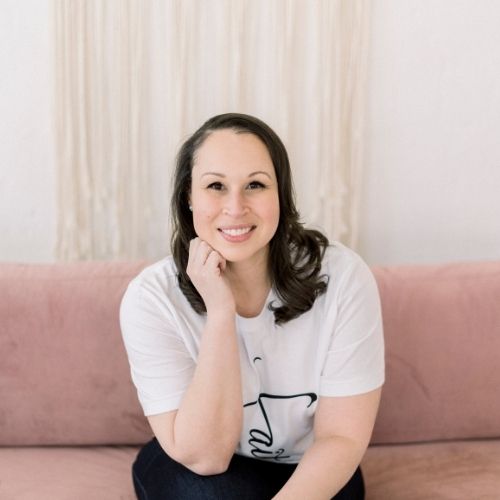 Start your New Year's resolutions today
By: Theresa Bedford, Founder of In The Game Investing
How many New Year's resolutions have you made but broken within a few days? One? Two? Three hundred?
I get it, you're busy, and you tend to put the needs of your family and others first. You're not alone.
In fact, according to U.S. News, 80% of New Year's resolutions fail by February.
So, this year, instead of waiting until January 1st, you may want to start your resolutions ahead of time. It doesn't matter if you're looking to become an entrepreneur as a parent or strategizing ways to improve your finances. Today's the perfect time to get started. Take a look at these four reasons for a little extra motivation.
First, everyone likes a head start
Who doesn't like a head start?
The sooner you begin your resolution, the more time you have to achieve your goals. So no matter what your goal is, starting early will give you an advantage.
This will give you time to start implementing some of your habits before you're ready to commit fully. 
Let's say you want to start saving an extra $20 a week.
Starting small and starting today by saving $5 or $10 a week will make the $20 feel like a no-brainer when January rolls around. 
You could start by looking at different budgets and thinking about which budgets would fit you and your lifestyle. In addition, taking some time to read about money habits and increase your financial literacy will put you light years ahead. 
Second, waiting doesn't give you time to plan
Starting January 1st doesn't give you any time to plan.
If you start on New Year's day, you're already behind. If you genuinely want to excel and crush your New Year's resolution, you need to start planning well in advance. This may be especially true if there is a habit you need to start.
Habits take time to cultivate. There is a lot that goes into creating new habits. It's a mindset shift.
For example, let's say you want to start meal prepping to save money and lose weight.
You will need to research meals and plan your grocery list well in advance. You will also need to set aside some time to actually prepare the meals. Are you ready for that?
Note: keep in mind, part of successfully sticking to your goals is creating a plan that works for you and your situation. You may find that what started as your plan changes as you put it into action. In other words, plans change, so start early.
Third, the season could steal your motivation
Whether your resolution is to make extra money or to lose weight, the holidays can really set you back.
Let's say you overspend on your holiday shopping and have a large amount of credit card debt to repay in January.
This could drain your motivation. You may want to give up before you even start.
Or perhaps you gained 5 pounds during the holidays and can't find the energy to workout come January.
Starting early will set you up for success.
If you're budget conscious during the holidays, you may be more motivated when it comes time to ramp your savings into gear. On the other hand, if you're already working out, you may find that you keep exercising during the holidays and eat less.
Fourth, the truth is you're just procrastinating
Now let's be honest, you're not waiting until January just because. You're simply procrastinating.
This may be one of the biggest challenges you'll face when trying to accomplish your resolution.
According to the Association for Psychological Science, people who procrastinate have higher levels of stress and lower levels of well-being.
People who procrastinate tend to believe they are not equipped to handle the task at hand.
By starting earlier, you allow yourself time to work through any challenges in advance and stop procrastinating.
The bottom line
Whatever your New Year's resolution is, start today. Start saving, losing weight, or tackling debt to crush your resolutions.
The sooner you start, the better chance you will have of achieving your ultimate goal. You will also get a head start and be well ahead of your peers when January rolls around.
So what are you waiting for? What New Year's resolution are you starting today?
Theresa is the founder of the blog, In The Game Investing, where she teaches professional women to manage their money and investments.