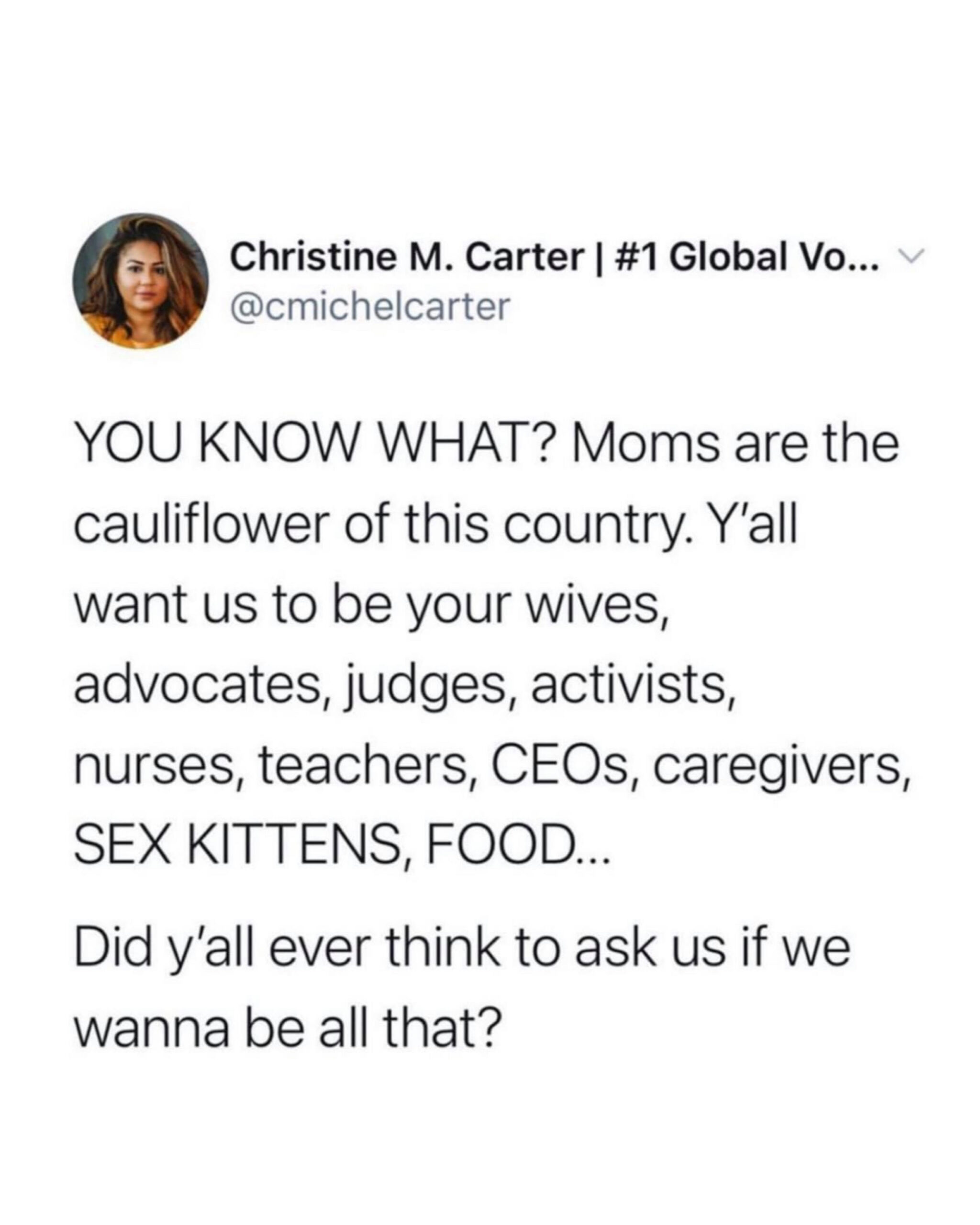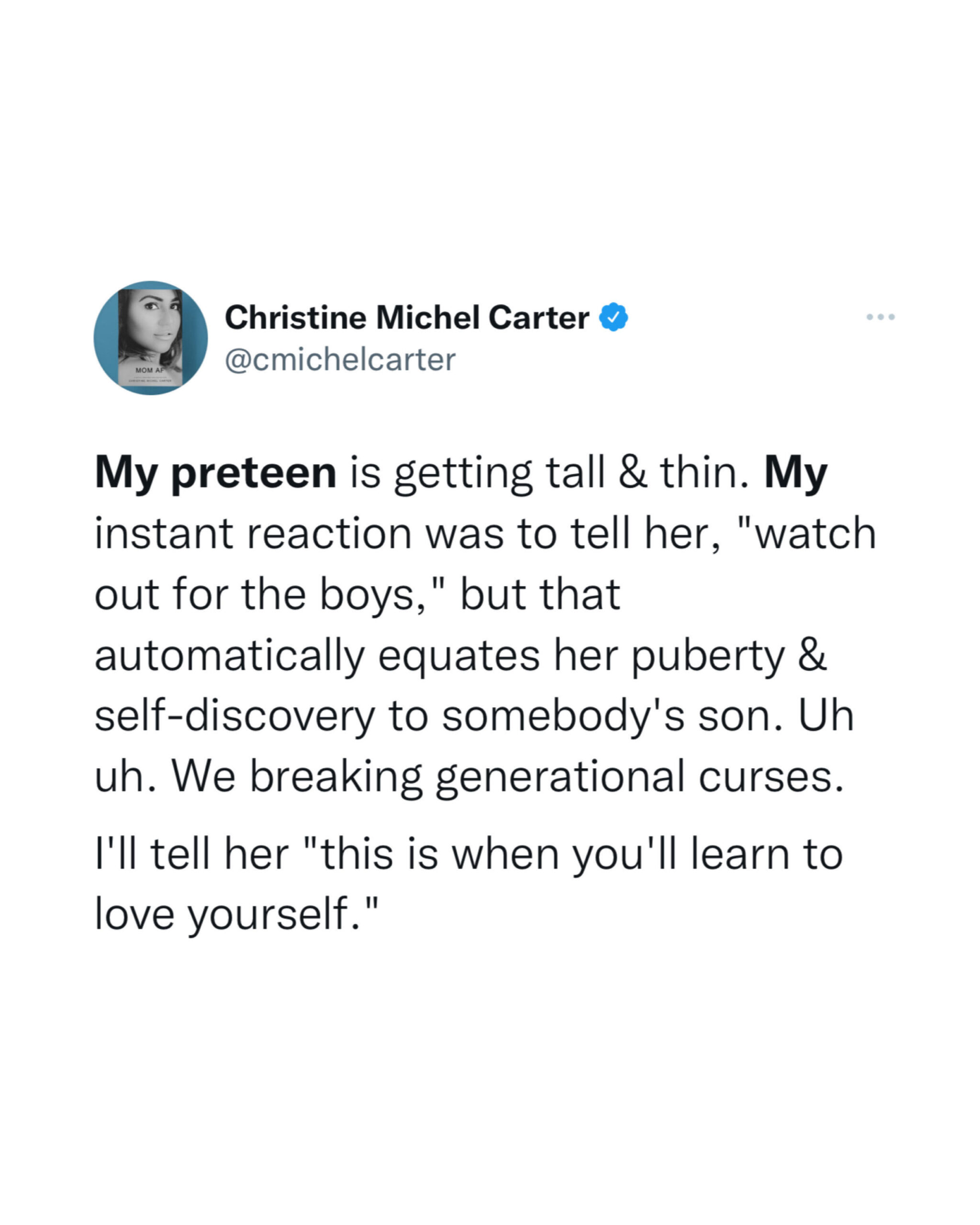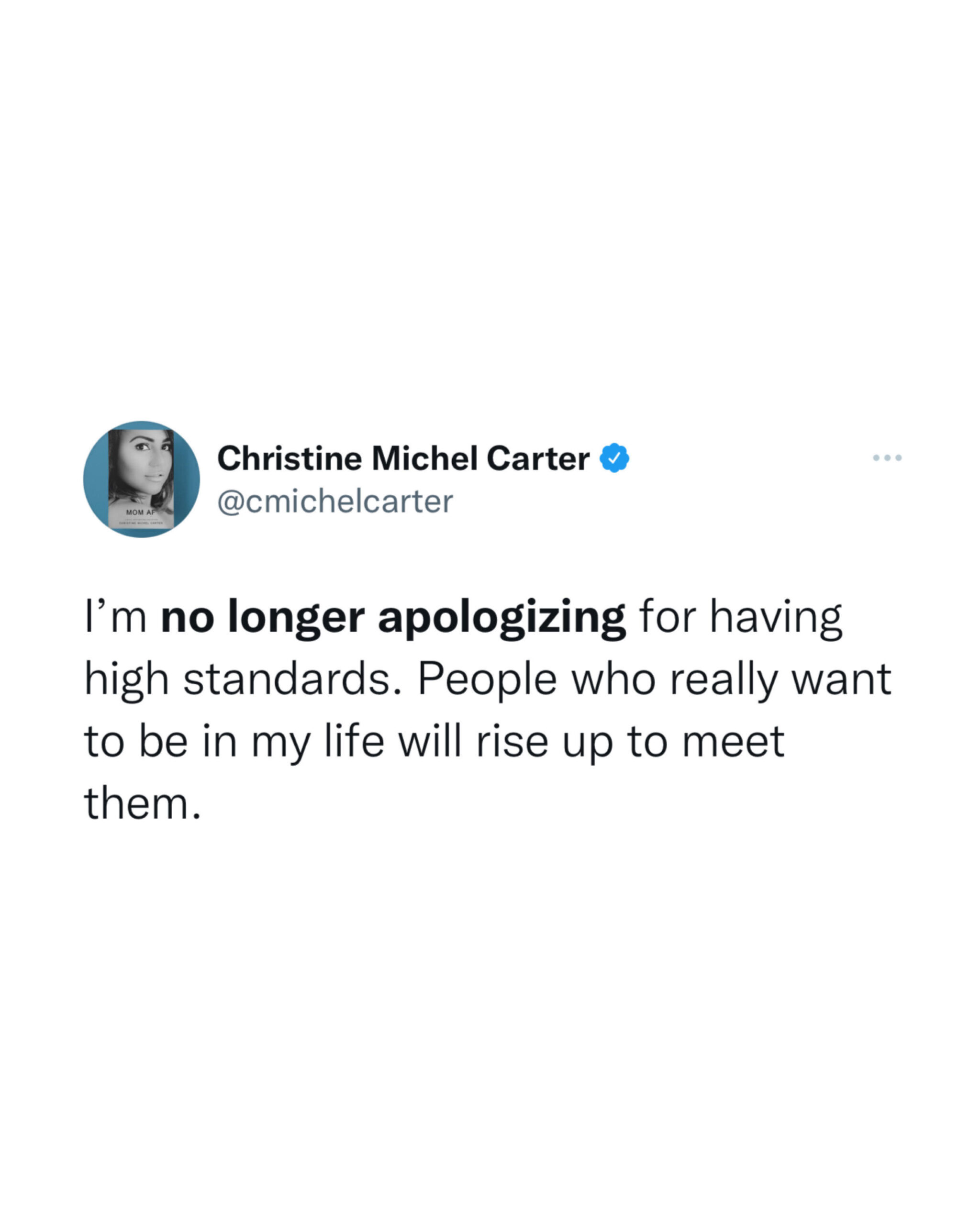 I'm no longer apologizing for having high standards. People who really want to be in my life will rise up to meet them.
I don't think black women in corporate America receive enough credit for not knucking when their colleagues do- in fact- buck.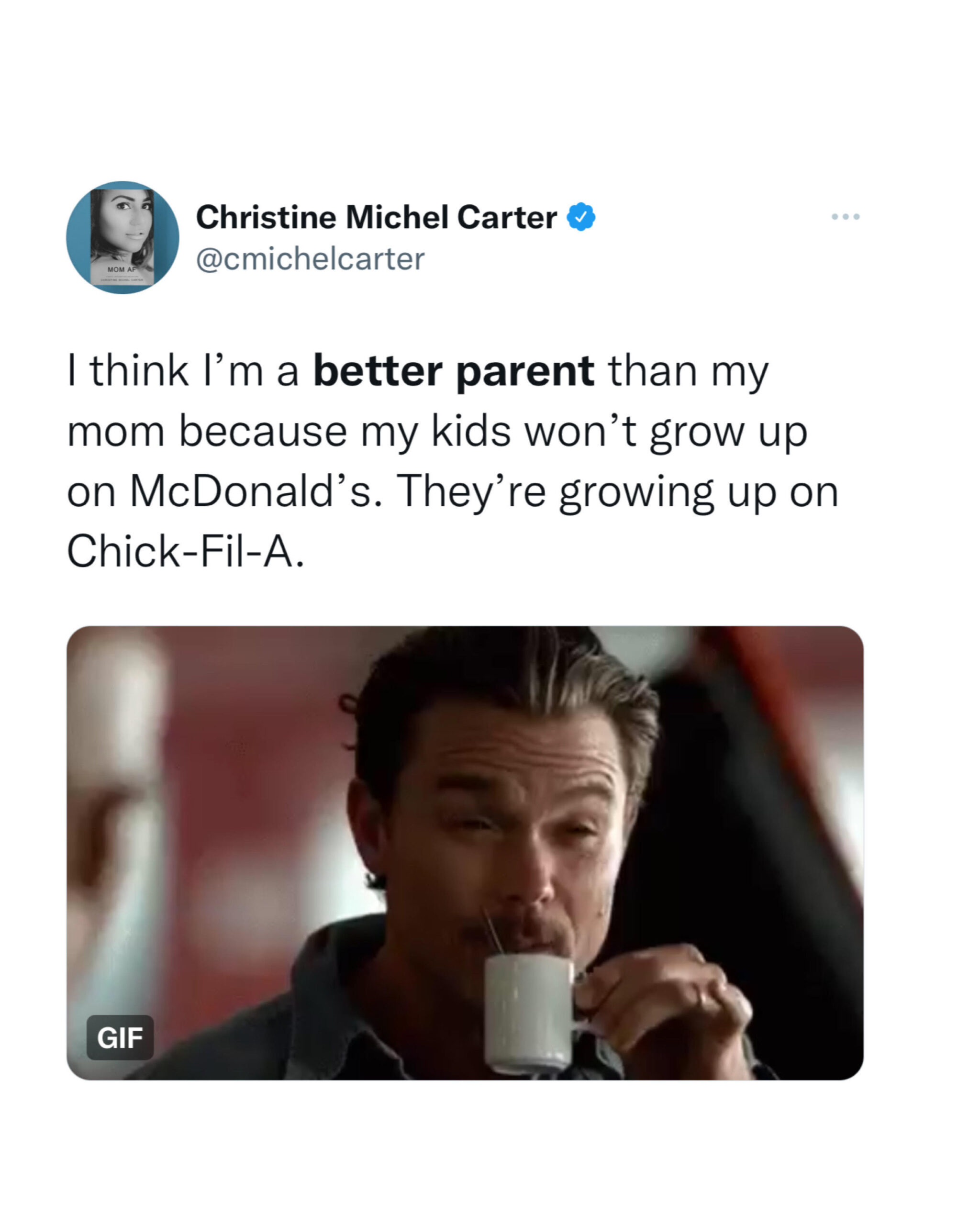 I think I'm a better parent than my mom because my kids won't grow up on McDonald's. They're growing up on Chick-Fil-A.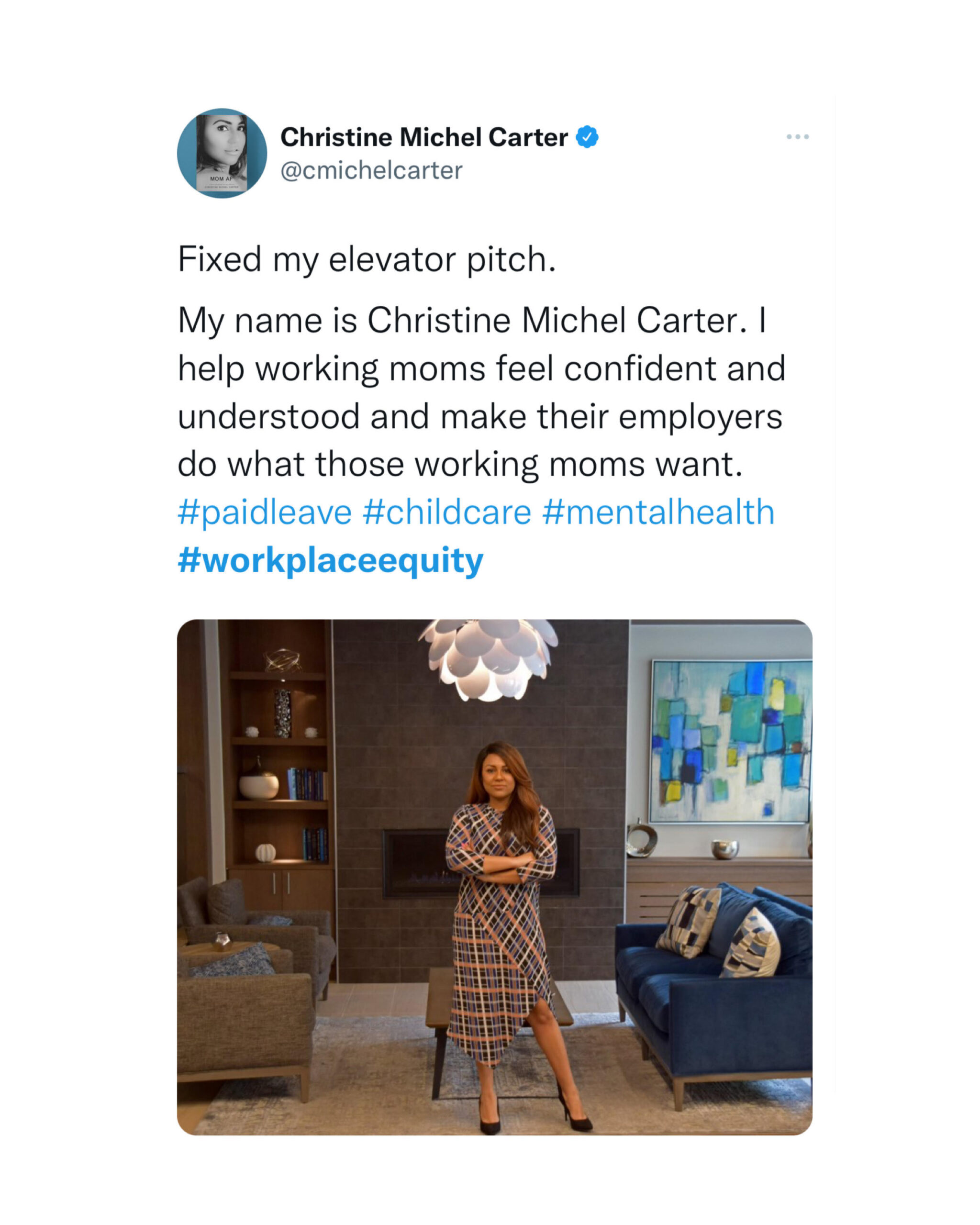 Fixed my elevator pitch. My name is Christine Michel Carter. I help working moms feel confident and understood and make their employers do what those working moms want. #paidleave #childcare #mentalhealth #workplaceequity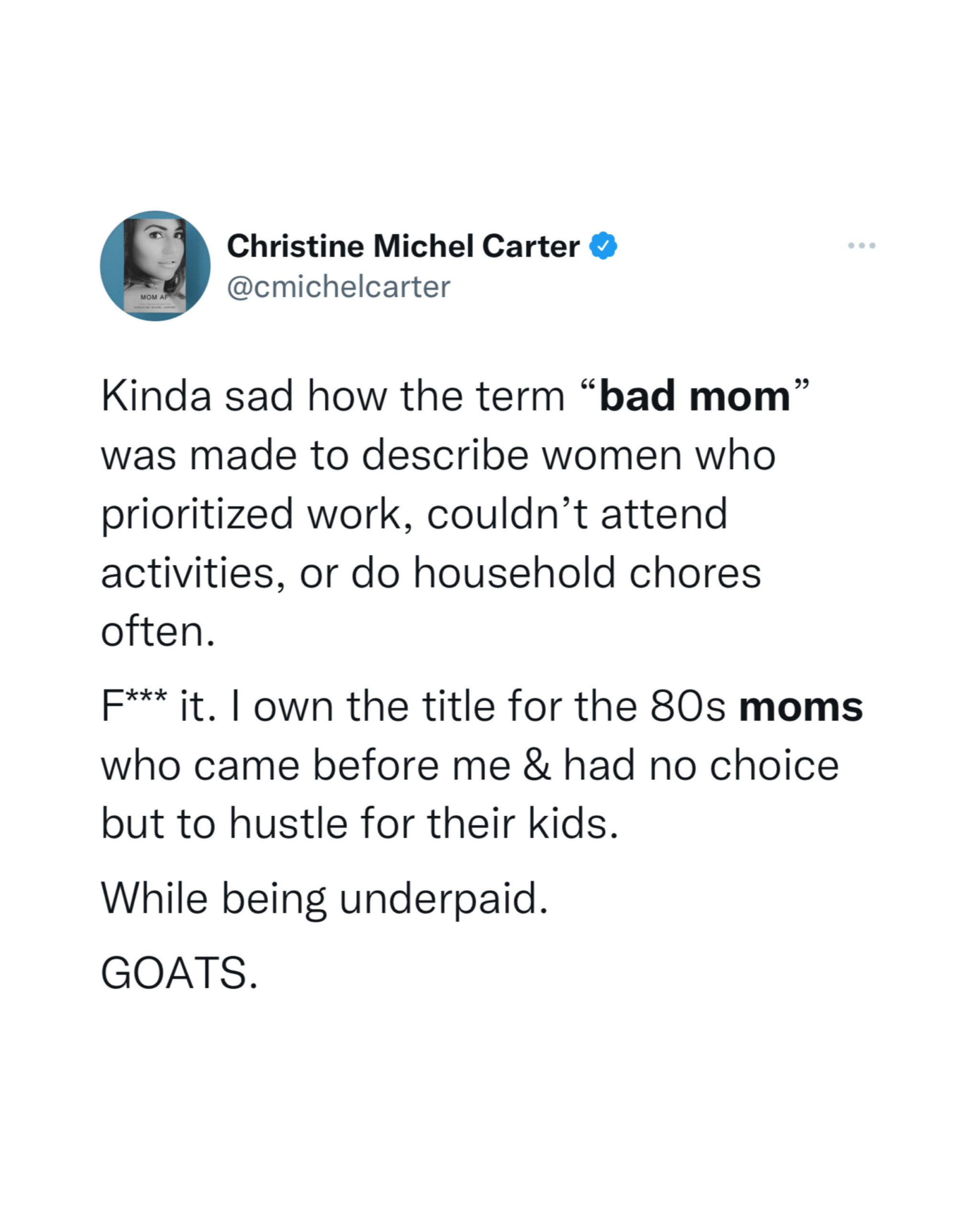 Kinda sad how the term "bad mom" was made to describe women who prioritized work, couldn't attend activities, or do household chores often.
F*** it. I own the title for the 80s moms who came before me & had no choice but to hustle for their kids.
While being underpaid.
GOATS.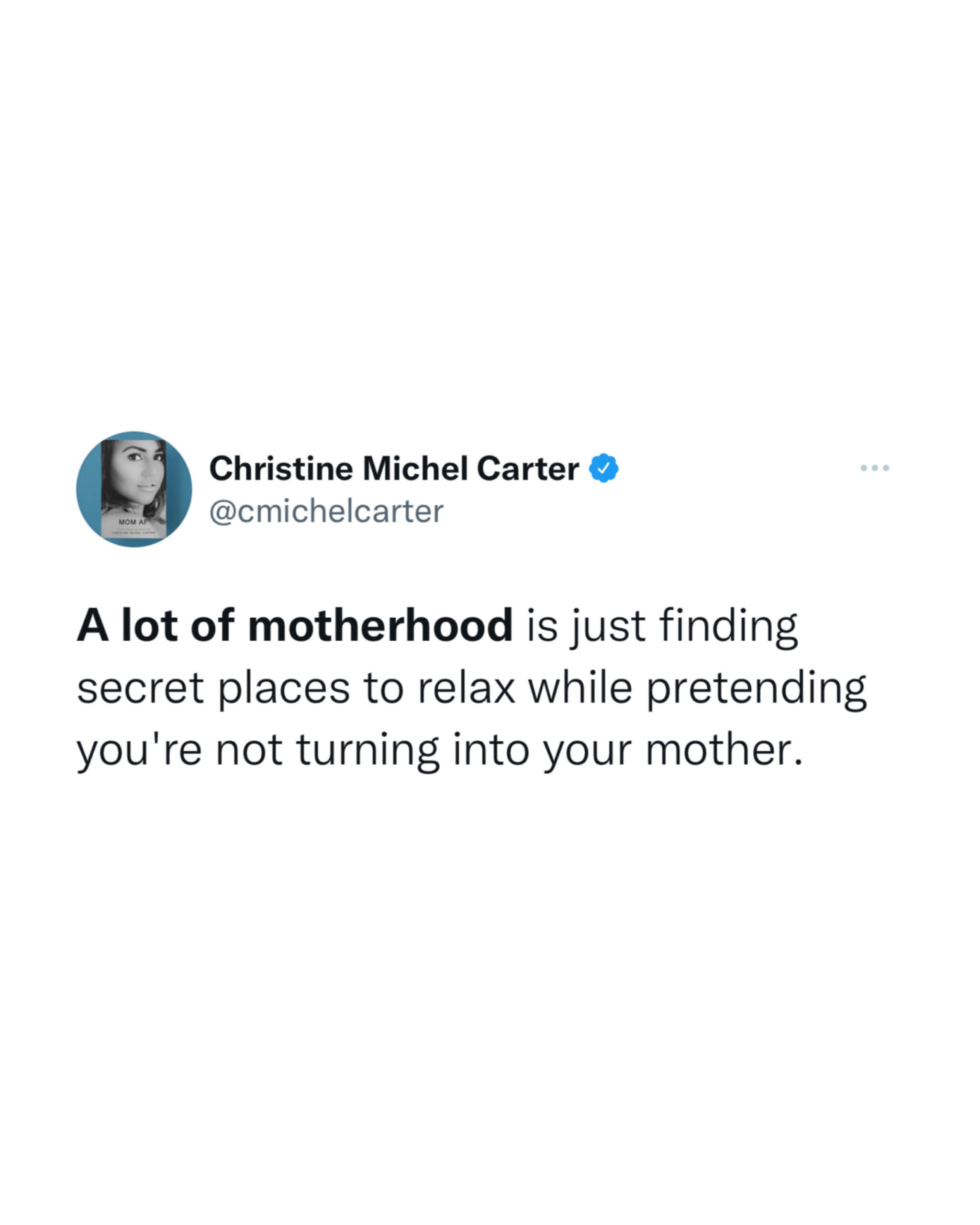 A lot of motherhood is just finding secret places to relax while pretending you're not turning into your mother.
Everyone talks about how zen being a plant mom is but no one talks about how you're one motherf***in gnat in your face away from a nervous breakdown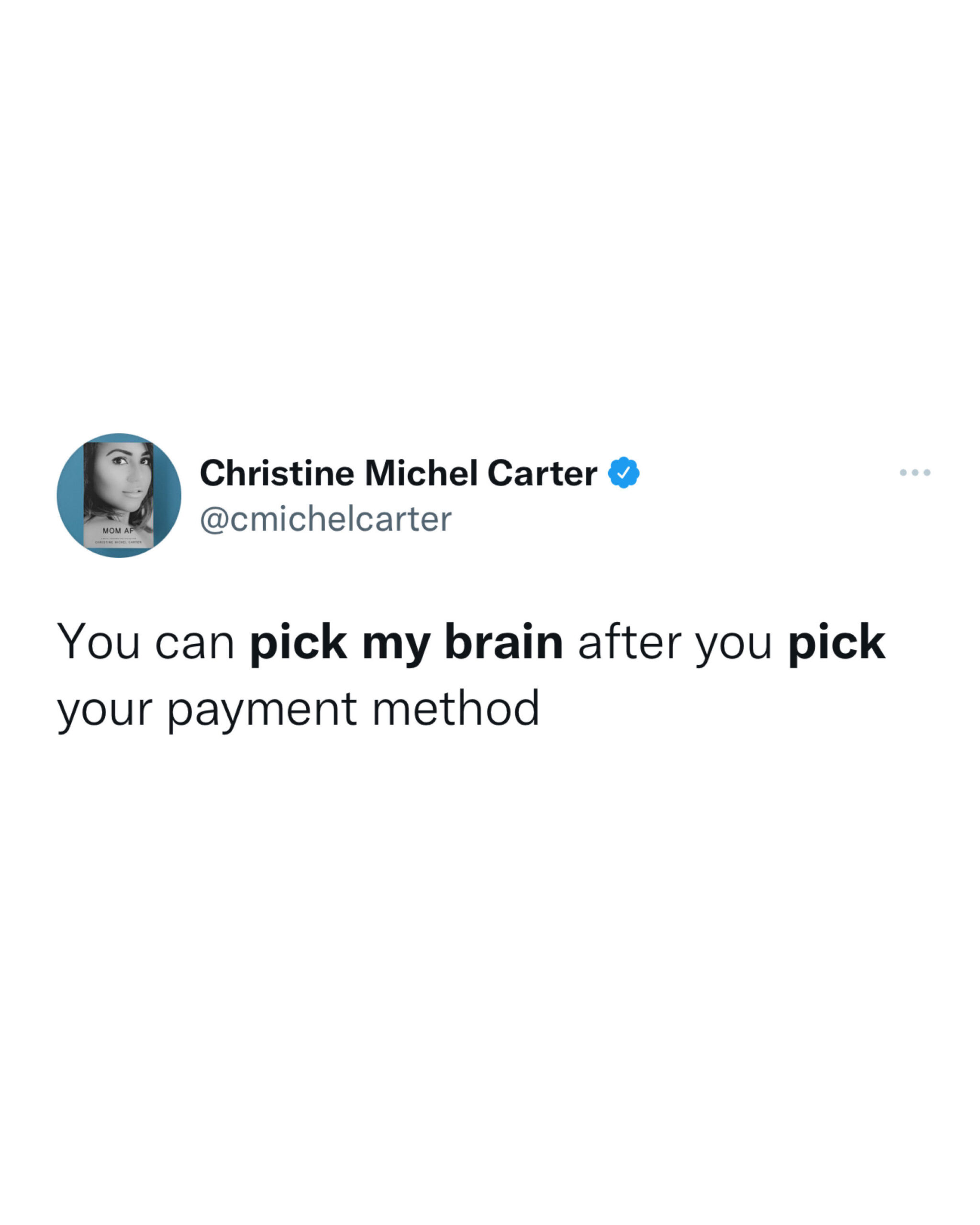 You can pick my brain after you pick your payment method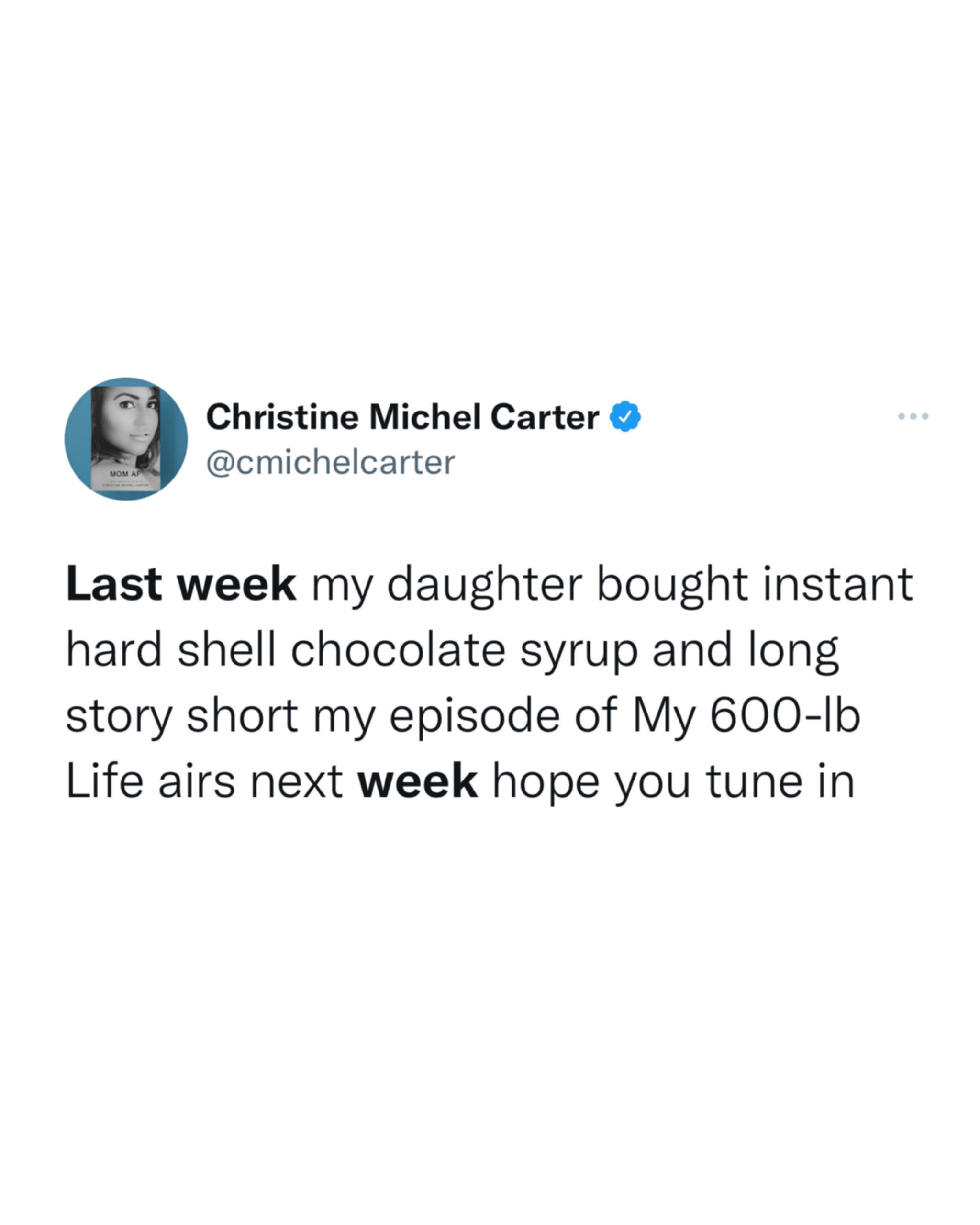 Last week my daughter bought instant hard shell chocolate syrup and long story short my episode of My 600-lb Life airs next week hope you tune in
Bio: Featured in The New York Times and The Washington Post, Christine Michel Carter is the #1 global voice for working moms⁣. She is also the bestselling author of children's book Can Mommy Go To Work? and adult novel MOM AF. In 2015, Christine created the first national mommy and me professional development networking event called Mompreneur and Me, which was featured in Adweek and Entrepreneur⁣. She's worked with the Congressional Caucus on Black Women & Girls, the U.S. Department of Labor and the U.S. Chamber of Commerce on maternal and child care related issues. She's also worked on the maternal initiatives of Vice President Kamala Harris and received a Congressional Citation from the U.S. Senate for going "above and beyond in ensuring that Black Moms and Moms of Color have access to important health information for their children and families."