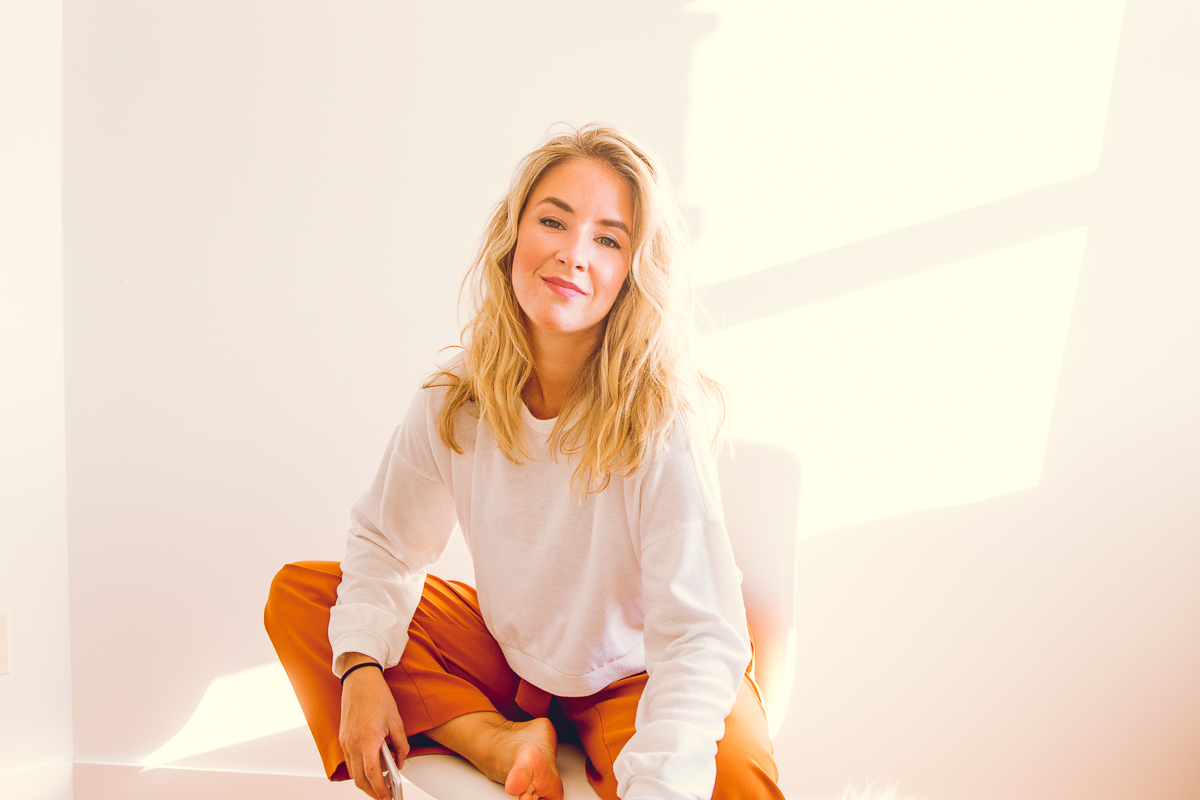 A New Brand Strategy for 2020
This is a guest post written by Jodie Hewson.
2020 has illuminated our greatest societal flaws, but it also revealed a path to a new era for humanity: the regeneration era. With this new era comes an opportunity for brands. To tailor their strategies to usher in the change consumers are demanding to see. Here's what the brands of today must consider when building a path to a regenerative tomorrow. For the people, and the planet. Below is a new brand strategy for 2020 and beyond.
It's No Longer Just Product-Market Fit, but Product-Market Purpose
Businesses of the future must match purpose-driven solutions with existing customer problems to create industry-disrupting products. I call this product-market-purpose fit. It means relentlessly rethinking and innovating to make purpose-driven solutions more convenient, accessibly-priced, and better suited for the masses.

Nonprofit donations and carbon offsets are quickly becoming table stakes of modern brands, but they're no longer enough. We need companies that are activists and innovators, ruthlessly working to solve world issues in a consumer-oriented way.
Great examples are companies like Blueland, which have reimagined cleaning products to eliminate plastics with cost-saving alternatives, and Unbuilders, a service for safely demolishing buildings, so their materials can be reused.  
Leadership, Diversity, and Rebuilding 
Long gone are the days of the one-dimensional, numbers-focused leader. Now, the world needs leadership that is empathetic, rebellious, and willing to not just give others a seat at the table, but rebuild the table altogether.

If you're a leader, this starts by taking stock of your team and ensuring traditionally excluded populations are not only included but provided with the tools and environment necessary to lead change and influence decision-making at every level. 
It also means that business leaders like myself, who are white, must work constantly to unlearn our biases and privileged thinking. For privileged leaders, working towards social equity means working hand-in-hand with traditionally excluded populations as allies, to start repairing the failed systems that exist today.
A New Definition of Aspirational 
With branding and advertising having an impact on our collective psyche, our world needs brands that will shift the narrative on what it means to be a modern citizen. Brands should no longer promote a luxurious, unattainable lifestyle. It's time for a new definition, and for brands to help humanity.

Brands that help customers take stands, build strong communities, and simplify their lives will start to resonate with customers who are overwhelmed, exhausted, and ready to make changes for themselves and the world. 
Summersalt, a direct-to-consumer athleisure brand, is a great example of a brand that shifted from promoting travel and fashion to create a mental health hotline in the midst of April's COVID quarantine. Our Place, a direct-to-consumer homeware brand, used Instagram to share fresh, diverse stories about living well that aren't traditionally told. 
Go beyond sustainability. Work on regeneration. 
Regenerative thinking is inspired by nature and practice used by Indigenous cultures for millennia. In nature, all "waste" can be used by someone else. There is no "waste" unless there is an imbalance.

Forward-thinking brands rethink our traditional linear way of producing, to create not just a less wasteful economy, but a regenerative economy where the planet and stakeholders can benefit from a business's "waste."
Circular Systems, a company that transforms farming waste into ultra-strong, durable fabrics is a great example.
Stop Building Businesses. Build Eco-Systems. 
As we endure the turbulence of global pandemics, changing climate, and social injustice, we can take another cue from nature for weathering the storm: a balanced ecosystem is a key to resilience.

While a focus on community-building is not new for businesses, it's now important to shift away from building one-way communities that place your company at the center, towards building eco-systems of people, groups, and partners that benefit everyone involved. 
Brands that look for ways to use their unique skills to benefit everyone around them. They will continue to grow stronger with whatever the future throws their way. 
As we near the end of 2020, it's important to reflect on all we've endured. 2020 has not been easy. However, there have certainly been lessons and astronomical shifts. I believe, will make the planet and society healthier, happier, and more human. Brands of tomorrow – are you ready for the regeneration era? 
Bio: Jodie Hewson is an environmental advocate, marketer, and CEO, and Co-Founder of Stay Wilder. Also an eco-resort and environmental advocacy brand whose waitlist for their first resort location is now open. You can learn more by visiting https://try.staywilder.co/stay-wilder/.
A New Brand Strategy for 2020 has been a guest post for christinemichelcarter.com.455