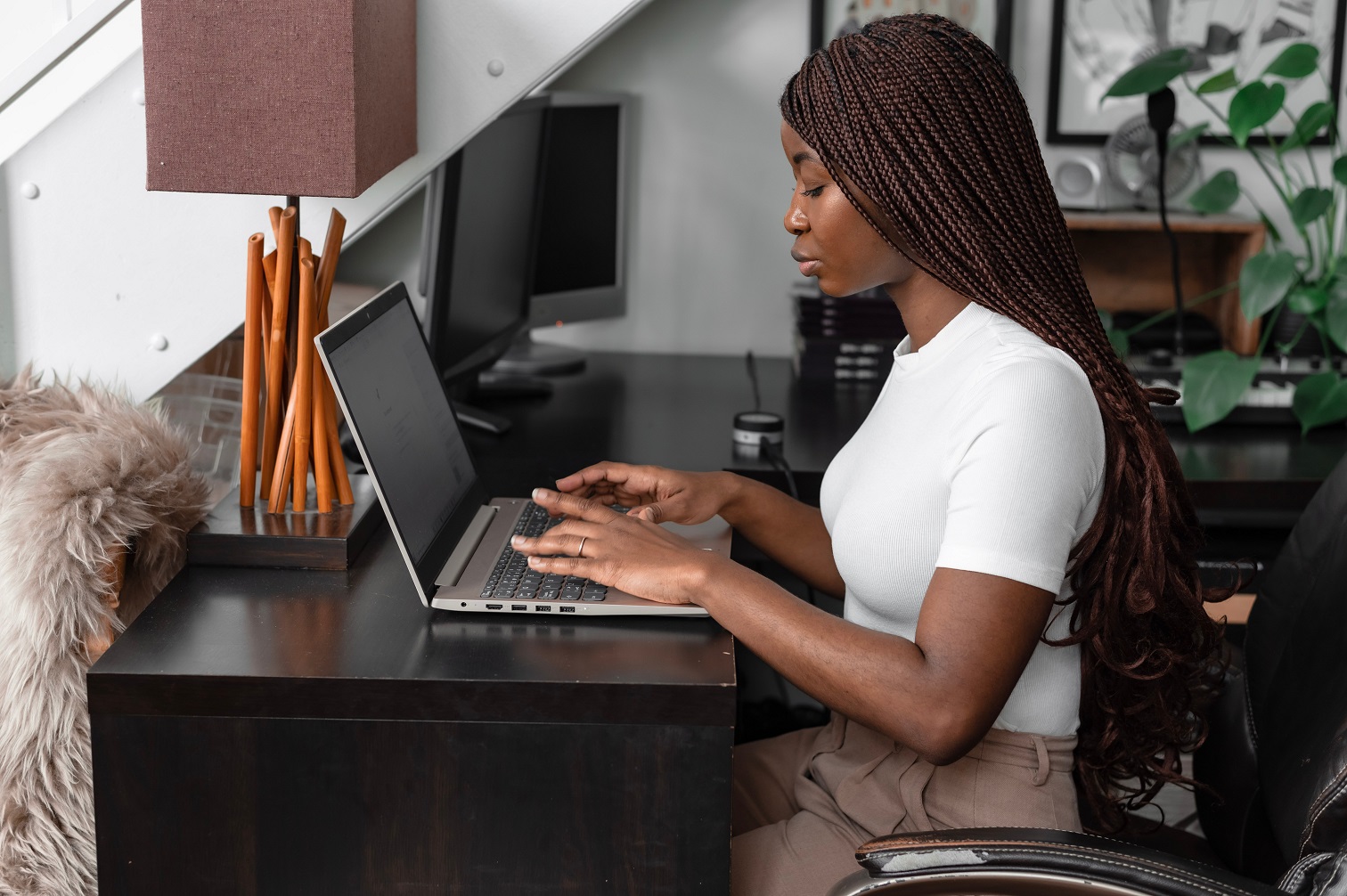 Yes, Even With A To Whom It May Concern Cover Letter, Here Are 6 Ways to Write a Successful One.
Writing a resumé already poses a challenge for most individuals searching for jobs. Cover letters aren't always required during application processes, but regardless, it's useful to know how to write one. Cover letters are a brief introduction about yourself and your intentions for the job. In a cover letter, you have to discuss why you want the specific job, and why you would be a perfect fit for it.
This task can be hard because nobody wants to mess up their first impression (or to write a to whom it may concern cover letter), and in result, have a minimal chance of scoring a job/interview. Here are 6 ways that can help you write a successful cover letter when you are applying for jobs. 
Be Authentic
Pretending to be somebody else will only cause further issues. Don't hide behind a false persona. Often, employers can tell if you are being fake and non-genuine in cover letters. If you do get an interview, you will likely be asked questions regarding your cover letter. Failing to be authentic will set you up for failure because you won't be able to explain everything included in the cover letter.
Instead of trying to be the "perfect applicant," listen to your heart. Showcase your skills and passions that make you a wonderful employee candidate; by doing this employers will be more satisfied, increasing the chances of you landing the position you wanted.
"You are more likely to get a job if you put effort into the application process," shares Ben Moss, a business writer at 1 Day 2 write and Write my X.
Avoid Repetitiveness
Cover letters are your moment to shine during the job application process. You have to take a refreshing, strong, and confidence-driven approach with your message. This includes not repeating any of the information already covered in the remainder of your resumé. Don't repeat the skills, life experiences, or past jobs you have had in the cover letter. Keep your introduction focused on how you would be the right fit for the job.
Employers will have ample time to learn more about you later in the interview process. Avoid repetitiveness, and use the cover letter to summarize why exactly you are meant to have a job at that company.
Lack of Confidence
You need to be confident that you are qualified and ready to score any jobs you apply for. Your lack of confidence will translate into your cover letter. We all possess certain skill sets that we should be proud of. If you don't know your strengths in your field of work, ask past coworkers/employers, family members, and friends to assess you. They will give you honest feedback on what your strengths are.
It's also a good idea to reflect on the things you believe you excel at. Once you are confident in the reasons why you will make a strong employee, you should be able to explain yourself in the cover letter. Along with being confident in your abilities, you should focus on avoiding incorporating your weaknesses into your cover letter. This can spoil your chances at being successful because it can scare employers.
The reason why you are outlining your skills is to show what you are good at. If you didn't mention certain skills, then you shouldn't be penalized if you struggle in those areas. Nobody is perfect at anything, so don't advertise your flaws initially. If you do get an interview, you could be asked how you overcame something in life or at a past job.
This is the time to show what you struggled at, but prove that you can overcome any challenges. Being confident and displaying your best qualities to your employer can be the difference between being ghosted, and earning a job at the company.
"Don't follow a career path that makes you unsatisfied, shares Tina Potts, career blogger at Brit Student and Next Coursework. 
The Specific
Each job you apply for requires a unique cover letter. And yes, sometimes you will have to write a "to whom it may concern" cover letter. Your message has to relate and be directed specifically to the company, so remember who the target audience is. The company may sell beauty products; in this case, it would be crucial to relate yourself to what they sell and why you are passionate about the products.
If you used a company's products or services, let them know why you enjoyed them. Unless it's an entry-level position, you must prove that you are passionate about the company and the job you are applying for. This strategy will prevent you from applying to jobs that won't make you happy, while also increasing the chance that you will get hired. All the research, experiences, and reasons why you want a job are all beneficial to the reception of your cover letter. 
Don't Be Desperate
When you are in need of a job, it's tricky to not come off as desperate. Especially right now, scoring a job seems more challenging than ever. Despite the current state of the job market, don't show any signs of desperation within your cover letter. Instead, attempt to make the impression that if your employer doesn't hire you, they will regret their decision letter.
The better you prove yourself as a once-in-a-lifetime employee that will make the company thrive, the better success your cover letter will have in convincing employers. Maintain a positive attitude, and don't fear missing out on the position. Guilting an employer into giving you a position isn't the best scenario. Desperation is monstrous, but with effort, you can defeat this feeling while on your job hunt.
Keep it Professional
Proving yourself should only go so far, so avoid trying too hard with cover letters (even with a to whom it may concern cover letter). Keep your cover letter professional by being concise. The letter doesn't need to be complex; it should include necessary detail and be no longer than a page long. Taking a brief approach with your cover letter adds to the professionalism of the overall message.
Employers will disapprove when given a jumble of unnecessary words. Cover letters are still letters, so they need to be written in a professional format. As long as you don't overwrite, be too fancy, and use simplicity, your cover letter should turn out professional. 
Using These Tips
These tips help applicants score jobs easier than previously. Try using these tips to write more successful cover letters (even when writing a to whom it may concern cover letter) when applying for your next job.
Tech writer and editor Michael Dehoyos works at Origin Writings. Michael helps companies become more successful. He also writes for a variety of other websites like Write my coursework and Dissertation writing service.