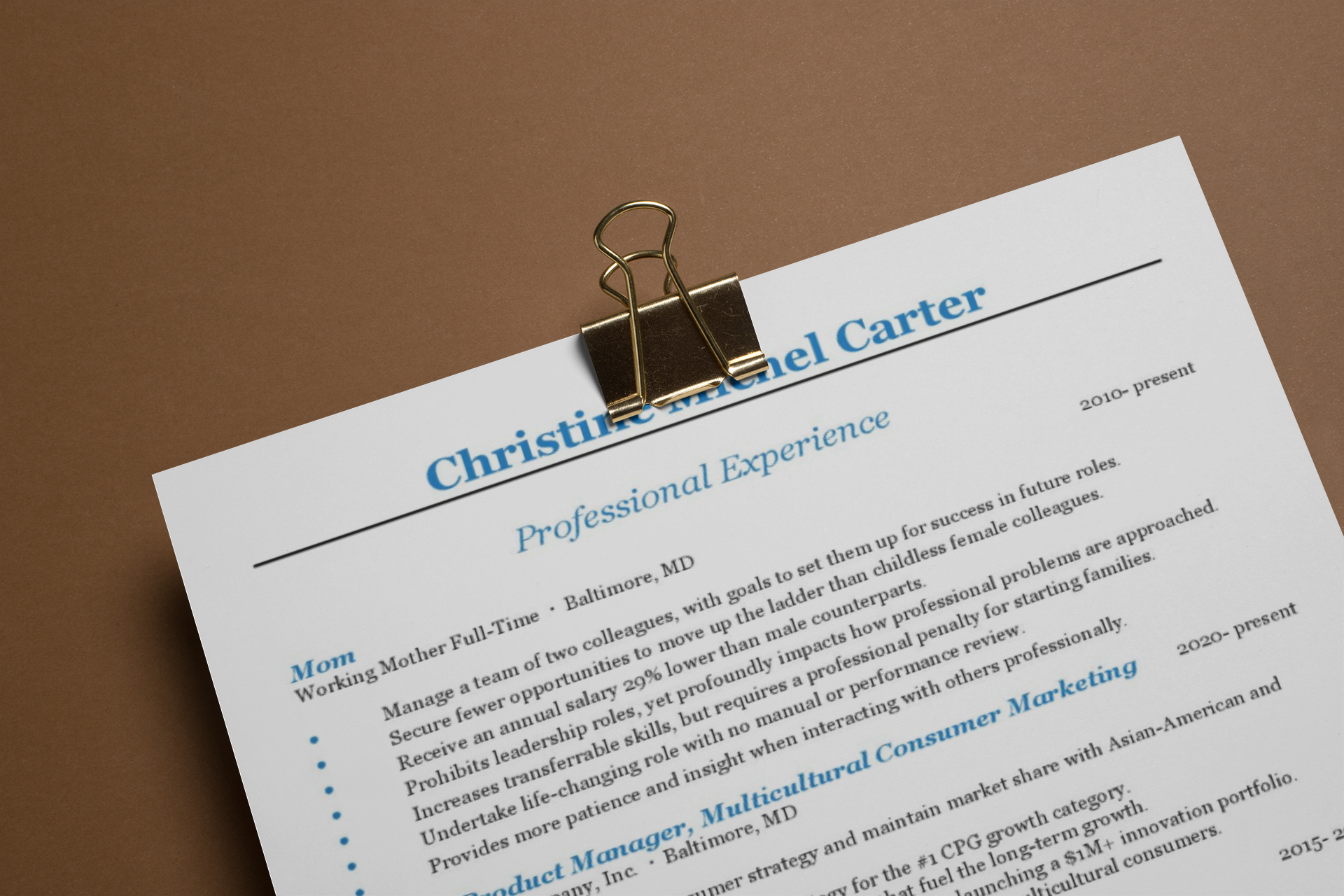 I Added Working Mom On My Resume By Christine Michel Carter
The process of becoming a mother, which anthropologists call matrescence, is an identity transition. Becoming a mother teaches you to set priorities, explore different perspectives, and pivot at the drop of a dime. That's why I added working mom on my resume. The latest trend of concealing pregnancies and deliveries during the pandemic is heartbreaking.
Imagine if you felt you had no choice but to hide what is ultimately the biggest blessing in your life because other people thought it made you inferior.
Plus it has been statistically proven- when asked about the role their parents' influence played in their career choices and employment journey, CEOs were overwhelmingly more likely to learn soft skills like kindness and empathy from their mothers than their fathers- regardless of if she worked in an office or not.
I'm very glad that LinkedIn added stay-at-home mom as an occupation in March 2021. Above is a picture of my resume, with working mom on it. If only more people knew… mothers have held an important place in business all along. ❤️