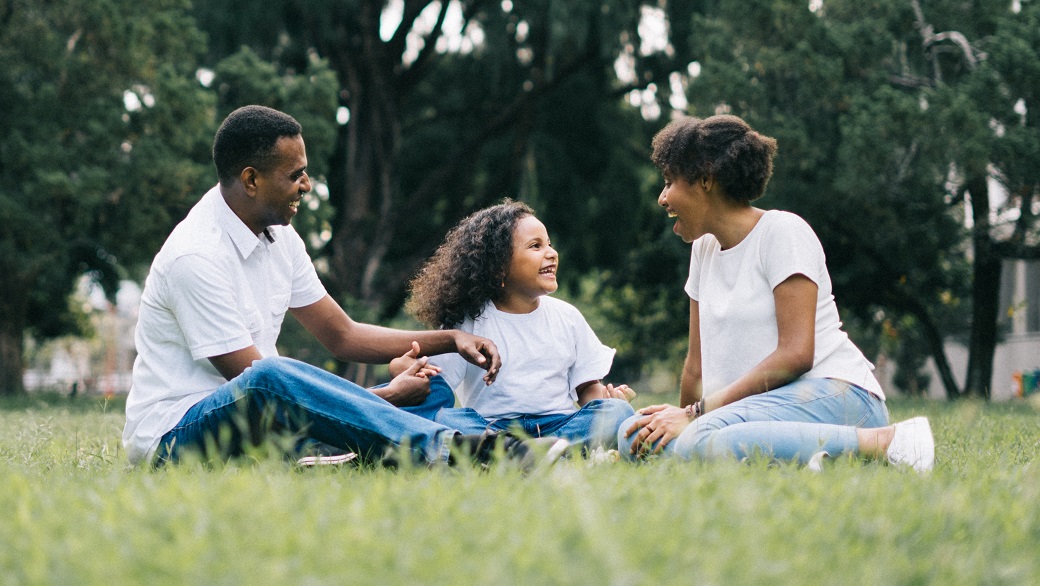 Since I was very little, I've been inspired by working moms and have always especially believed in the power, confidence, and resilience of Black mothers!
Read: Buying Power of African American or Black Consumers
According to the
Motherly State of Motherhood
Surve
y, here are some facts about Black mothers.
63% of Black mothers are married.

42% of Black mothers do not plan on having more children, because their family feels complete.

28% of Black mothers don't have the support of an unpaid caregiver like family, a neighbor, a close friend, a parent of one of their children, etc. looking after their child/children.
The issues they actively support:
Racial justice.

Paid family leave.

Affordable childcare.

Voting rights.

Reducing hunger and food insecurity.
There is an invisible load of motherhood in mothering Black children:
Protecting their childhood innocence.

Convincing the world of their worth.

Teaching them how to respond to racism.

Choosing daycares and schools that have representation.

Fearing for their safety because of their skin.

Educating them on their history.

Worrying about unequal opportunities.

Worrying about child being perceived as a threat.

Making sure they have Black and Brown friends.

Teaching them to love their skin and hair.

Inspiring them to break stereotypes.

Feeling pressured to have well-behaved children.
Read: Buying Power of African American or Black Consumers
We're impacting elections.
Black women are the most powerful voting block in this country, and it is important that that power is not taken for granted, and that we are using our voice to leverage policy change at the local, state, and federal levels.  
Most importantly, using our collective power and voice, we can demand the change we want to see in our communities. In other words, issues that impact our families the most like affordable healthcare, economic security, and equal access to education. Above all, eligible voters should cast their ballot free from discrimination and undue obstacles. 
In light of the global pandemic and recent civil unrest, black mothers are exhausted. These women are being vocal about issues and injustices, seeking solutions from prospective political candidates. 
Read: Buying Power of African American or Black Consumers
We value our health. #blackmentalhealth
Black working mothers or working mothers, in general, are more likely than women without children to show signs of emotional, physical, cognitive, and behavioral stress in the workplace. In addition, now there is a potential threat of being diagnosed with coronavirus. 
The month of April is recognized in the United States as National Minority Health Month. A month-long initiative to advance health equity across the country on behalf of all racial and ethnic minorities. Hence, today marks the start of Black Maternal Health Week (April 11-17). So, I want to acknowledge all the groups like 2020 Mom and Black Mamas Matter Alliance, who are working to bring awareness to the plight of Black mothers. And amplify community-driven policy, research, and care solutions.
Statistics show that Black women are three to four times more likely to die during or after delivery than white women. From 2011 to 2015, there were 42.8 deaths per 100,000 live births for Black non-Hispanic women—a higher ratio than any other ethnic group. "These statistics along with birth trauma and untreated mental health issues prior to and during pregnancy may lead to postpartum depression," Odom says. 
Postpartum depression, anxiety, and other perinatal mood and anxiety disorders can affect any mother and can manifest up to one year after delivery. However, there are cultural nuances that can increase the risks of experiencing PPD for Black mothers. 
In some cases, doulas are relieving some of the stressors that have a direct impact on the health of a fetus. They are supporting the government and medical practices to reduce postpartum depression and infant mortality, and thus saving Black lives.
Read: Buying Power of African American or Black Consumers
Our children's confidence is very important to us, and it comes from our family.
Anti-black racism makes raising black children a struggle. Thanks to branches of antiblackness such as colorism and eurocentrism. A whole other slew of problems arises when raising black girls. When raising a black girl, one of the major challenges to face is trying to make her feel beautiful. Beauty standards often exclude black women. Especially black women with dark skin, coily hair, wide nostrils, and other physical features often found on black people.
As a black millennial, I'm not alone in having the importance of self-love. To this day, black members of generation Z and generation Alpha are still most likely to be cared for primarily by a grandparent when compared to other races. Grandparents more specifically, grandmothers, make black children feel worthy of respect even in our rawest form.
Read: Buying Power of African American or Black Consumers
To this day black millennial women report experiencing discrimination based on race and gender at considerably higher rates than most millennial women. The gender wage gap is also even wider for Black women, who on average make 20 cents less than a White woman.  
For minority professionals, finding success in corporate America often means significant compromising and lower wages than white colleagues. This is true for black women. Moreover, they also feel pressured to alter their voice, appearance, hair, and even personality daily in some corporate environments. If companies want to make workplaces work for women, they must do right by Black women. 
In times like these, black women entrepreneurs could use some inspirational quotes about failure. Black women represent over 42% of new businesses, but since The Great Recession and Covid-19, those numbers are falling. According to research conducted by the Stanford Institute for Economic Policy Research, black-owned businesses have declined by 41% since the pandemic. This study fails to analyze how many of those businesses are owned by black women.
During the 2008 Great Recession, the number of companies black women started from then to 2018 shot up 163%. That is 10 times the growth for nonminority women-owned companies. Following the 2008-2009 recession the minority and women-owned businesses were massive job creators. And stabilizers of the economy. They roughly added around 1.8 million jobs in 2007-12. In other words, black female entrepreneurs helped stimulate America's economy during a time of financial crisis. 
Nowadays, in such a competitive job market, to stand out as a multicultural professional is double the task and the challenge. Whether you want to gain recognition as an entrepreneur or to make your professional profile stand out, these are the things you should concentrate on while building your brand! Here's why Black professionals should create a personal brand or moonlight as an influencer.
Dog-Whistle Diversity is the notion that companies are making strides to be more diverse. Companies struggle to understand what inclusion means because they still don't understand what cultural competence is. But diverse employees are subject to discrimination in many companies. In other words, organizations are making efforts towards diversity and inclusion in name only.
Black females are the fastest-growing group of entrepreneurs in The United States. So, they lead the way in both revenue and numbers growth.  A sub-segment within this group, the Black millennial female parent, is growing at a faster rate than the rest of the US population.  Many women within this sub-segment cite the importance of changing society's perception of their race for the sake of their children.  As a result, many of these women are working to promote positive change.
More than, 30 percent of black women attend conferences targeted to their race, the highest of any minority group.
Moreover, black businesses are being disproportionately affected by the global pandemic. 
In entrepreneurship, black women are more likely to cite access to credit, inadequate funding, denied loans, and higher interest rates as a challenge. 

Black business owners who apply for funding have a rejection rate three times higher than that of their white counterparts. 

Many black-owned businesses are in industries that have been severely affected by the pandemic, including leisure, hospitality, transportation, and retail. 
Read: Buying Power of African American or Black Consumers
The New York Times recently published the piece "Single Mothers Are Surging into the Work Force," stating the share of young single mothers in the workforce has climbed about 4% points, driven by those without college degrees.  
Though the article suggests new policies that have made it more feasible for single mothers to work. But it does not break down growth within demographics. But a deeper analysis of the Current Population Survey data showed there was growth at a higher wage level for single black mothers. 
According to the 2018 Motherly State of Motherhood Survey, black mothers are 4 times more likely to be single and serve as the primary breadwinners of their home.
From 2012-2017, the number of single black mothers who earned more than $75,000 grew 106%. When compared to the growth of single white mothers at 76%.  
What's more interesting, in the past 5 years (from 2012-2017) single black mothers outpaced the income growth of all single mothers. Since these black professionals are more likely to experience unconscious bias and discrimination as they climb the corporate ladder.  
We're finally learning not to waste our talents on a Black man who's no good for us, or worse, recovering from the damage a Black man has done to you.
Read: Buying Power of African American or Black Consumers
As Black mothers, we're often expected to play Superwoman, supporting not only our household but also our corporate organizations and society as a whole. We receive very little assistance and even less praise for doing so. The stressors of the pandemic have helped us to reprioritize things, allowing us to redefine the village that raises our children.  
Read: Buying Power of African American or Black Consumers
Black women may represent just a small percentage of the U.S. population. But according to Nielsen are more influential across races, demographics and social media channel. They buy more natural and organic beauty products, pay more for environmentally safe products, and spend more money on grooming aids and health products than white women.  What is the impact of black buying power on the consumer's category?
So what is it about Black Motherhood that makes us so influential?
We are looking at ourselves in the mirror—facing our perceived shortcomings and celebrating our beauty.

Also, we overcome fears and talk to our children about being Black in a racially charged America.

We are unabashedly relying on friends, relatives, and counselors to get us on the other side of roadblocks.
We are liberating ourselves from society's expectations of the ideal mom and paving our own ways with creativity, strength, and intuition. In short, we are… BLACK GIRL MAGIC.
Read: Buying Power of African American or Black Consumers
Vitamins are often a vital part of people's morning routine. When someone is lacking in a certain vitamin or nutrient, taking supplements is a great way to make up the difference. It may not come as a surprise, but some women's multivitamins are a little too one-size-fits-all. Black women tend to have specific dietary and nutritional needs, which generic brands tend to overlook.
Most girls get their first period between 12 and 13 years old, according to The American College of Obstetricians and Gynecologists. On the other hand, Black girls tend to menstruate earlier than girls of other races. Because of this, there is a growing trend in the black community to celebrate the occasion with what's known as a "first moon party."  
While first moon parties originally popped up because people believed that menstrual cycles synced with the moon's lunar phases. A theory that has been, of course, disproven. However, today the ritual is seen as a rite of passage that instills values, principles, and, knowledge of young girls' self.
Only 8% of black women seek medical help to get pregnant compared to 15% of white women. But it is also be attributed to the historic belief that infertility doesn't exist within the black community. This idea is so deeply rooted in the culture that moms and aunts don't talk to their daughters about fertility issues. Then when a woman does experience them, she feels too much guilt and shame to bring it up, even to a doctor. 
Read: Buying Power of African American or Black Consumers
Don't pity us. Instead, teach your children to be open-minded.
DON'T – I repeat- DON'T teach your children to NOT see color!
You can't fix something you can't see.

It limits your ability to appreciate individualism.

It minimizes the struggles of people of color in today's society.

You're not actively dismantling your own prejudices.

It allows you to ignore the complexities of racial issues.
One way to ensure everyone's commitment to dismantling racism is, prioritizing raising anti-racist children. However, the question is how to engage your children in talks around race. The best way white parents can lead to impactful and meaningful conversations with their kids to dismantle racism. 
Institutional racism, also known as systemic racism, is maintained by the policies and power structures that have their roots in white privilege. Interpersonal racism shows up in the individual biases we hold for and against others based on race. On the other hand, institutional racism is embedded into the structures of our society. This leads people of different races to have different outcomes when it comes to housing, employment, health,  finance, and education.
A significant difference between the movement Dr. King led in the 1960s and that of recent years is that today, we see families from all races supporting the Black Lives Matter movement. In addition, our experts agree: children can comprehend conversations about civil rights. As parents, we might have a desire to protect kids from uncomfortable conversations, especially those about people doing things we might wish hadn't happened.   
Black History Month begins February 1. This is the time of the month when communities across the country celebrate the history of people of African descent in America. They pay tribute to all the achievements of black men and women.  African American history is American history. More importantly, when kids understand the fuller picture of history, it will also help them understand the fuller picture of today.
Where to donate to support Black Mothers and their families:
Commit to racial justice by:
Making recurring donations, no matter how small.

Never shying away from difficult conversations, especially with loves ones and children.

Being a conscious consumer and researching Black-owned business options before making purchases.

Voting in every local, state, and federal election.

Educate yourself by reading and watching one book or film on racial justice a month.