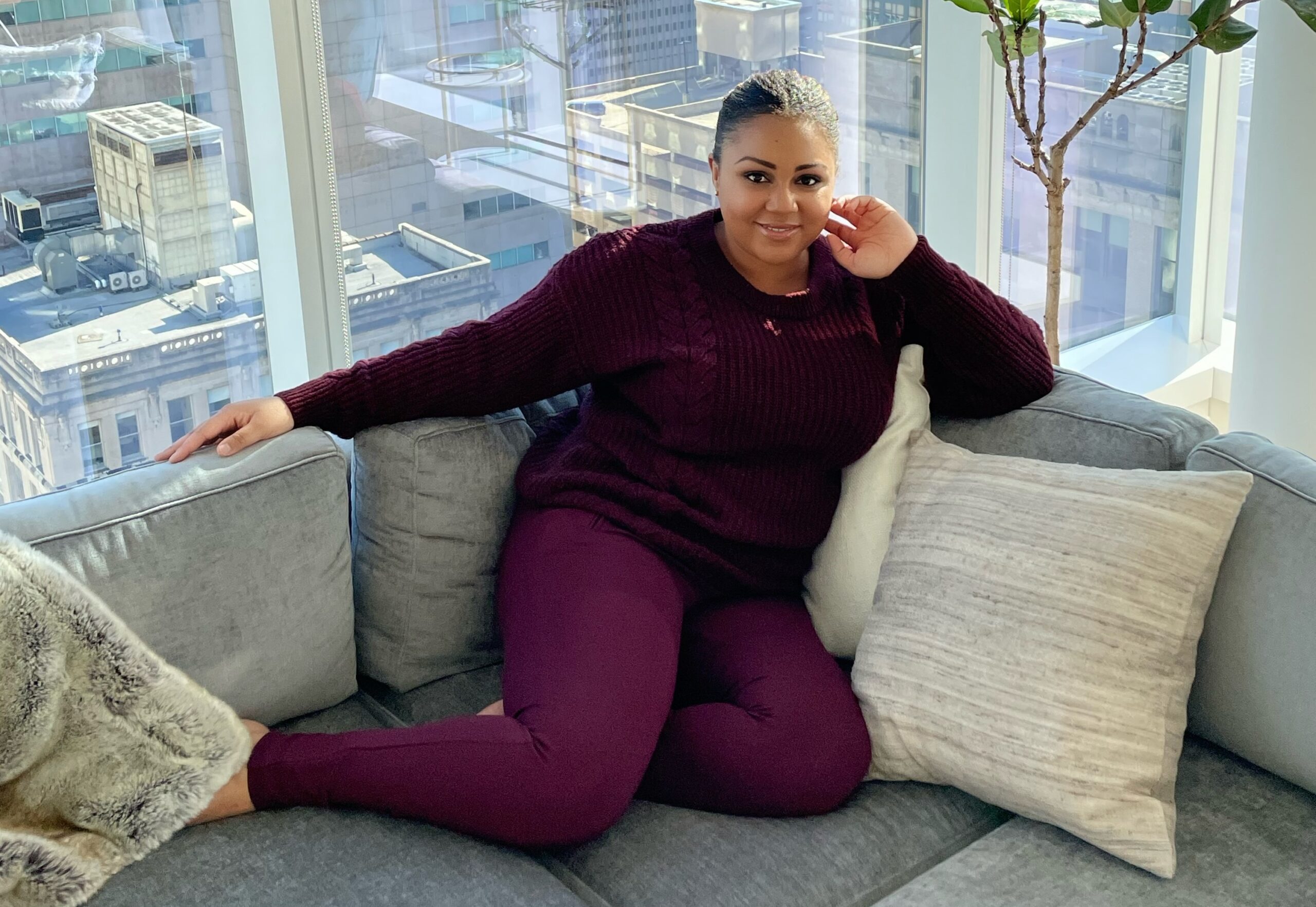 Are you worried about your (virtual) appearance at work? What outfits can you or cannot use for (home) office? Well, with many jobs still doing home office and a next year around the corner looking, we might stay that way. It would be best if you had something that makes you feel comfy, ready to get into the action, take care of your kids, and still looks presentable. Here are recommendations on work-from-home wear for working moms.
Comfy doesn't mean small clothes
As working moms, we need clothes that fit us well. This is KEY to make your outfit function with your chores and work responsibilities while at home, don't wear old small pants or shirts that limit your mobility, and don't wear the jeans you would usually wear outside of the house. Invest in cotton clothing like jumpsuits, overalls, long skirts, or maxi dresses that allow mobility, are easy to clean, and usually don't even need ironing.
Yes, athleisure while being a working mom may sound appealing. It's comfortable. It's socially acceptable to go outside. Sometimes it's even cute, but remember, even Serena Williams puts on a dress now and then to show off her fantastic legs! You might find yourself comfortable wearing leggings and sports pants, but be sure to combine a black pair of those with a white linen top or a nice shirt, so you are always ready for your next zoom meeting!
Wide pants are better than jeans!
Jeans take forever to clean, in COVID-19 times when we have to wash our clothes every time we go out. Having a couple of wide woven pants can change your life! They are comfy and cute, and they are very wearable with everything. Here are some recommendations.
In-home kicks
This year it has become a habit to leave our shoes outside of the house as well, why not try some fashionable flip-flop sandals? Another secret weapon is clogged, they are very similar to crocs, but they are usually made of a more rigid material that can be more resistant to different surfaces.
Undy- ready
Undergarments can make or ruin your day. A good bra or an ill-fitting pair of panties can define and set the mood for your whole day ahead. Of course, wearing a full set of fancy lingerie now and then doesn't hurt, but it's not recommendable for your everyday routine. A sports bra or a cotton bralette may be a better option for that, also. If you need comfy briefs to wear under sweats while you work from home, here are some good recommendations.