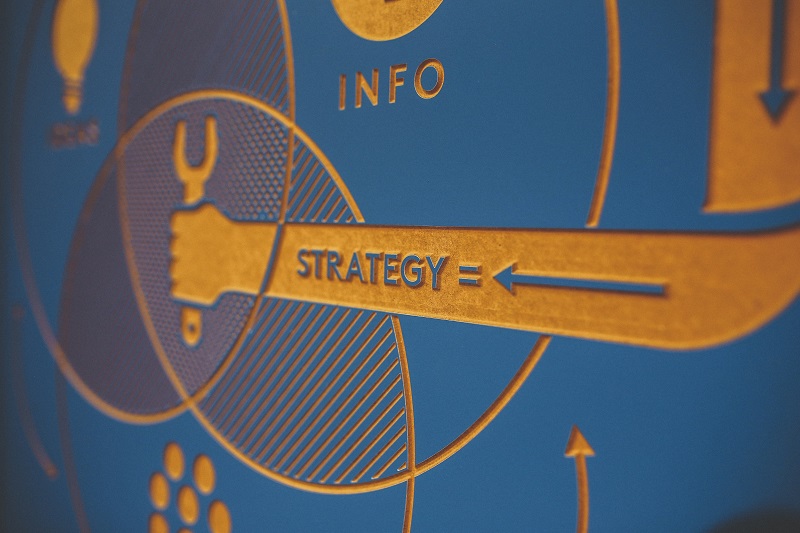 WikiHow Articles About Marketing
Since writing two best-selling books, author Christine Michel Carter continues to impact through literary influence for publications like Parents, TIME, and ForbesWomen. Her contributions range from her personal experiences of being a Mompreneur to brand diversification and consumer trends.
Her expertise as a global voice has ranked her as one of the top 50 B2B content marketing influencers today. Through the wikiHow articles below, she is turning her experiences into a learning opportunity by sharing successful marketing strategies that will guide you through developing your business, increasing its revenue, and building online engagement.
This article identifies 3 methods that any new or small business owner can utilize to optimize their marketing campaign. Each approach provides detailed information on how to recognize potential customers, maximize the competitive advantage of your business and operate a profitable campaign. A
bove all, focusing on engagement and efficiency, Christine Michel Carter helps you to generate value for your business with this less than 15-minute read.
According to U.S. News, Marketing Managers have an unemployment rate of 2.6%. Christine Michel Carter shares four critical steps in furthering your career in this high-demand occupation. Her article highlights education, career planning, and development, as well as strategies that make the job successful post-hire.
So, read this quick but highly relevant how-to on one of today's fastest-growing professions.
Got ads? Christine Michel Carter reveals key components when analyzing ads to inform readers on how ads work and how to make them work for you. This article focuses on both television and print advertisements, exposing the characteristics of each and the appeal that they have on consumers.
In less than 5 minutes, increase your awareness of advertisements by reading the WikiHow articles about marketing.
Christine Michel Carter reveals how to utilize content marketing in order to create or strengthen your brand's identity. Therefore, using various methods, this article entails a strategic approach to creating a solid business plan, driving engagement through quality content and advertising on different platforms.
Click the link to learn which strategy best fits your business needs!
Generate passive income easily by following these proven steps by Christine Michel Carter. In this article, you'll learn the importance and methodology of promoting an ebook to boost your sales. While writing an ebook is a beneficial and worthwhile experience, nothing automatically sells itself.
Hence, read this three-part guide to get proven insight on the best practices to sell your published work.
According to Hootsuite, there are 3.8 billion social media users. With social media being used for entertainment, business, and news consumption the job market for roles such as a Social Media Marketer can make for a lucrative career. Moreover, this article helps you to identify skills that you may already have in this field, develop a marketing strategy to build your network, and successfully land your position.
Not all press is good press! This article advises of four ways to maximize your content appeal to consumers. In this article, Christine Michel Carter elaborates on how to tactfully increase your visibility using your content, platform, or networking. For further information read here to find out which method suits your business needs the most.
Researching can be an overwhelming task. If you are expanding on a global scale, this article can guide you from start to finish. Also, save time with this three-part process on identifying credible sources, studying current market conditions, and compiling relevant research that benefits your industry.
If you haven't realized yet, strategy is everything! Christine Michel Carter shares an important tool that helps your business to align with its consumers. Designed to increase efficiency for a successful marketing campaign, this article explores the benefits and process of developing a marketing calendar.
Considering starting your own marketing business? There are multiple types, target markets, and services that you can offer. This article was written to help you filter through your business plan and weigh your options accordingly. Plan, prepare, then execute!
Affiliate Marketing is the promotion of another company's products and is projected to be an 8.2 billion dollar market by 2022 according to Statista. It's a convenient and easy way to earn passive income as it occurs online and pays through commissions.
In addition, this article provides you with sources to get started along with niche and content ideas to further your success.
Facebook has billions of active users and is ranked as the most commonly used platform. Hence, using this digital tool to extend your business reach is a rewarding opportunity that increases profit and brand awareness.
Lastly, Christine Michel Carter offers step-by-step instructions on creating and maintaining a business page, managing ads, and driving engagement to market your business effectively.