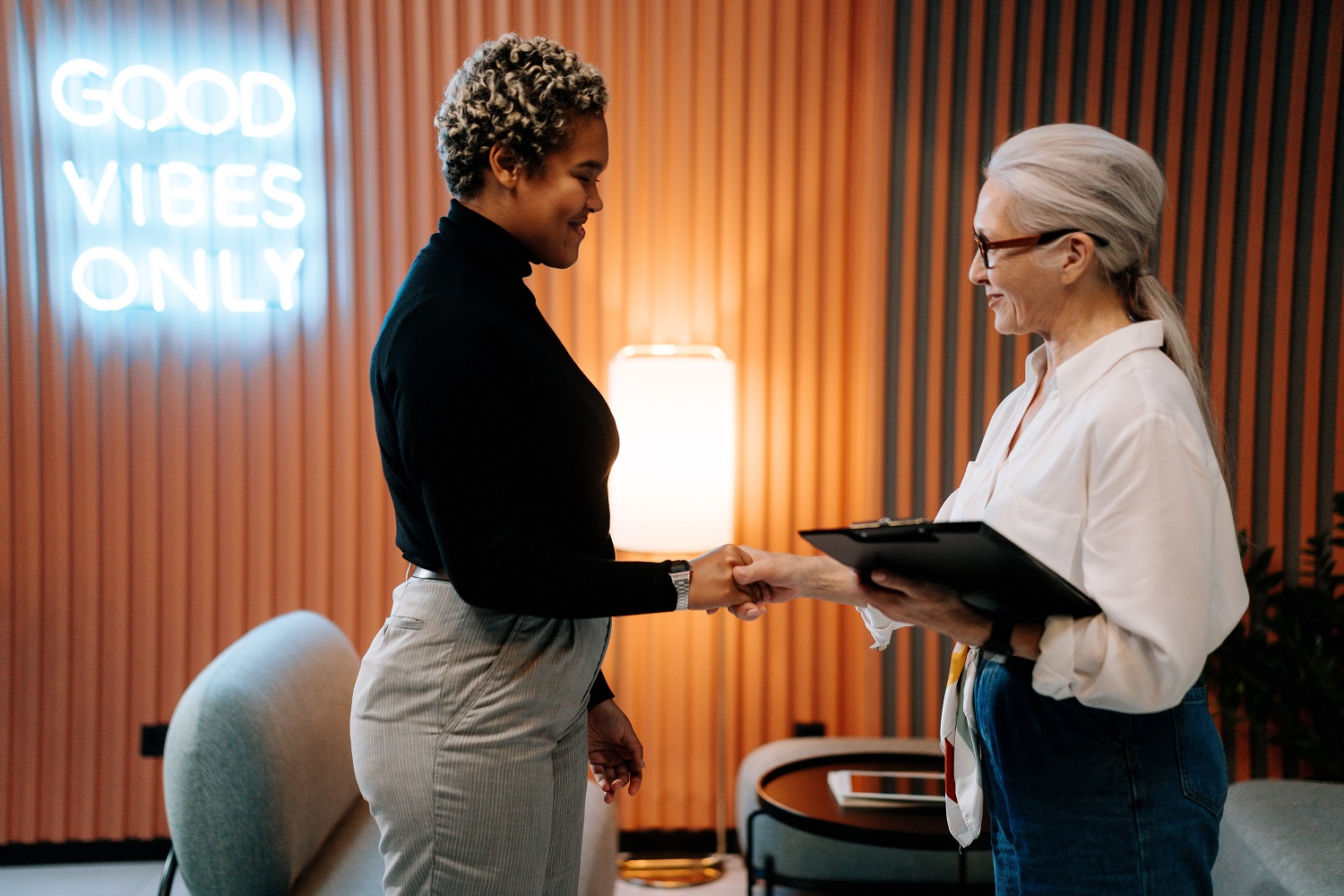 The Unspoken Reality Working Mothers Face Upon Their Return to Work, by Rachel Neill, CEO, and Co-Founder, Carex Consulting Group
There are a million little things that remain unspoken in the corporate world and in the lives of mothers. From keeping yourself on mute during calls to keeping snacks "peanut-free" at daycare. Things go unsaid but we're still supposed to adhere to them. One of these quiet realities that I've learned is that every parent you meet likely feels guilty about something. Usually something as simple as leaving the house for the day.
After carrying a baby for nine months, leaving them at home can seem almost impossible for some—myself included. When I was a single mom with my first child, I didn't have time to feel guilty. There was no other option than to go to work so I could afford to provide for both of us.
I was finally lucky enough to evaluate my choices about work: do I go or do I stay?  What I found quickly was that everyone has an opinion: grandparents, single people, famous people, friends, enemies, other moms—everyone. This mom-shaming is what is at the root of all this guilt.  So just like many difficult facts of life, this guilt has been compounded even more by the pandemic.
In March 2020, everyone went home. Forced to find a way to work and take care of children, parents across the world were faced with new challenges. Challenges that many hadn't had to deal with before. My job had always taken me out of the home and into an office. But suddenly, I was home with my kids and husband. All day, every day. What I found was that we had to find what worked for us. I learned that taking a break midday to share lunch with my kids makes my day go by even faster. And being able to organize my working hours around this helps manage my maternal and working responsibilities.  
As corporate America decides what changes are here to stay, I think we're in for a real reckoning on "working hours." When I was working a typical 9-5, I would rush out of the house in the morning to drop the kids off at school and commute an hour, only to set off on my hourly commute to return home around 6, in time for dinner and bedtime (if I was lucky). Besides weekends, there was no time for quality time with my kids. 
Offices are going to need to find ways to alleviate the stress and guilt that moms are feeling when they leave for work in the morning only to return after dark. By offering a flexible work schedule and remote working possibilities, we won't lose nearly as many women in the workforce—which is crucial if we want to keep gender diversity at the forefront.
Mckinsey & Company reported that between January 2015 and January 2020, we saw the most pronounced shift in senior management representation with women in senior-vice-president positions growing from 23 to 28%, and c-suite positions growing from 17 to 21%. Keeping this momentum is vital and can be achieved by taking a data-driven approach to work requirements.
At Carex, I've made it my mission to make sure that we're family-friendly, which means that we look at metrics and KPIs to determine what works best for each employee. Work can take place when and where it needs to. And we've found that our employees are much more effective with this approach.
The adage "that's how we've always done it" has no place in the future workplace. Letting go of personal biases and listening to the data, companies may find a different story than they imagined, one that paves the way for a healthy work-life blend for moms.
I've never been one to find balance in most things. When I go, I go hard. I overindulge, I go in spurts and fits—but that works for me. It's what's always worked for me in my professional and personal success. I like to say it's my work-life blend. The edges fade and when I try so desperately to define them, I end up feeling guilty about not being a good enough CEO and mother, failing at both. But when I can be successful at blending them in ways that work best for me, I'm at my happiest—with my family and business both thriving.
I'm a better person when I'm working. I'm a more fulfilled and more present parent when I have the creative and collaborative outlet that my business provides me. I fill my cup at work and at home so that I can serve both equally. I want my kids to see what a working adult looks like and what moms can accomplish. But most of all, I want them to see that finding a path that works for you is what actually breeds success.
I'm hopeful that my days of trying to get out of the house with all of my belongings, all my kids, AND not driving away with my coffee on top of the minivan, are few and far between. No matter what the "new normal" looks like for moms, I know that finding a way to lose the guilt shouldn't be unspoken anymore. It's a conversation that we should all be having with our employers and our friends. An open dialogue is how we start to find what works for us all—most importantly, what works for moms.