About the Writer: "The Mom of Mom Influencers"
---
Instant Download: FREE Guide: 10 Myths About Working Moms
---
Featured in The New York Times and The Washington Post, Christine Michel Carter is the #1 global voice for working moms. She has been called a "working mom who's changing the world," "the mom of mom influencers," "the exec inspiring millennial moms," and "the voice of millennial moms."
Christine is also the associate editor for ModernMom. She also contributes to Forbes Women as a senior contributor.
Christine clarifies misconceptions about working mom consumers for brands and serves as an amplifier of their personal truths. From delivering consumer insights and brand marketing content to helping HR and diversity teams attract and retain these hardworking professionals. Also, Christine works with advertising agencies, research firms, and companies to ensure they're at the forefront of the minds of female consumers.
A down-to-Earth speaker and media analyst, Christine has spoken at Create & Cultivate, Mom 2.0, BlogHer, and several other conferences. So, her insights have been included by other authors in their books.
Christine's own bestselling children's book Can Mommy Go To Work? was ranked as an "empowering book" and a "life-changing book to guide feminist parenting." Furthermore, her book MOM AF is a sister circle in a book, inspired both by Carter's life and her published articles.
Including Tamera Mowry, Kristin Cavallari, and La La Anthony. She also partnered with brands such as 23andMe, AARP, ALDI, Brahmin, Chicco, Goodwill, Orgain, Hungryroot, OtterBox, Suja Juice, and Therapedic as a social media influencer. She has also leveraged her verified digital presence and mom network.
That is to bring awareness to the Phenomenal Woman Action Campaign, #YearoftheMother, and Black Maternal Health Week. Christine has also supported Senator Kamala Harris, the Department of Labor, and the U.S. Chamber of Commerce on maternal and childcare-related issues.
The creator of Mompreneur and Me®, Christine has introduced the first national free mommy and me professional development networking event. This event has garnered the attention of Adweek and Entrepreneur as well as global brands like McDonald's and the University of Phoenix.
(Views expressed are her own and do not reflect any entity with which she is affiliated.)
Head over to Press to see everywhere Christine has been featured.
---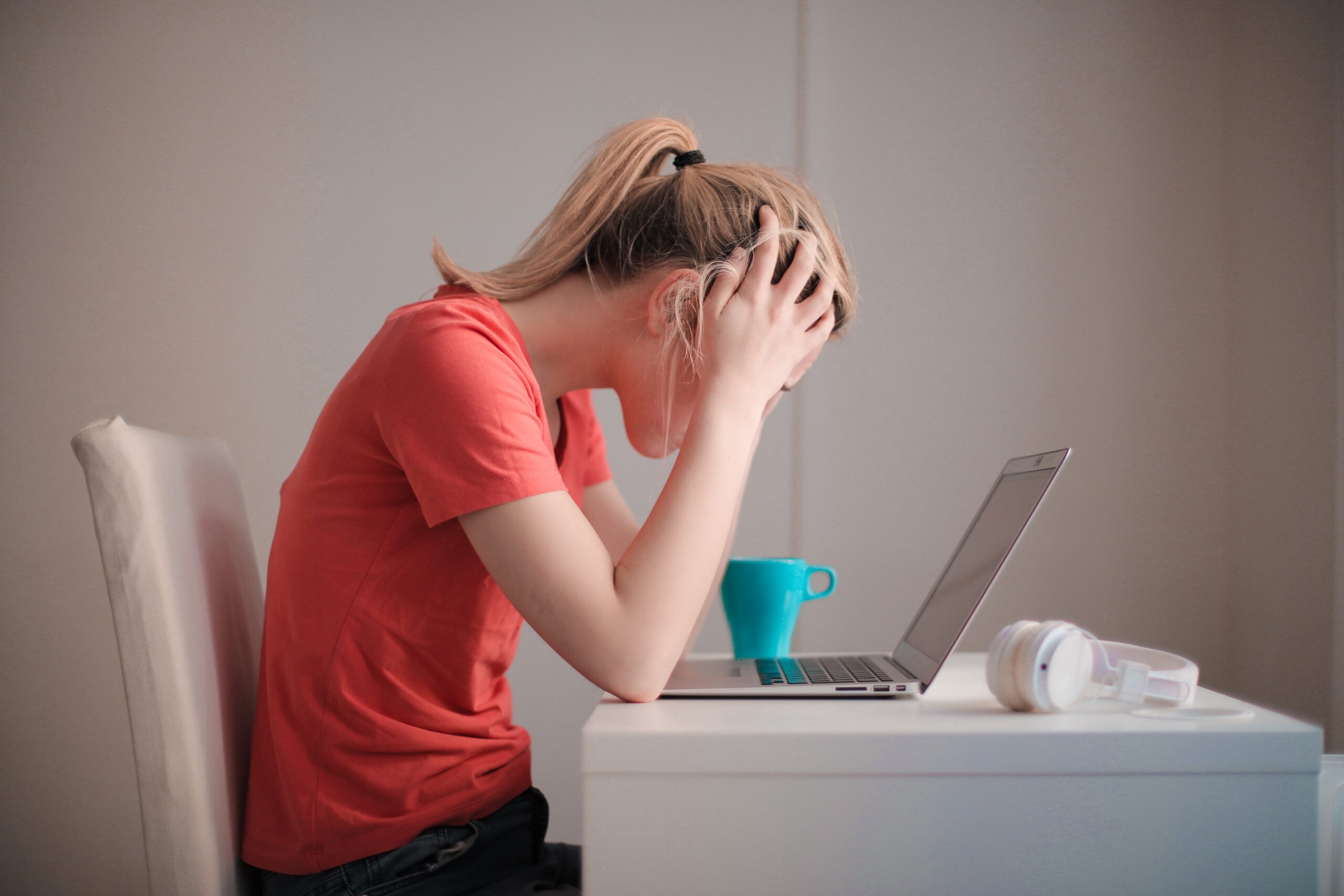 The Psychological Stress Of Working Moms
"A mother who is really a mother is never free." -Honore de Balzac
This saying was true when uttered in the 1800s, and has never been truer than in 2020. Because mothers are not only working full-time. But also homeschooling children and performing household duties amidst a global pandemic. Some working mothers are also the sole caregiver in their household, raising more than one child. Hence, it's unsurprising that these working women experience psychological stress.
The researchers from the universities of Manchester and Essex in the UK found biological markers for chronic stress. They are 18% higher in women with children vs. those without children. And 40% higher in women bringing up two children while working full-time.
How many single moms are there in the US?
According to the U.S. Census Bureau, about 22.4 million children had a parent who lived outside their household. They represent more than one-fourth (27.0 percent) of all children under 21 years of age. In addition, about half (51.9 percent) of all Black children had a parent who lived outside their household. Also, in 2016, about 4 of every 5 (80.4 percent) of the 13.6 million custodial parents were mothers. While 1 of every 5 custodial parents were fathers (19.6 percent).
How many working moms are there in the US?
According to the US Bureau of Labor Statistics, the labor force participation rate for all women with children under age 18 was 72.3 percent in 2019, up from 71.5 percent in the prior year. And, in 2019, 80.3 percent of employed mothers with children ages 6 to 17 worked full time. Compared with 75.8 percent of mothers with children under age 6.
What are some chronic stress symptoms of working mothers?
Below are the symptoms that appear in many Forms. That is, emotional, physical, cognitive, and behavioral forms:
Acne
Anxiety
Cardiovascular Disease
Changes In Appetite
Chest Pain And Rapid Heartbeat
Depression
Diarrhea, Constipation, And Nausea
Dry Mouth
Feeling Overwhelmed
Frequent Colds And Infections
Gastrointestinal Problems
Headaches
Increased Use Of Alcohol And Drugs (Prescription And Alternative)
Insomnia
Irritability
Loss Of Sexual Desire
Low Energy
Low Self-Esteem
Menstrual Problems
Nervousness
Obesity
Permanent Hair Loss
Poor Judgment
What else affects a working mother's maternal mental health?
The life stage of their child (infant, toddler, tween, teenager, etc.).
Their relationship with their child's father.
The absence or lack of involvement from their child's father.
Other lifestyle factors, such as the mother's age, income, and ethnicity also contribute to their stress.
For example, millennial single mothers (born between 1981 and 1996) are more likely to experience Imposter Syndrome. Also, Black mothers are more likely to worry about environmental stressors such as police brutality and economic stressors such as poverty and food insecurity.