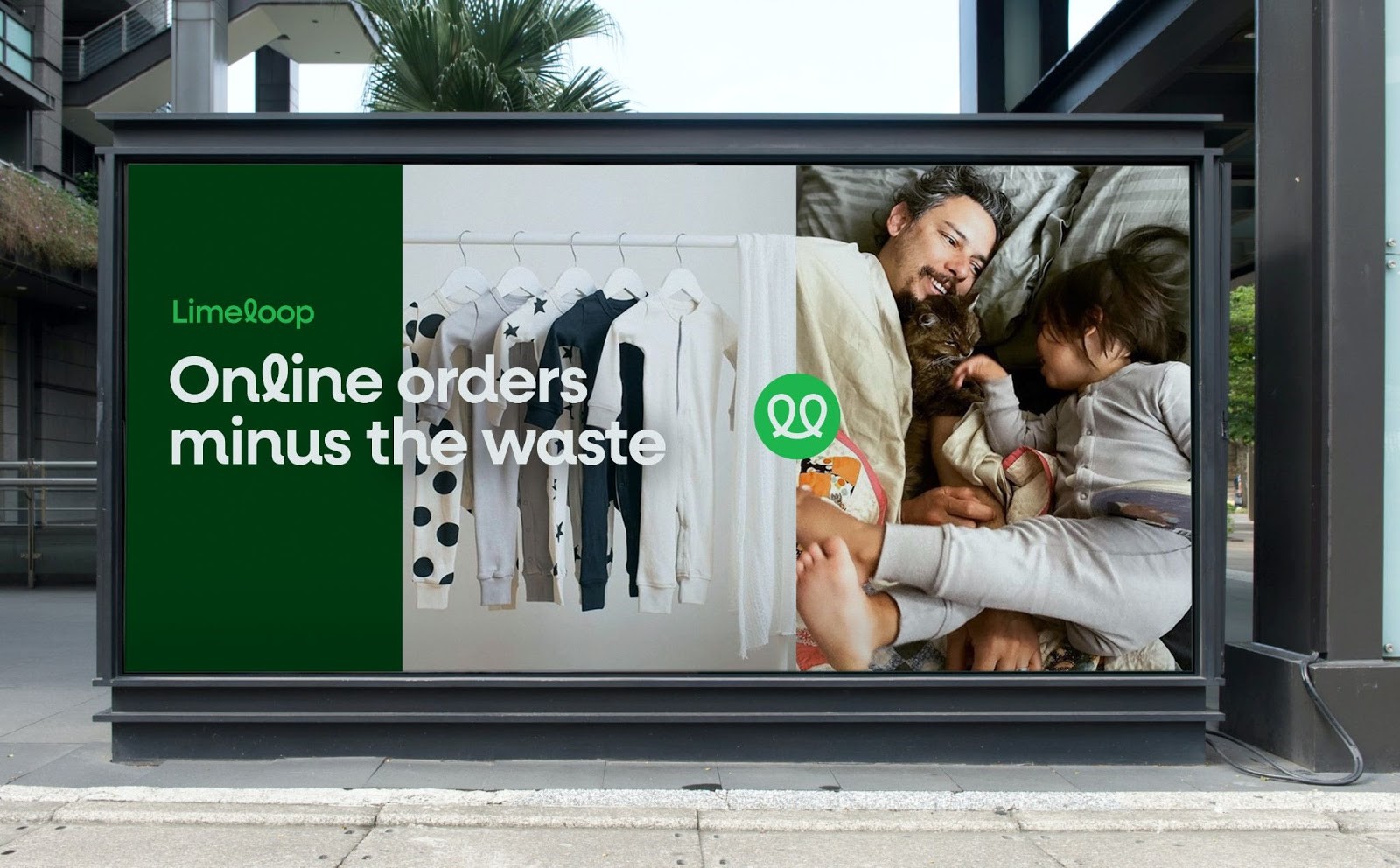 LimeLoop and UpChoose: A Sustainable Partnership for Parents
In the first year with a baby, parents can spend up to $50 a month on baby clothes, estimating the monthly amount for a baby at $1,100. Month after month, baby's clothes accumulate in the dresser and closet or in trash bags and boxes.
And while parents can certainly sell, donate, or recycle baby's old clothes, children's fast fashion "constitutes a considerable portion of the 26 billion pounds of textiles entering landfills each year."
We can do better for parents, babies, and the planet.
In 2018, LimeLoop partnered with UpChoose, a way for parents to clothe their babies, with the goal to facilitate a sustainable sell and buy-back program. Upchoose's model makes shopping for high-quality baby clothes cost-effective, convenient, smart, and sustainable.
Depending on the baby's stage of growth, parents customize their shipments of baby clothes, receiving only what they need in one of LimeLoop's reusable Shippers. Each set of clothes is rented for a flat rate through UpChoose. And when the baby starts to grow, parents send back the clothes in exchange for the next set. And again, using a LimeLoop Shipper.
"LimeLoop is helping us operate a reuse model and eliminate packaging waste. It is an important part of our customer experience and a delight for our consumers," says Ali El Adrissi, CEO at UpChoose.
Sustainable e-commerce
UpChoose uses organic fabrics, free from harmful chemicals certified by the Global Organic Textile Standard (GOTS); while also leveraging manufacturing and waste management practices. As a result, UpChoose sees 46% less CO2 emissions, consumes 91% less water, and uses 62% less energy in implementing its sustainable model. And with LimeLoop, UpChoose saw 93% resource savings with a 53% increase in engagement rate. In other words, the demand for sustainable e-commerce, especially for parents, is here.
"I feel lucky to say there are so many accomplishments to be proud of, but it comes down to the people, all and all, " says Ashley Etling, Co-Founder, and CEO at LimeLoop and fellow UpChoose member and mother. "I have been fortunate to solve big problems with incredible people like Ali, the Founder of UpChoose."
And it really does come down to the people. In their individual efforts to combat single-use packaging waste, LimeLoop and UpChoose took to crowdfunding. Each championing in their campaigns with WeFunder and Republic.
And to invest in a better future we must
UpChoose raised $280,000, acquiring investors, such as Randi Zuckerberg, mom of three, creator of Facebook Live, and CEO of Zuckerberg Media. And LimeLoop? They're $65k away from $1M including their WeFunder campaign, with time still to invest. LimeLoop has previously received funding from BeyGood, The New Voices Fund, SoGal Ventures, and others, like Sequoia Scout.
 With its "take-make-dispose" linear model, fast fashion isn't economically sustainable for parents, nor is it sustainable for the environment – more than half (54%) of Americans still throw out their used clothing. Yet, 62% threw away items because they didn't know how to recycle them. With UpChoose and LimeLoop, there isn't any guesswork, nor waste.
LimeLoop's Co-founder and CTO, Chantal Emmanuel, says about the partnership, "Working with Upchoose has been a dream. Not only is the two-way shipping model a perfect fit for our reusable packaging, but Ali's bigger vision of lower consumption e-commerce is a future we hope to work together to bring."
Shopping for a baby doesn't have to break the bank or the environment. Fast fashion demonstrates a need for change, but partnerships like this provide hope for consumers and brands. Most importantly, with UpChoose and LimeLoop, parents can get back to life's key moments.