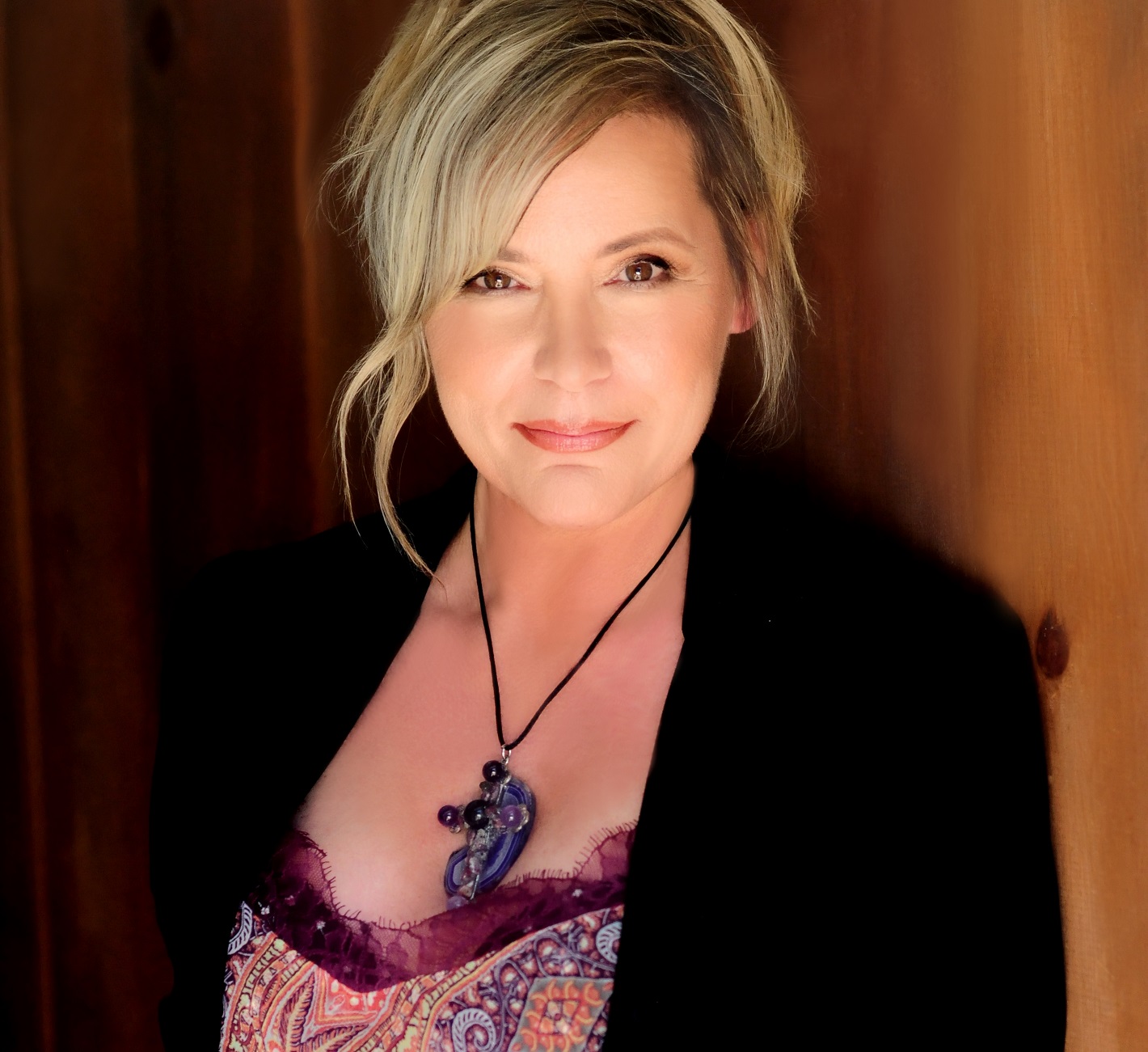 Dedee Pfeiffer on Mindful Activities
Dedee Pfeiffer is a single mother of two living in Los Angeles, California. She also happens to be a celebrity actress starring on ABC's hit David E. Kelley series, Big Sky!  Dedee Pfeiffer shares her thoughts on mindful activities, making mom friends, and mental health below.

How Did You Decide How Many Kids to Have?
The universe decided for me. I was never the woman with the biological clock ticking, but rather always joked about my clock being broken. This explains why I had my two wonderful boys later in life! Simply put… their dad was the only guy I dated who when I said, "I think I might be pregnant…" didn't run for the hills, but rather got excited! Then BAM! Insta mom of 2 boys, found myself a single parent and have absolutely no regrets whatsoever!
Have You sought Out New Mom Friends?
When my boys were younger, all my nieces and nephews were fortunately still pretty young. So my boys would literally follow them around like little ducklings! I worked a lot, so it wasn't as easy to find new mom friends back then as one can find now, so family really came through for this single mom!
Do you think it's hard to find mom friends? 
I think it's as hard as you make it to be honest. It was difficult for me when my boys were younger because I felt that I was an odd mother and so very different from other moms (or so I thought), so I kinda kept to myself. When my boys were a bit older, I discovered that was my narrative and other mothers were just as odd as me (in their own way) and were not judging me.
It felt so nice discovering that there were other moms out there who shared my thoughts, feelings, and fears. It was my fears that kept me from bonding with them sooner. This just showed me that going into any situation with curiosity versus resistance is key to opening one's world to others, not to mention other opportunities!
Dedee Pfeiffer on Mindful Activities:
Do you practice mindful activities with your children?
When my boys were younger there was no such thing, but I would sit them on my bed with me in a circle, legs crossed, palms up on our knees, and with a little buddha in the middle (the one with the awesome smile). I would say, "OK! Now we're gonna meditate together! Close your eyes and breathe out the bad and breathe in the good!"
After a few times of this, my mother's tuition got the best of me because I would peek to see what they were doing only to find them looking at each other, silently giggling and looking at me like I had a chicken on my head! I discovered that our meditative time together was going to be nothing more than fond memories of them making fun of their crazy mom, versus any kind of mindful experience. That, to me, was worth its weight in gold, not to mention awesome memories!
How do you preserve their mental health?
I was told that as long as your children are talking to someone (it doesn't matter who) versus keeping everything bottled up, they will be ok. So, even when they were very young I always said "all feelings are welcome in our home!" This became challenging during my older son's teenage years because they don't want much to do with their mom/parents during this developmental stage, but I knew he had friends he talked to about his feelings, so he was still processing his feelings with someone. I just continue to tell him (even when it seems like he's not listening) that I'm always here for him for a soft landing if ever needed.
Are you familiar with positive parenting and positive discipline in everyday parenting? Is this something you practice, or not?
I am familiar with all parenting styles having just graduated with my bachelor's of Psych and Masters of Social Work degrees. What I've come to realize didn't come from any books, but rather life. How would you feel if all you were exposed to was a person whom you love very much only pointing out all the negative things you did? I noticed as a mother we (I) spend a whole lot of time pointing out what my boys would do wrong and would forget about the good things and efforts they did throughout the day!
Luckily, I discovered this early in their lives and started to make a point of (even now that they are teenagers) pointing out at least one positive thing they do every day (or at least I try…)! Also, the best advice I was given was getting rid of the word "but" as well: "Thank you for doing the dishes, but you forgot to wash off the counters." All they hear is the "but" and I don't blame them! I started being more mindful of the words I choose to use, "Thank you for doing the dishes! You did a great job and next time maybe taking a swipe at the counters would be nice lol?" I find humor is always a great way to get through to your kids!
What I love the most is what we call random acts of mom love.
For instance, I will run into their rooms out of nowhere and yell "I LOVE YOUR BUTT!" and run back out! They then tell their friends who they're playing with (gaming of course!). And that was just my crazy mom doing what she does best… being crazy! I'd like to add that as parents we often forget about our own inner child. So to keep mine alive and healthy I will also run into their rooms and just tag them on the shoulder and once again run out saying "TAG! YOU'RE IT!!!"
It's exhausting just being 'the parent' all the time and kids love to see the playful part of their parent(s), not to mention, it's good for everyone's mental health leaving some room for everyone's inner child!